ProductContent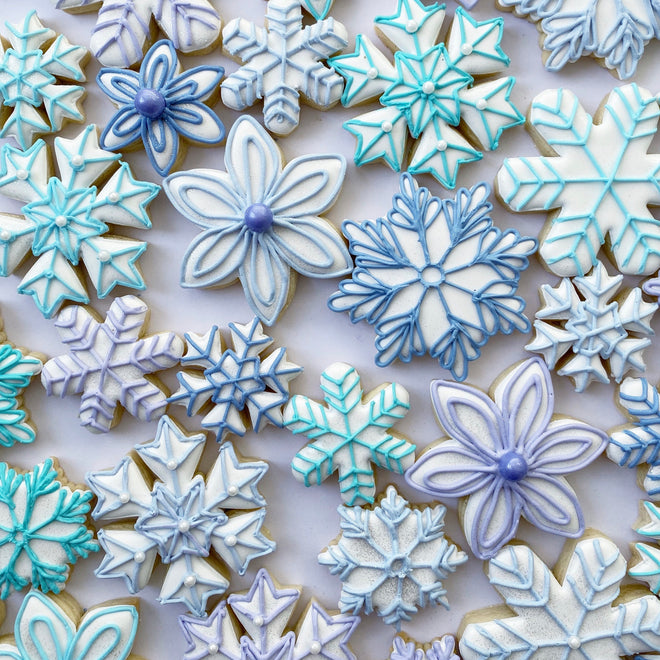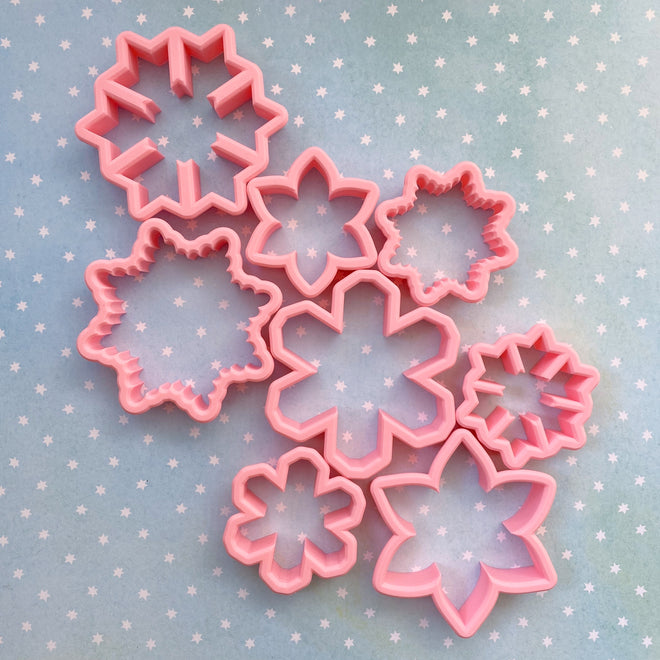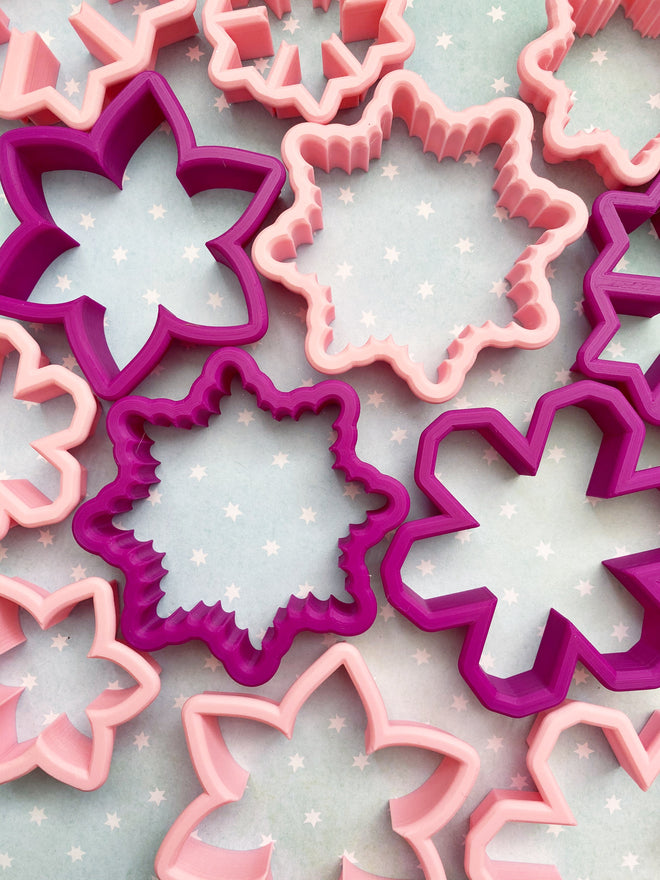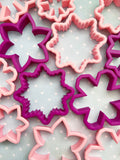 Snowflake and Flower Set of 8
Snowflake and Flower Set of 8
Product Description
Details, Size & Options
Snowflake and Flower cutter is available as a set of 8.
Set includes 8 cutters (all of the following 4 cutter shapes in both 3 inch and 2 inch sizes: Lacy Snowflake, Asterisk Snowflake, Fancy Snowflake, 6 Petal Flower.) 
Please note: The Fancy Snowflake shape is more difficult to cut and when cutting, the dough tends to get stuck in the cutter. Depending on your dough, you may need to flour the cutting edge or help dough out of the cutter by tapping it and using a utensil.
Cutters are also available individually at the links above. 
Photo Credits:
Blue cookies by Baked on Brighton.
Red cookies by Happy Bakes
Pastel cookies on white marble by Little Sugar Studio
*Cutter dimensions are rounded to the nearest 1/8th of an inch and may vary slightly depending on how the cutter is measured.