ProductContent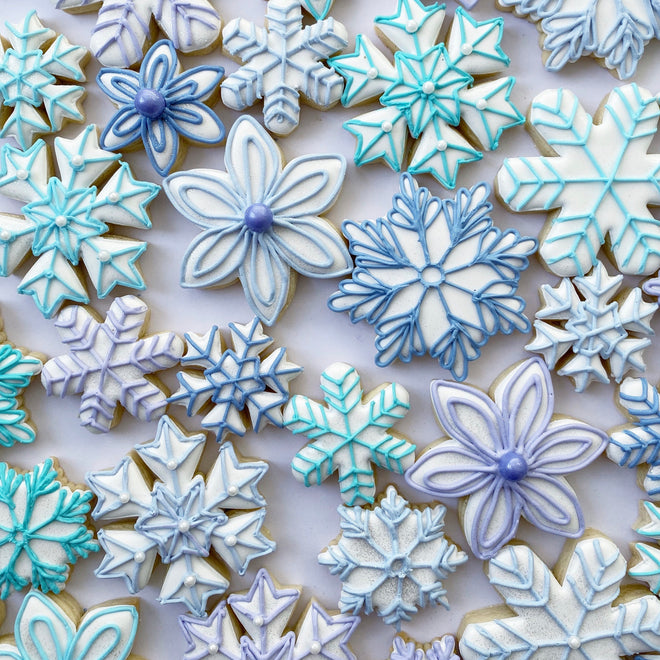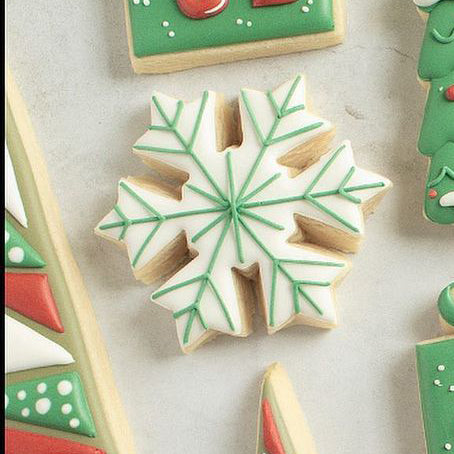 Fancy Snowflake
Product Description
Details, Size & Options
Fancy Snowflake cutter available in 7 sizes.

Cutter dimensions*:
Mini: 2 in. tall x 2 in. wide
X Small: 2.5 in. tall x 2.5 in. wide
Small: 3 in. tall x 3 in. wide 
Medium: 3.25 in. tall x 3.25 in. wide 
Regular: 3.5 in. tall x 3.5 in. wide 
Large: 3.75 in tall x 3.75 in. wide
X Large: 4 in. tall x 4 in. wide

Photo Credit:
Snowflake with green lines by Decadent Dough.

Please note: this cutter shape is a little more difficult to cut as the dough tends to get stuck in the cutter. Depending on your dough, you may need to flour the cutting edge or help dough out of the cutter by tapping it and using a utensil. The mini and small tend to be trickier than the larger sizes. For the mini, I recommend tapping it out upside down, using a utensil to help it release and then flipping the cut cookie to hide any blemishes from the utensil. 
 *Cutter dimensions are rounded to the nearest 1/8th of an inch and may vary slightly depending on how the cutter is measured.