ProductContent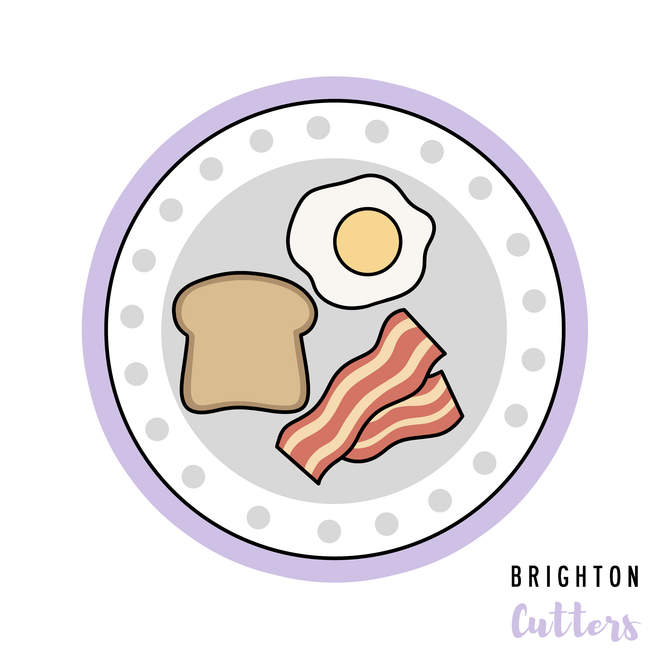 Tiny Elf Breakfast Multi-Cutter & Dough Popper
Tiny Elf Breakfast Multi-Cutter & Dough Popper
Product Description
Details, Size & Options
This Tiny Christmas cookie multi-cutter cuts out six tiny breakfast shapes (2 pieces of toast, 2 eggs, and 2 double slices of bacon.) These are the perfect cutters to make tiny elf breakfast cookies!  
Since the shapes this cutter cuts out are tiny (and tiny shapes are prone to getting stuck in cookie cutters), our original Dough Popper is a handy tool we created to easily and cleanly push the cookies out of the cookie cutter. 
What's a popper? Watch the video to see them in action. 

Sizes:
Christmas Cookie multi-cutter is available in 1 size: the shapes this multi-cutter cuts out are between .75 inches and 1.13 inches.  
For Elf Cookies: we recommend the Regular Frying Pan Cutter or 2.75 inch circle (for a plate) to go with the these Tiny shapes. 
Photo Credit: Tiny Elf Cookies decorated by The Bailey Bakery
*Cutter dimensions are rounded to the nearest 1/8th of an inch and may vary slightly depending on how the cutter is measured.
Where do you get the cookie card.