ProductContent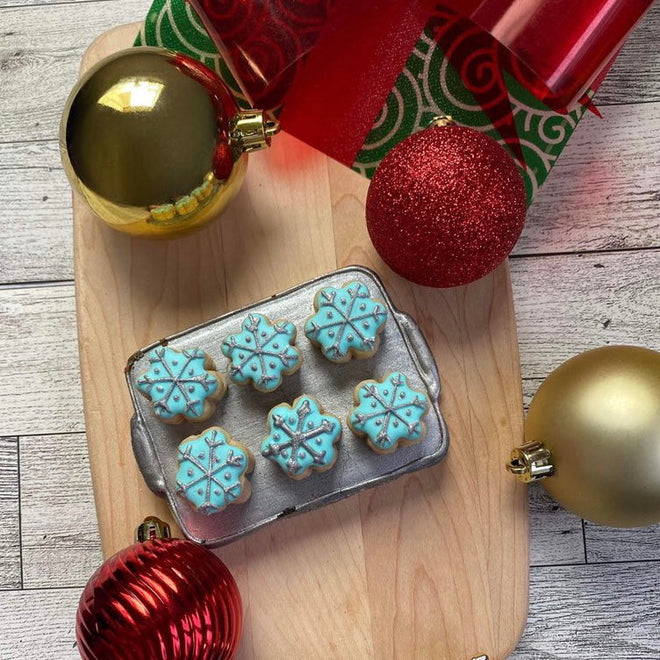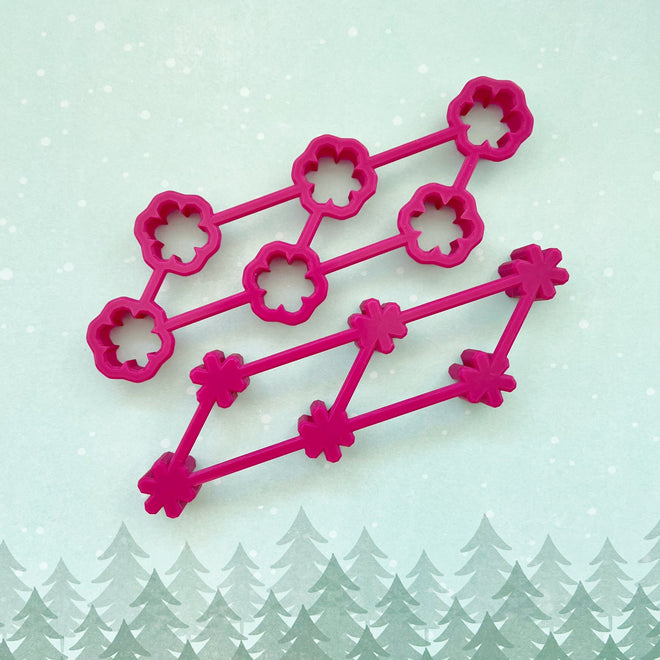 Tiny Snowflake Multi-Cutter and Dough Popper (for Elf Cookies)
Tiny Snowflake Multi-Cutter and Dough Popper (for Elf Cookies)
Product Description
Details, Size & Options
This Snowflake multi-cutter cuts out six tiny snowflake shapes (the multi-cutter cuts out 6 of the same shape). Use this multi-cutter to make tiny elf cookies.
Since the shapes this cutter cuts out are tiny (and tiny shapes are prone to getting stuck in cookie cutters), our original Dough Popper is a handy tool we created to easily and cleanly push the cookies out of the cookie cutter. 
What's a popper? See our reels to see them in action:
https://www.instagram.com/reel/CYcmYj7MMoZ/
https://www.instagram.com/reel/CY8LgWrsDqg/
Sizes:
Snowflake multi-cutter is available in 2 sizes: an approximately .75 inch "Extra Tiny" size and an approximately 1 inch "Tiny" size. Size listed is the approximate size of the shapes the cutter cuts. Size may vary slightly depending on the shape. 
For Elf Cookies: we recommend the Large 4 inch Baking Sheet cutter to go with the 1 inch Tiny shapes, and the Medium 3.5 inch Baking Sheet cutter to go with the Extra Tiny .75 inch shapes. If you choose the option with the Baking Sheet we will include the appropriately sized one. 
Photo Credit:
Tiny elf cookies by Taylor's Tasty Treats

Cookie Cutters are 3D printed in PLA plastic and are NOT dishwasher safe. Hand wash in cool water only.