ProductContent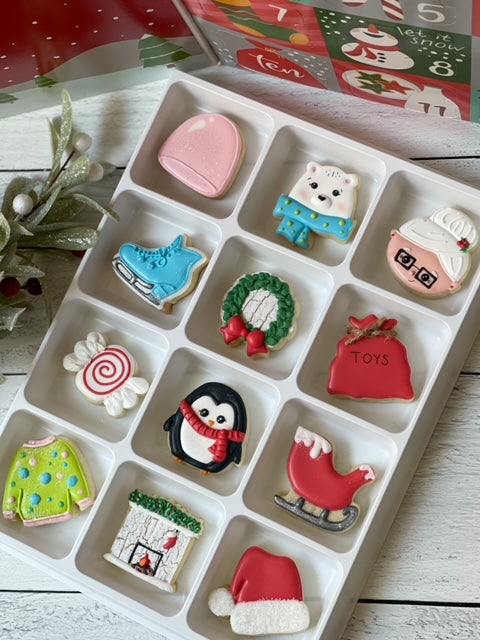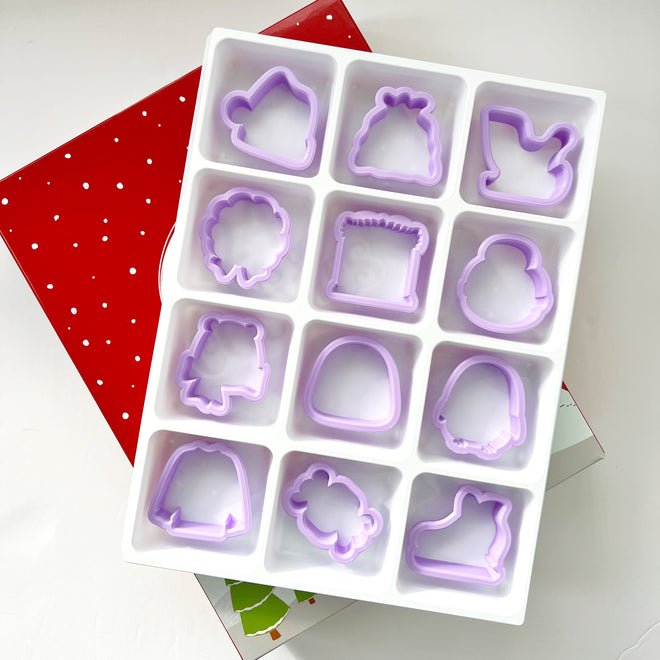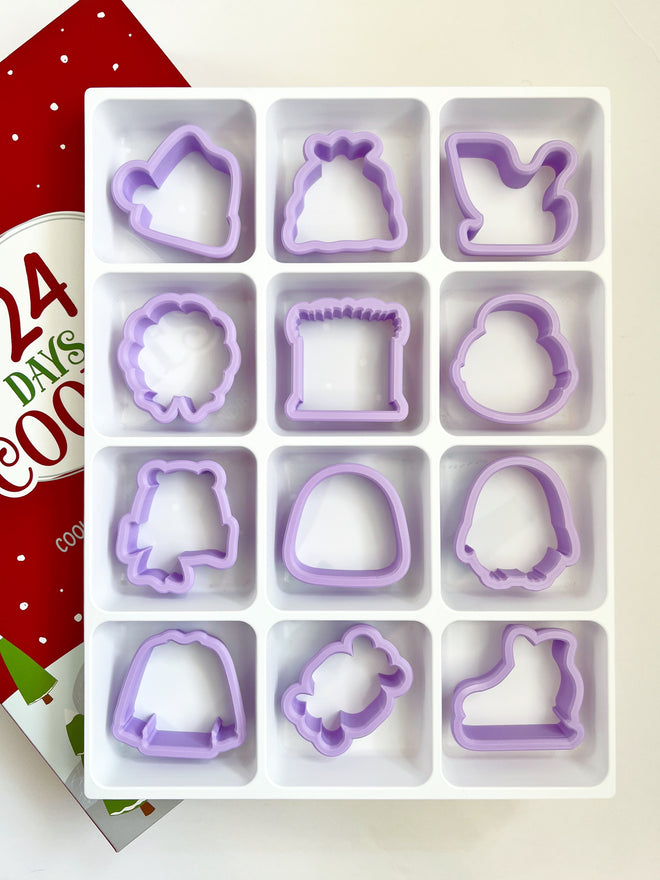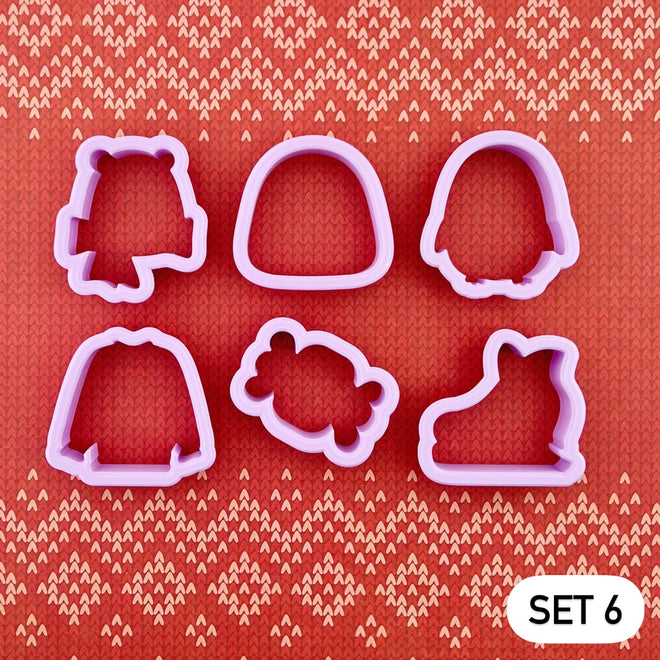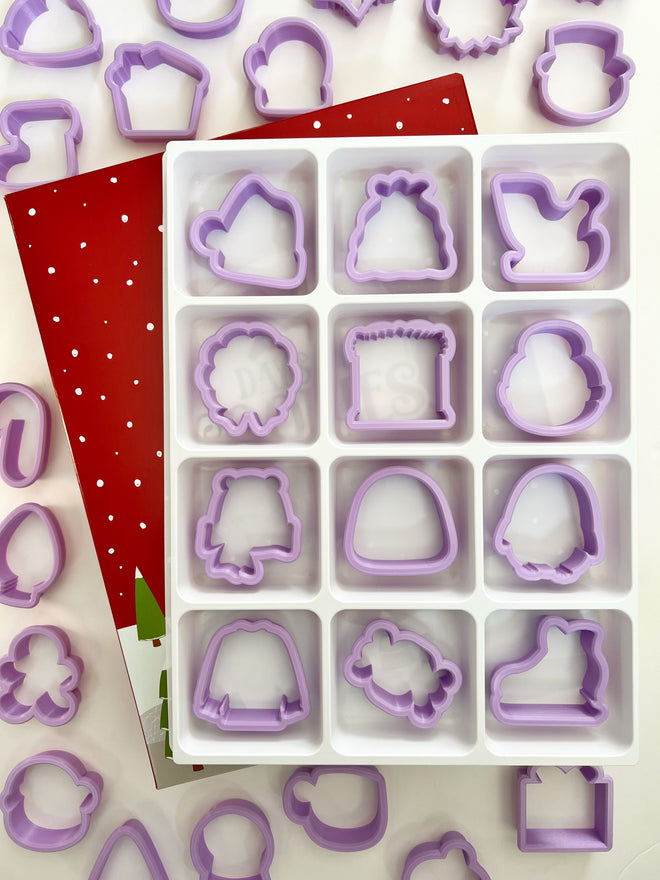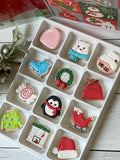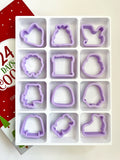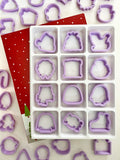 Christmas Minis - Collection II
Christmas Minis - Collection II
Product Description
Details, Size & Options
Use the discount code CHRISTMAS10 to save 10% on sets of 6 or 12. 
This collection contains 12 Christmas mini cookie cutters. Mini cutters are available in 2 size options - Advent and Chubby.
The Advent Mini Size is made to perfectly fit in Miss Cookie Packaging advent calendars. The Chubby Mini Size is a little bigger and is not recommended for advent calendars (some of the shapes are just a little too big.) The Chubby Minis are great for Christmas mini sets and to use in long cello bag sleeves or boxes. 
Cutter dimensions*:
Advent Mini: 1.75 in. - 2 in. depending on the shape
Chubby Mini: 2 in. - 2.25 in. depending on the shape
Designs may be purchased individually, as sets of 6, or as a set of 12. 
Set 5: Santa's Hat, Santa's Sack, Sleigh, Wreath, Fireplace, Mrs Claus
Set 6: Bear with Scarf, Gumdrop, Penguin, Sweater, Candy, Ice Skate
For more Christmas Mini designs (including sets 1-4) see our Christmas Mini Collection I.
Advent calendar boxes sold separately at Miss Cookie Packaging 
Photo Credit:
Set with pink gumdrop by 
Sugar Sweet Shoppe
,
Set with sprinked gumdrop by 
Ohana Bakes
.
*Cutter dimensions are rounded to the nearest 1/8th of an inch and may vary slightly depending on how the cutter is measured. 
Mini's are Trending
and these are adorable and perfect for the Christmas holidays. I cannot wait to put them to use. Thank you for making such a great product!!
Advent minis
I love the advent minis - so cute and makes decorating easier (a little…)
Advent minis
I love my advent mini cutters! I had a question about sizing and was so surprised at the quick response.These cut beautifully and are the cutest designs.
Mini Advent Cutters
This set of cutters is perfect for the Advent Calendars and it is such a creative idea. I love the variation of cutters. As always, Brighton Cutters delivers. They package the products beautifully and ship quickly. I will shop here often.
Great Shop
These cutters are perfect for the Advent Calendars. I can't wait to use them this coming holiday season.