ProductContent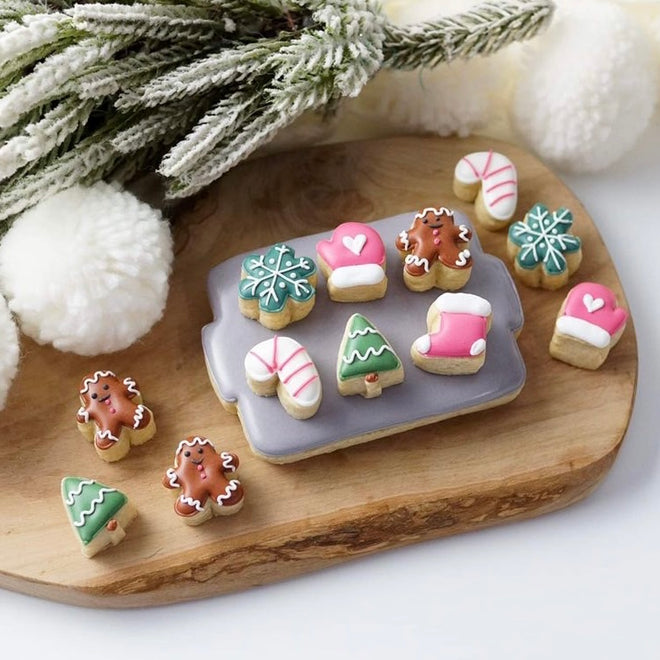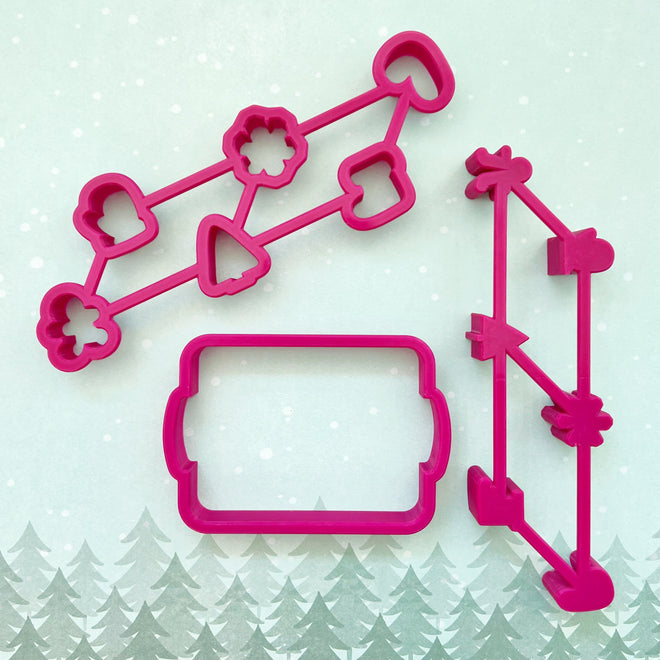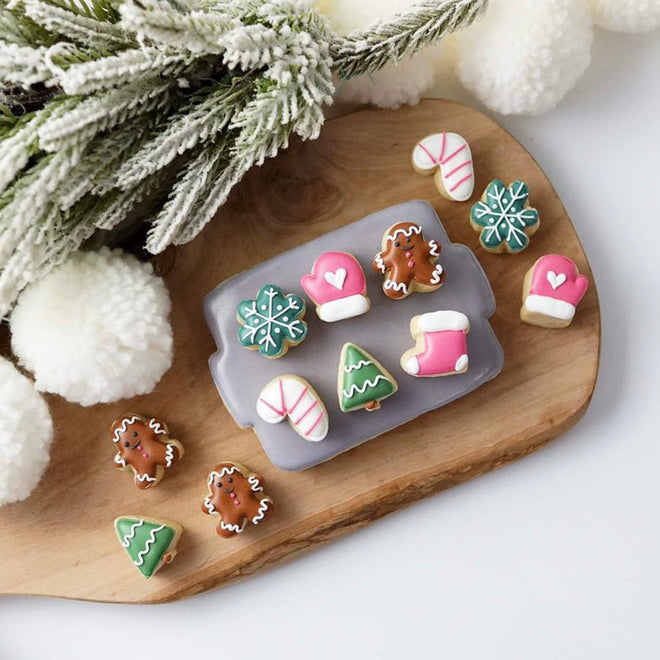 Tiny Elf Cookies Set of 6 Multi-Cutter & Dough Popper
Tiny Elf Cookies Set of 6 Multi-Cutter & Dough Popper
Product Description
Details, Size & Options
This Tiny Christmas cookie multi-cutter cuts out six tiny Christmas shapes (a Mitten, a Snowflake, a Gingerbread, a Candy Cane, a Tree, and a Stocking). These are the perfect cutters to make tiny cookies for your Elf!  
Since the shapes this cutter cuts out are tiny (and tiny shapes are prone to getting stuck in cookie cutters), our original Dough Popper is a handy tool we created to easily and cleanly push the cookies out of the cookie cutter. 
What's a popper? See our reels to see them in action:
https://www.instagram.com/reel/CYcmYj7MMoZ/
https://www.instagram.com/reel/CY8LgWrsDqg/
Sizes:
Christmas Cookie multi-cutter is available in 2 sizes: a .75 inch "Extra Tiny" size and a 1 inch "Tiny" size. Size listed are approximate size of the shapes the cutter cuts. Size may vary slightly depending on the shape. 
For Elf Cookies: we recommend the Regular 4 inch Baking Sheet cutter to go with the 1 inch Tiny shapes, and the Medium 3.5 inch Baking Sheet cutter to go with the Extra Tiny .75 inch shapes. If you choose the option with the Baking Sheet we will include the appropriately sized one. 
Photo Credit: Tiny Elf Cookies decorated by The Bailey Bakery
*Cutter dimensions are rounded to the nearest 1/8th of an inch and may vary slightly depending on how the cutter is measured.
Genius!
I purchased the 0.75" size of the multi-cutter/ dough popper set and they could not have been easier to use. The dough popper is truly a genius tool and a life saver when working with such tiny shapes. Like all Brighton cutters I own, they are sturdy and cut cleanly. Thank you for such a great product!!
Such a great product!
This set is such a time saver for the holidays! It makes getting those little cookie shapes cut out so much easier!!!! Thank you!
Adorable and Sturdy
I will use these closer to Christmas, but the first thing I noticed was how sturdy the cutters are and smoothly the poppers fit into the tiny cutters. I will definitely buy from Brighton Cutters again!