ProductContent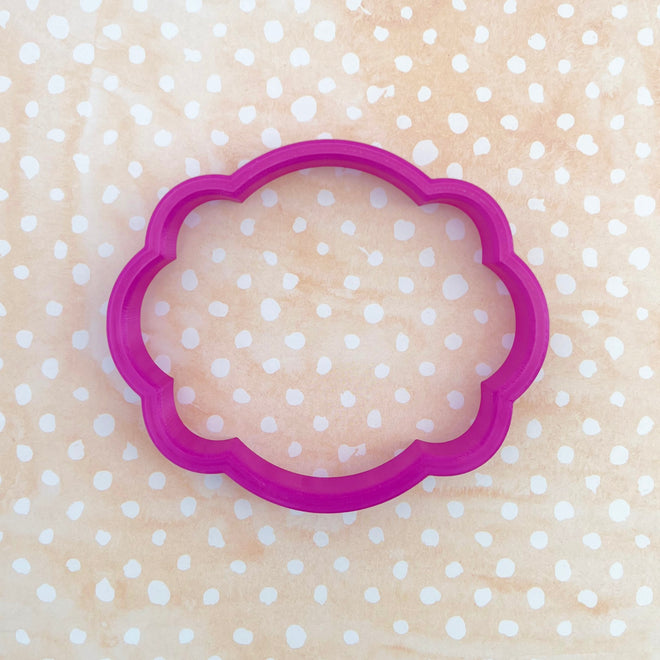 Bubble Gum Plaque
Product Description
Details, Size & Options
Use the discount code BASIC10 to save 10% on the set of 3!
Bubble Gum Plaque is available individually, or as a set of 3.  Set of 3 includes all sizes.
Cutter dimensions:
Medium: 3.5 in. x 2.88 in.
Regular: 3.75 in. x 3.13 in.
Large: 4 in. x 3.25 in.
Photo Credit:
Fireworks cookie decorated by Weirdough Cookie Co.
Green plaque cookie by Bakewell Cookies.

*Cutter dimensions are rounded to the nearest 1/8th of an inch and may vary slightly depending on how the cutter is measured. 
My New Favorite Cutter
This plaque is the perfect shape for gorgeous cookies! I used the regular size for bridal shower cookies and everyone loved them. They cut cleanly, too --- they're perfect in every way! :)