ProductContent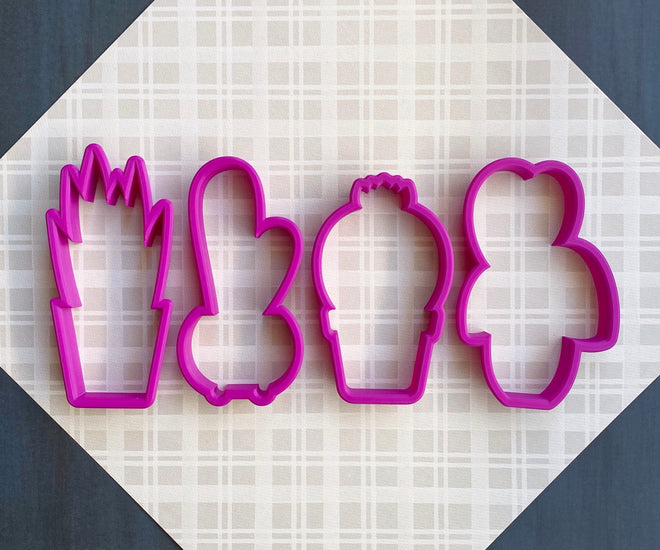 Borderlands Bakery Modern Houseplants
Borderlands Bakery Modern Houseplants
Product Description
Details, Size & Options
Use the discount code SAVE10 to save 10% on the set of 4.
Borderlands Bakery Modern Houseplants cutters available individually, or as a set of 4.
These are the four modern house plant cutters Borderlands Bakery uses for her virtual Modern House Plant cookie decorating class. Cutters are available individually or as a set.
For more info on Borderlands class visit borderlandsbakery.com 
Cutter dimensions*:
Snake Plant: 4.5 in. tall by 2.33 in. wide
Twin Cactus: 4.75 in. tall by 2 in. wide
Round Cactus with Flower: 4 in. tall by 2.33 in. wide
Monstera: 4.25 in. tall by 2.66  in. wide
 *Cutter dimensions are rounded to the nearest 1/8th of an inch and may vary slightly depending on how the cutter is measured.