ProductContent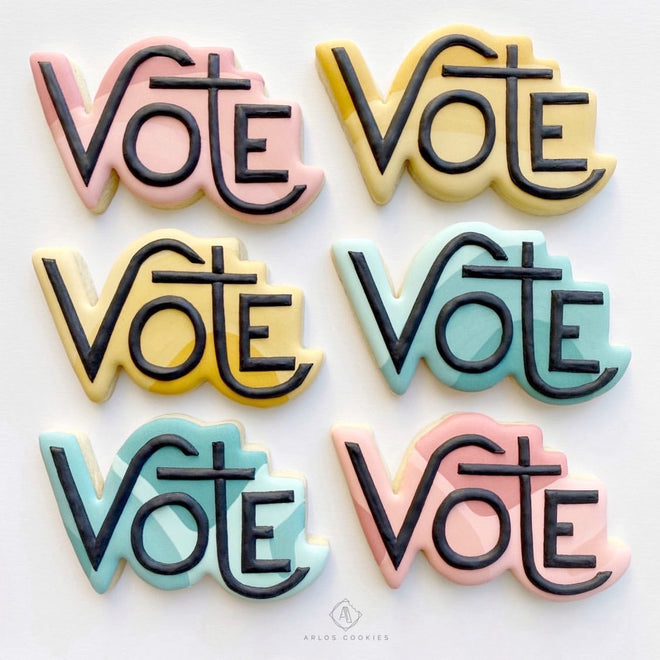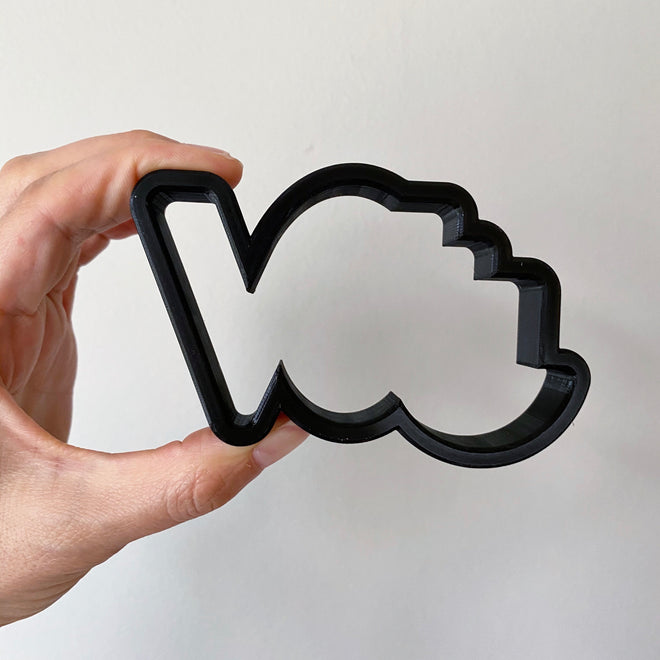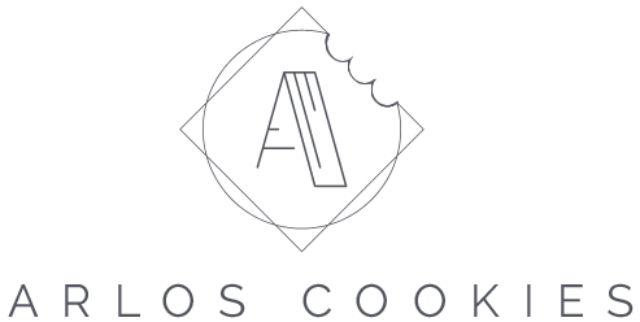 Vote
Product Description
Details, Size & Options
Vote cutter is available in 3 sizes.
Vote cutter based on original design by Arlo's Cookies. 
Cutter dimensions*:
Regular: 3.88 in. wide x 2.25 in. tall 
Large:  5 in. wide x 2.75 in. tall 
X-Large: 6 in. wide x 3.5 in. tall 
Photo Credits:
Vote cookies by: Arlo's Cookies, Lady Bird, Wicked Doughmestic, Nothing Fancy Bakery, The Graceful Baker, BP Bakes, Perkinswill, Bougie Bake Sale, Sugarly, The Cookie Stache, Snapdragon Sweets, Mollie Rose Bake Shop, The Missing Pastry, Hanamade Cookies, Sam's Custom Cookies, Abigail Wagener.

*Cutter dimensions are rounded to the nearest 1/8th of an inch and may vary slightly depending on how the cutter is measured.