ProductContent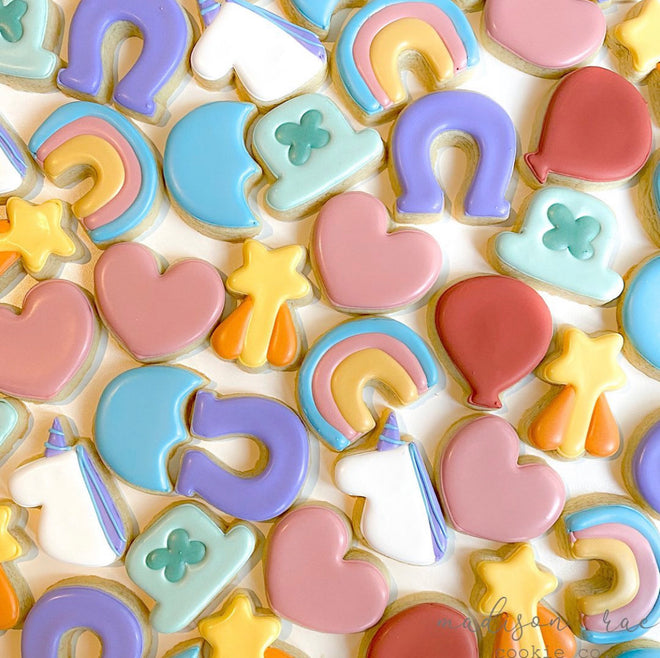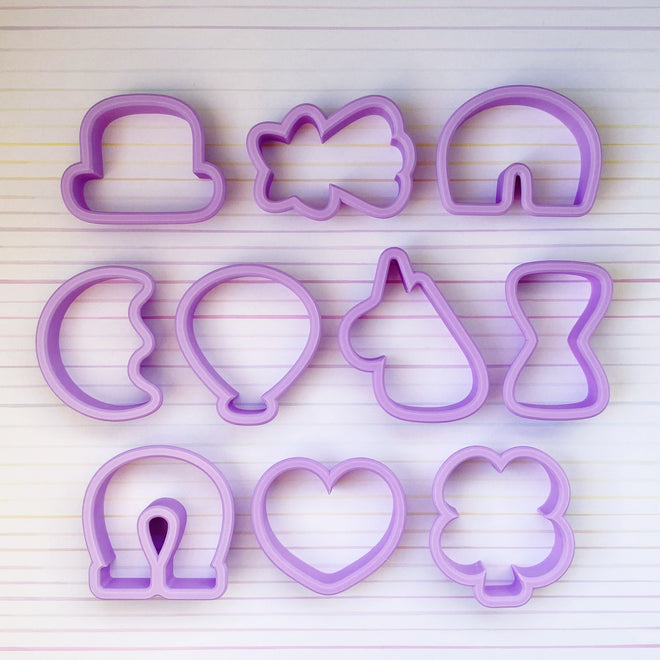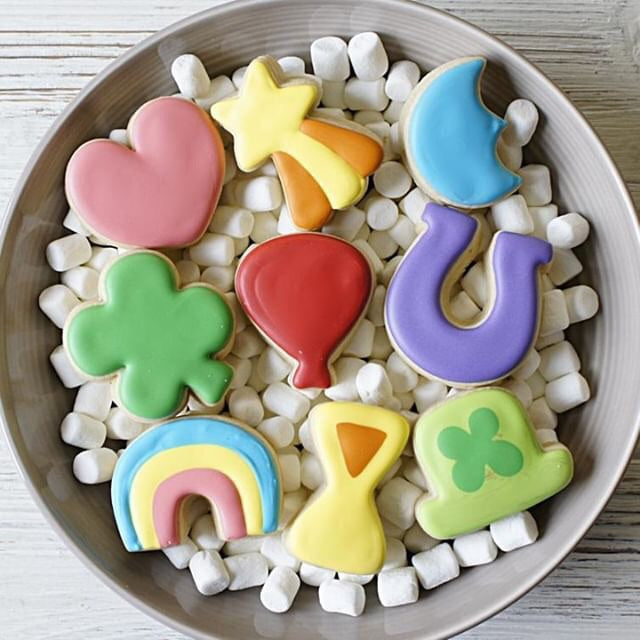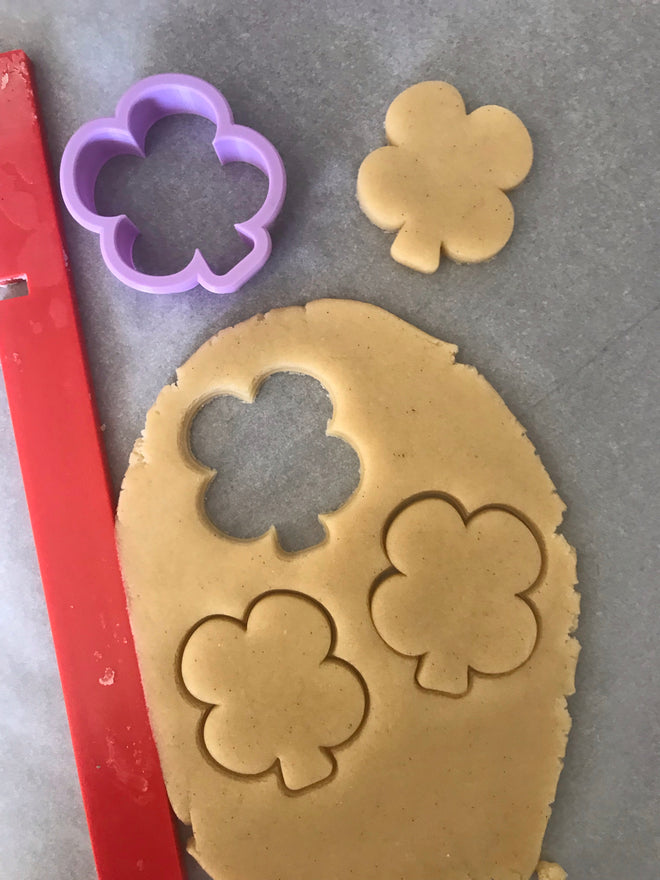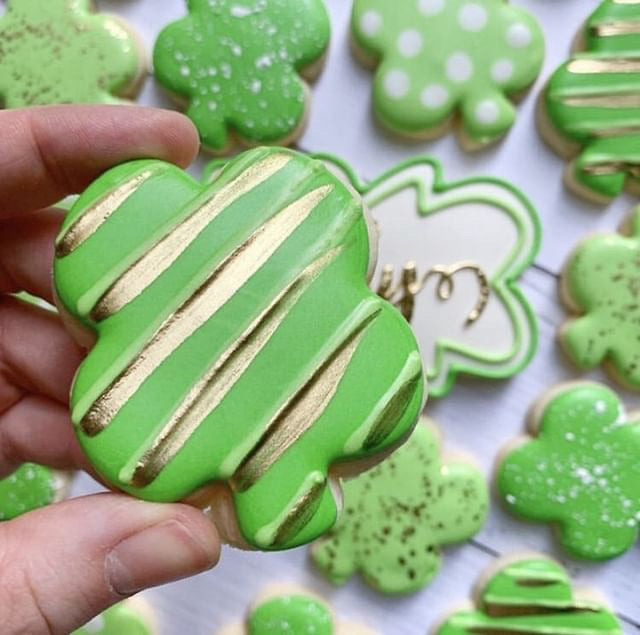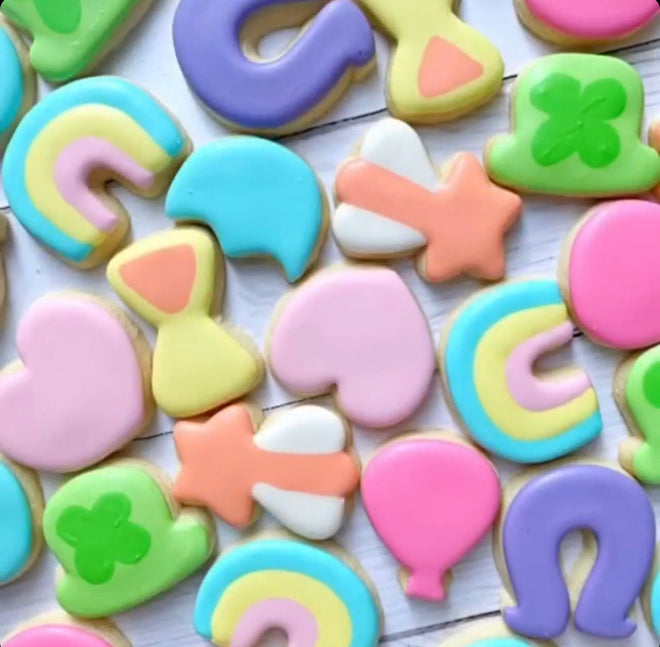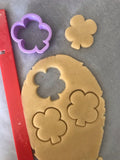 Charming Collection
Product Description
Details, Size & Options
Use the discount code SAVE10 to save 10% on the set of 10. 
Charming Collection cutters are available individually or as a set of 10. 
Set of 10 includes the following designs: rainbow, shooting star, moon, leprechaun hat, four leaf clover, charming heart, balloon, horseshoe, hourglass, and unicorn. 

Approximate cutter dimensions (size may vary slightly by shape)*: 
Petite Mini: 1.88 in. 
Chubby Mini: 2.25 in. 
Medium: 3 in.
Regular: 3.5 in. 
The cereal shapes to compliment these designs are available here: Charming Cereal Shapes (mini sizes only).

Alternate Sizes and Options: 
The Charming Heart is available in more sizes here.
The Shooting Star is available in more sizes here.
The Clover is available in more sizes here.
The Charming Rainbow is available in more sizes here. 
Photo Credit:
Charming Mini set with unicorn by Madison Rae Cookie Co
Decorated cookies in bowl with marshmallows by Lisa of Borderlands Bakery
Charming Mini set and green clovers decorated by The Graceful Baker
*Cutter dimensions are rounded to the nearest 1/8th of an inch and may vary slightly depending on how the cutter is measured.