ProductContent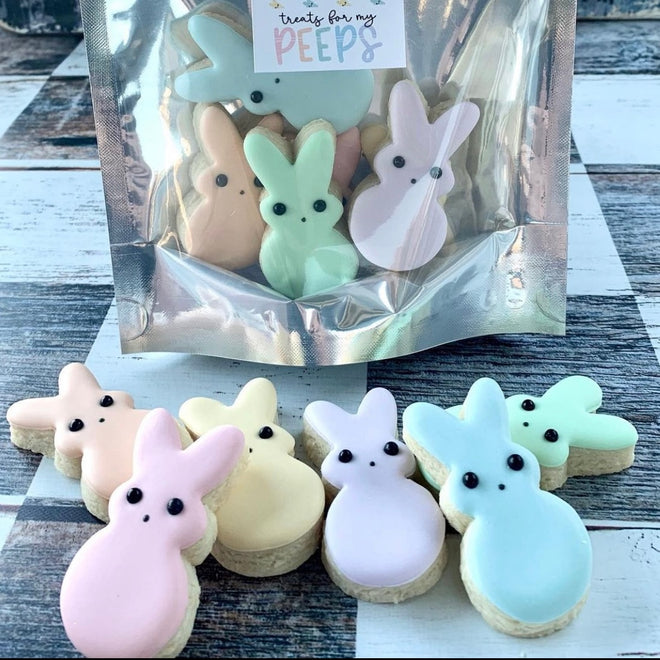 Marshmallow Bunny
Product Description
Details, Size & Options
Marshmallow Bunny cutter is available in 3 sizes.
Cutter dimensions*:
Mini: 2.5 in. tall x 1.25 in. wide 
Medium: 3.5 in. tall x 1.75 in. wide 
Large: 4 in. tall x 2 in. wide
Photo Credit:
Rainbow Marshmallow Bunnies by Bakewell Cookies
Marshmallow Bunnies in Peep bag by The Vintage Table Cookie Co
Treats for my Peeps cookie by Sweet Treats by Neyda
*Cutter dimensions are rounded to the nearest 1/8th of an inch and may vary slightly depending on how the cutter is measured.

Such an easy cookie to decorate, and so cute for Easter or spring!
PEEPS!!!
I saw everyone doing the peep cookie for Easter this year and had to track down this cutter. It's adorable and super durable. Can't wait to use it!!
Love the Peep bunny!
I have bought multiple sizes of this marshmallow bunny, both cutters and STL files, and I love making Peep bunny cookies for Easter!