ProductContent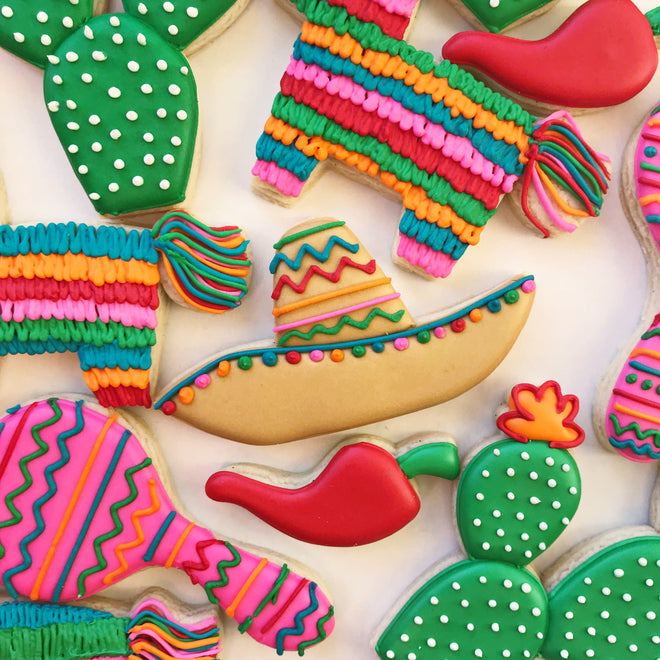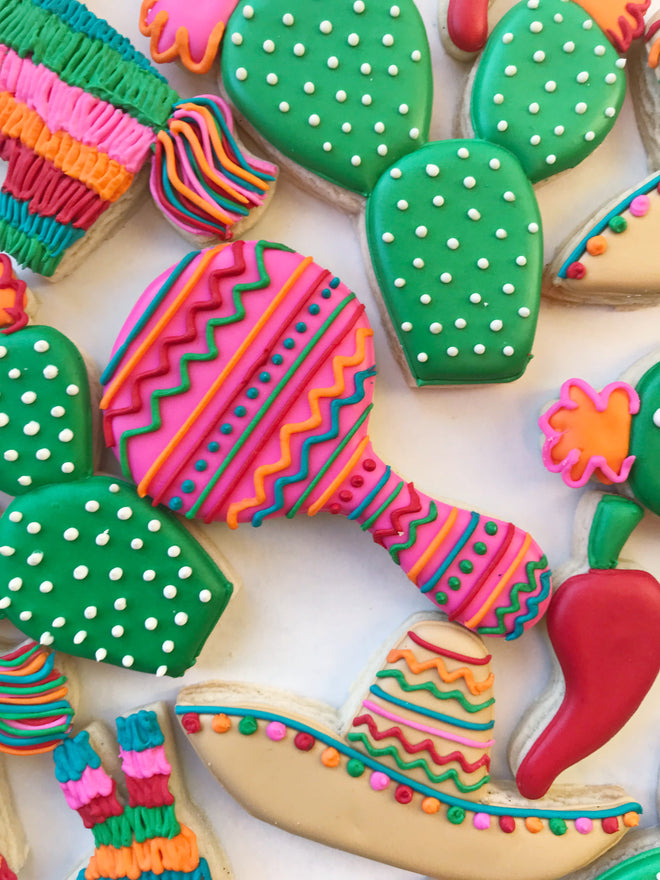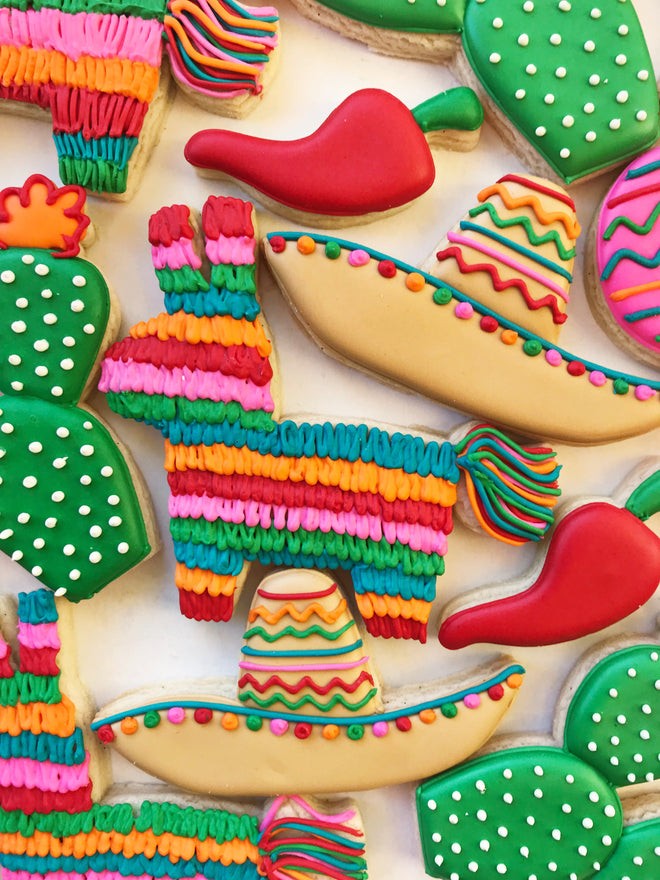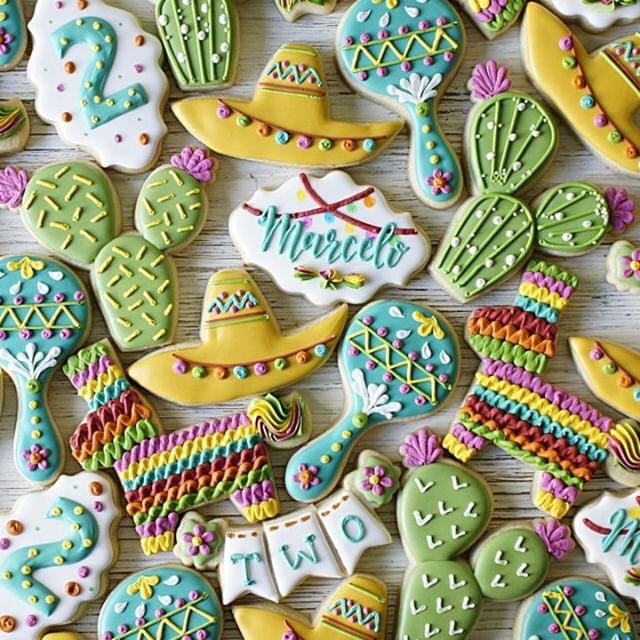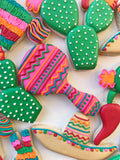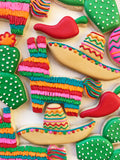 Fiesta Set of 5
Product Description
Details, Size & Options
Fiesta cutter is available as a set of 5 with either fused ears or separated ears for the Piñata Donkey cutter.

Separated ears may stick a little more depending on your dough - if you are cutting a lot of Piñatas or have trouble with shapes sticking the go with the "fused" ear design. 
Cutter dimensions*:
Mini Jalapeño: 2.38 in. tall x 1 in. wide
Medium Sombrero: 4 in. tall x 2.13 in. wide
Prickly Pear Cactus 3.88 in. wide x 3.63 in. tall 
Medium Maraca 4 in. tall x 2 in. wide
Medium Piñata Donkey (fused or separated ears) 4.13 in. wide x 3.75 in. tall  
Photo Credit:
Decorated cookies by Baked on Brighton and Borderlands Bakery ("Marcelo" set)
  
*The example picture by Baked on Brighton shows cookies decorated with separated ears - but the thin ears are trickier to cut. For ease of cutting I fused them together. has the fused ear design (her set is the example pictured using the more muted color pallet.)
*Cutter dimensions are rounded to the nearest 1/8th of an inch and may vary slightly depending on how the cutter is measured.
¡Que magnifico!
This is a wonderful cookie-cutter set to celebrate "una fiesta" (a party). I love that it incorporates some cultural elements of Latinx culture, but doesn't include a bottle of Tequila, a margarita glass, or a depiction of a mustache. Although some may connect those images with Latinx cultures, as well. There are so many other things to share about the culture, like the music, dress, games, and food. This set displays some of that.