ProductContent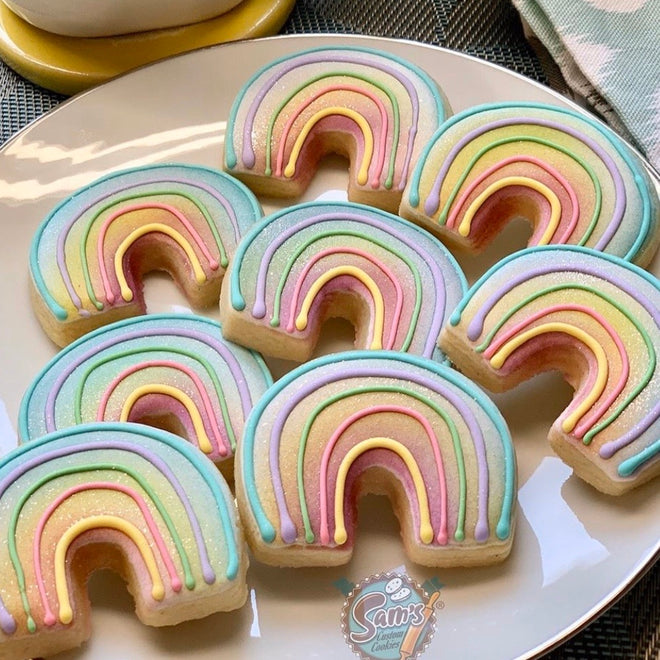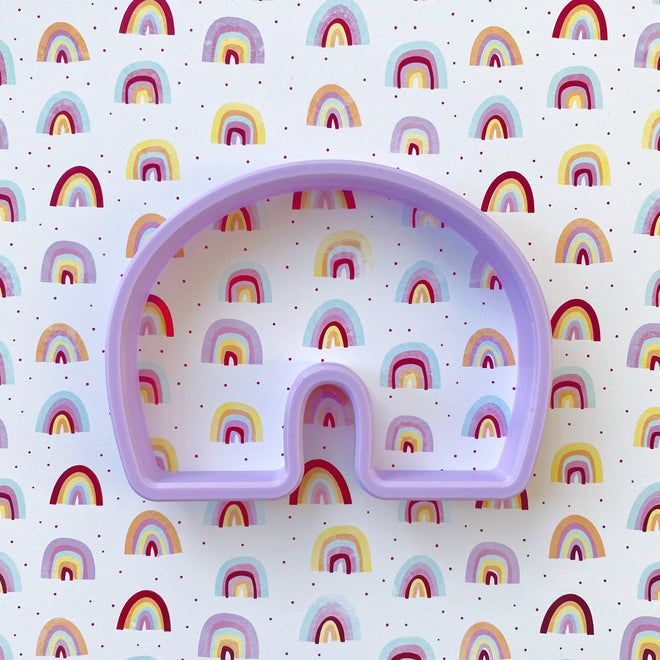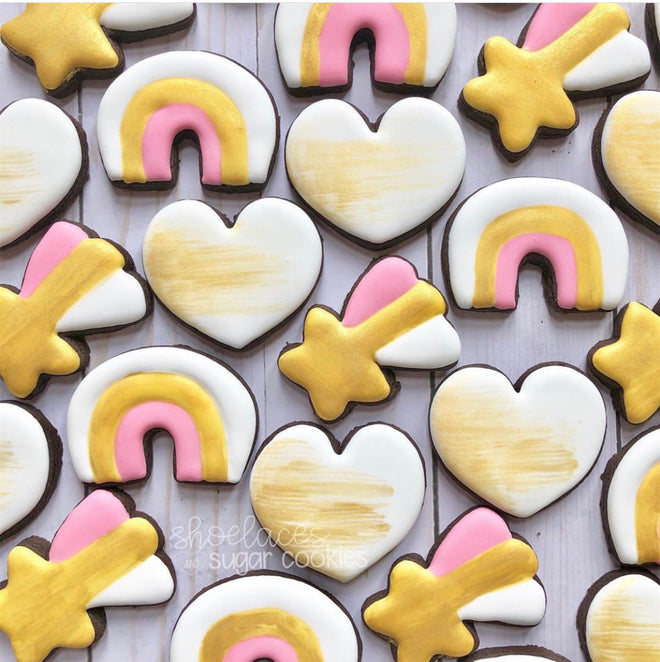 Charming Rainbow
Product Description
Details, Size & Options
Charming Rainbow cutter is available in 5 sizes.
Cutter dimensions*:
Mini: 2.25 in. tall x 1.63 in. tall 
Medium: 3 in. tall x 2.13 in. wide 
Regular: 3.5 in. tall x 2.63 in. wide 
Large: 3.75 in. tall x 2.75 in. wide 
X-Large: 4 in. tall x 3 in. wide 
Photo credit:
Charming Minis Set
in bowl with marshmallows by Lisa of
Borderlands Bakery
Charming Rainbow, Shooting Star and Charming Heart set decorated by
Shoelaces and Sugar Cookies
Airbrushed Charming rainbows on plate by
Sams Custom Cookies
 *Cutter dimensions are rounded to the nearest 1/8th of an inch and may vary slightly depending on how the cutter is measured.