ProductContent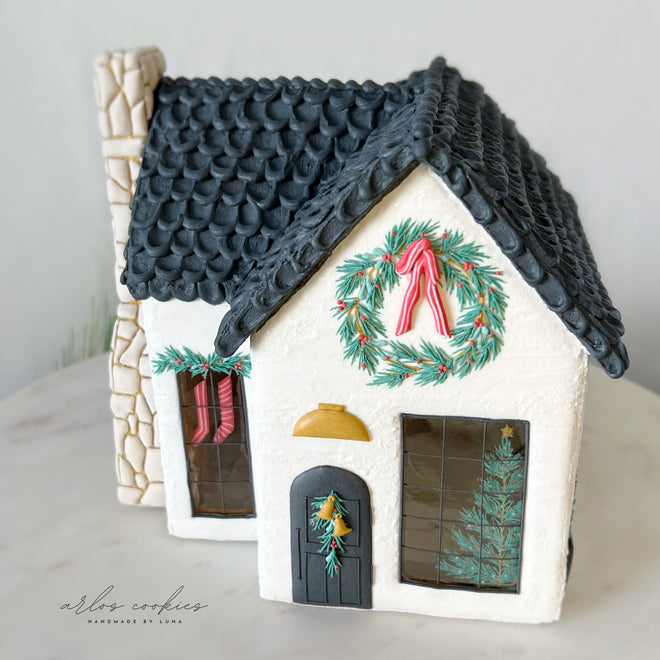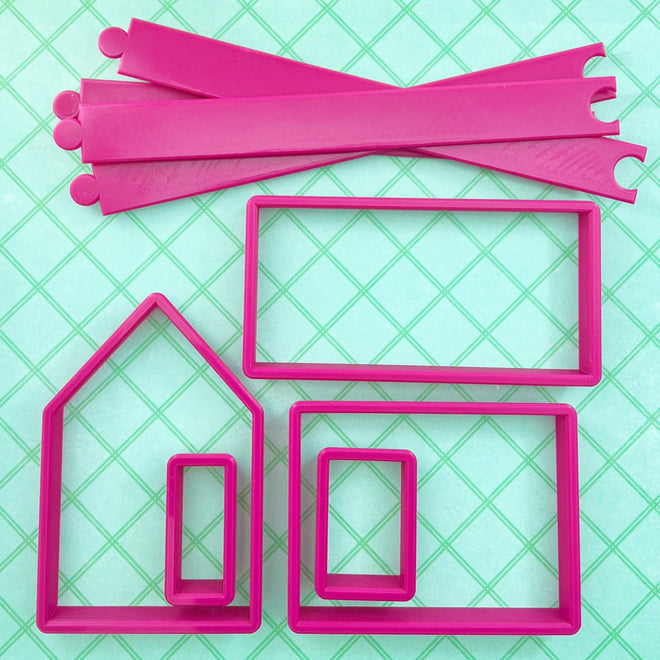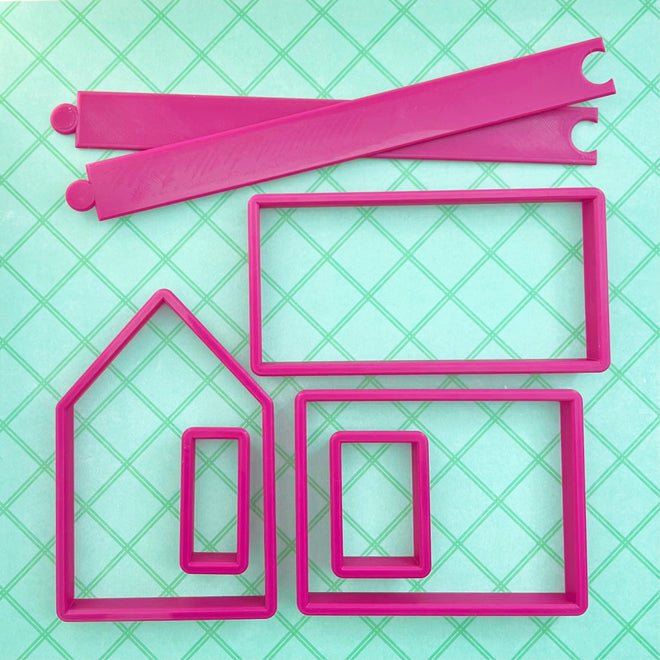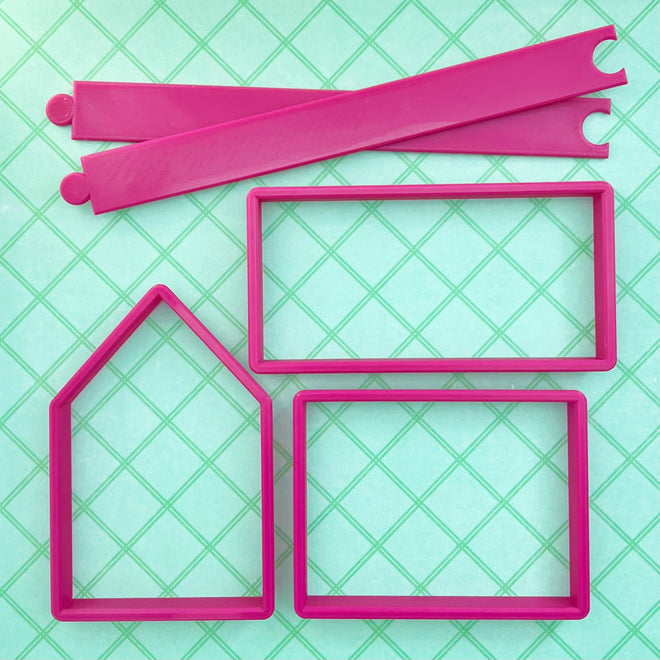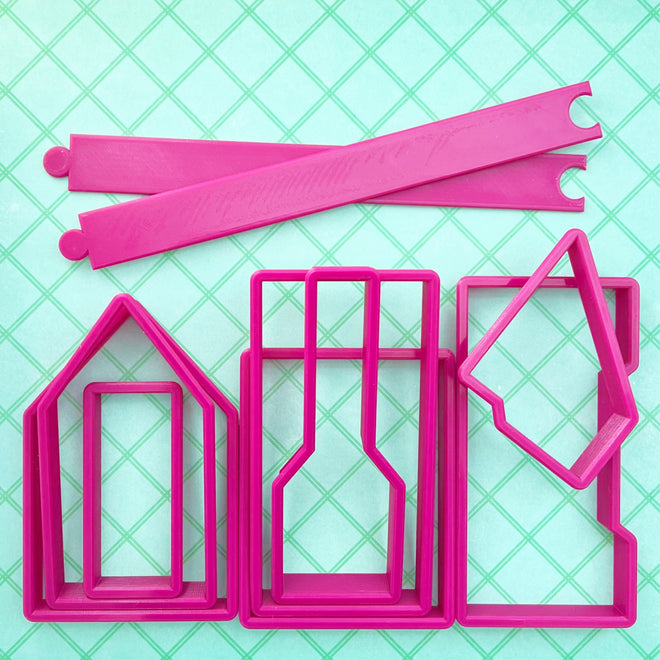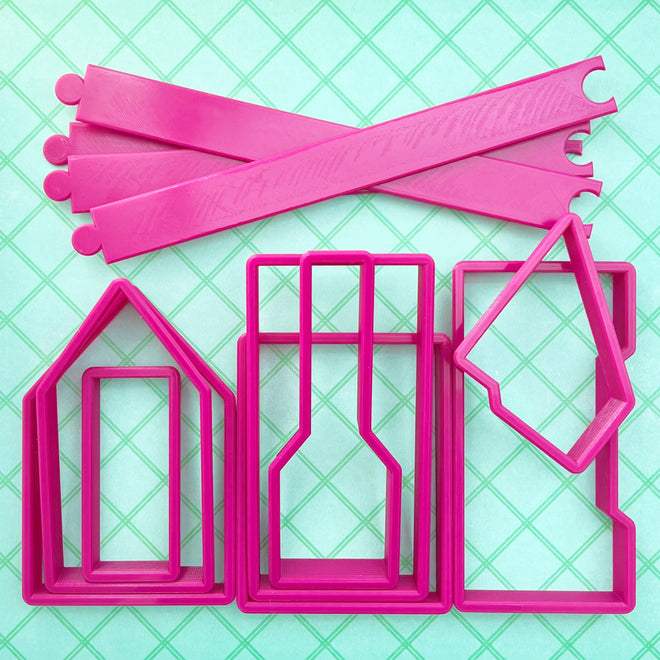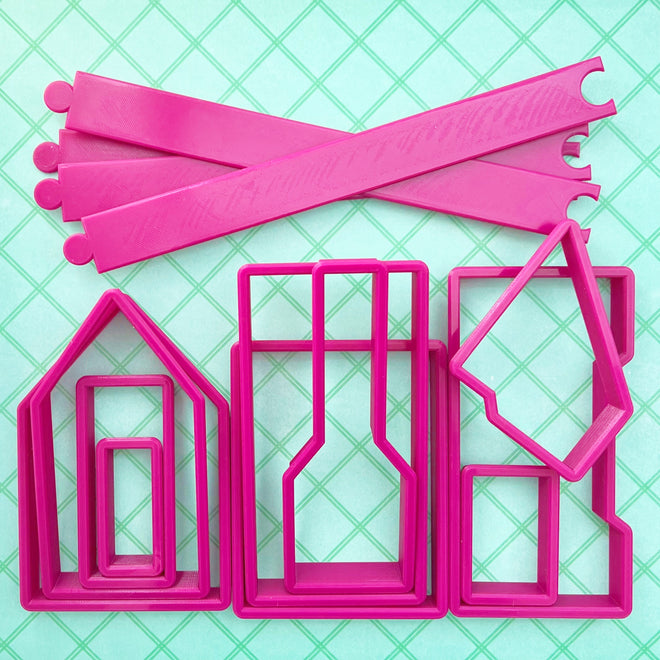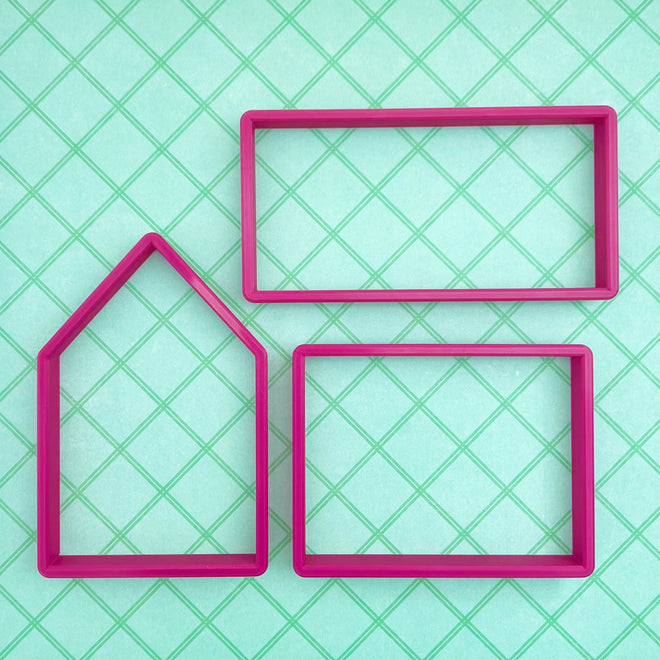 Arlo's Cookie's Gingerbread House Cutter Kit
Arlo's Cookie's Gingerbread House Cutter Kit
Product Description
Details, Size & Options
Save 10% on the Full Gingerbread House set with the code ARLOSCOOKIES
Arlo's Cookies Gingerbread House Cutter kit is available in two versions. The Simple Gingerbread House uses 3 cookie cutters (a front/back, a side, and a roof cutter). The Full Gingerbread House uses 8 cookie cutters (the 3 cutters from the Simple House, plus 2 additional roof cutters, 2 additional sides, and a chimney.) Both sets can be purchased with or without a set of 2 window cutters. 
Both houses are also available with or without a set of 4mm Interlocking Dough Sticks. The dough sticks help you roll out your dough to the correct thickness (this is especially important to make sure the pieces of the Full Gingerbread House fit together). Our Interlocking Dough sticks let you extend our work area to any length you need and then break them down for easy storage. Each dough stick is 9 inches long and they are sold as a set of 2 or 4. 
Fully Assembled Dimensions: 
Full House: approx. 5.25 in. wide x 4.5 in. long x 5.5 inches tall 
Simple House approx. 3.25 in. wide x 4.5 in long x 5 in. tall
Digital workbook available separately from Arlo's Cookies
Photo Credit:
Gingerbread House is decorated by Arlo's Cookies
*dimensions are rounded to the nearest 1/8th of an inch and may vary slightly depending on how the cutter is measured. 
Well packaged and shipped quickly! Can't wait to try the new cutters!
Sadly, I did not receive the PDF instructions I ordered from Arlos Cookies -- was not able to make the gingerbread house this season.
Do you know who I can contact at Arlos about my order? Thank you.
Hi Kym - you will have to contact Luna of Arlo's Cookies directly about the workshop. We only sell the cutters and not the workshop. I'll email you her contact info.
Perfect
Great quality cutter, perfect house size for my project. Very happy with the prurchase.