ProductContent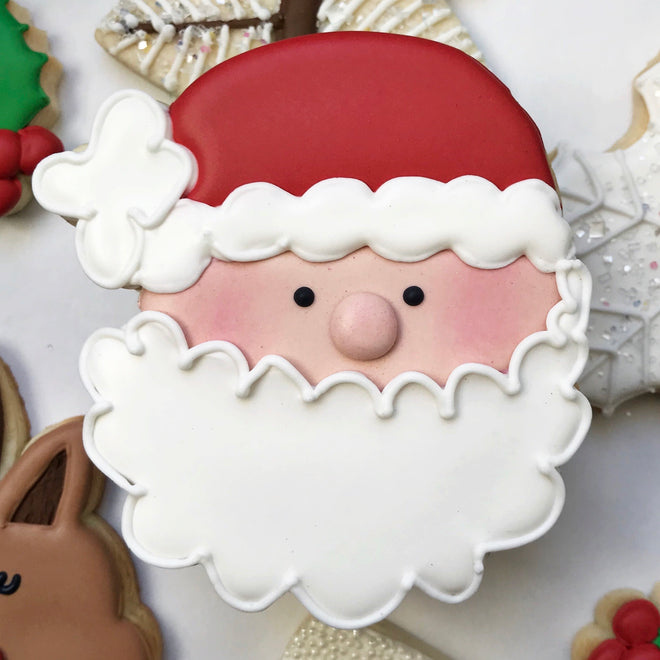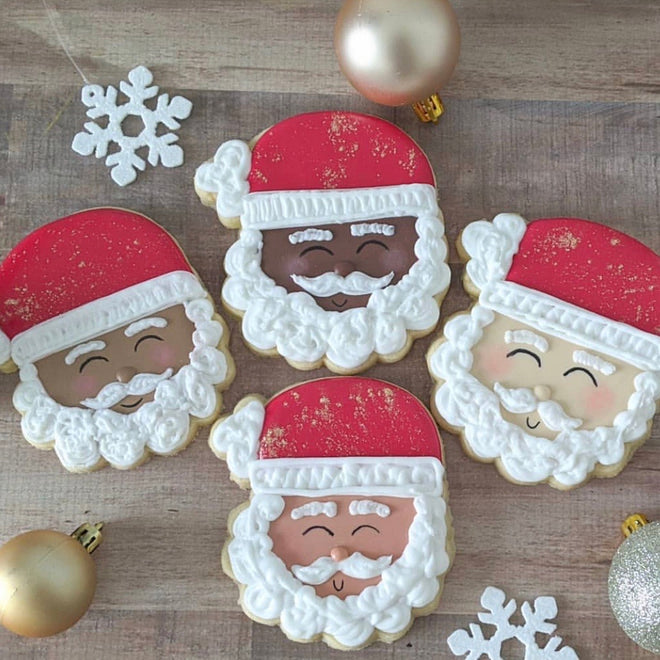 Classic Santa
Product Description
Details, Size & Options
Classic Santa cutter is available in 2 sizes.

Cutter dimensions*: 
Mini: 2 in. tall x 1.88 in. wide
Regular: 3.5 in. tall x 3.13 in. wide
Photo Credits:
Santa cookies by Auntie Ts Cookies
Santa cookies in boxes by The Cookie Corner AZ
Solo Santa with white eyebrows by Don't worry Cookie Co
Santas next to tree branch by Don't worry Cookie Co
*Cutter dimensions are rounded to the nearest 1/8th of an inch and may vary slightly depending on how the cutter is measured. 

Santa1
I love this Santa. He has a great face. I love everything about Brighton Cutters. They have beautiful cutters at a very affordable price. They wrap everything so professionally and always include a very cute bag of sprinkles.