ProductContent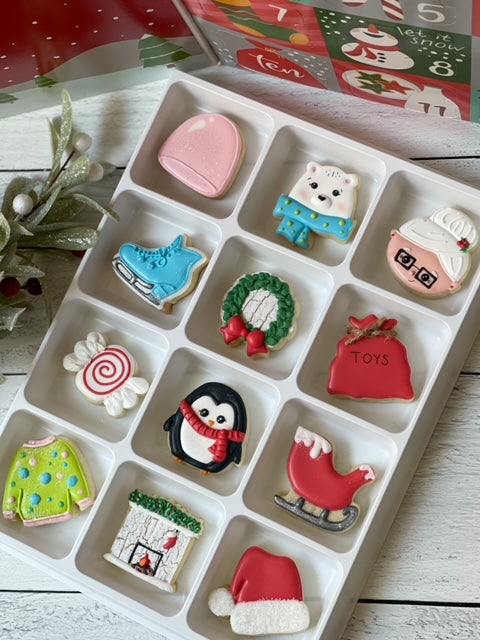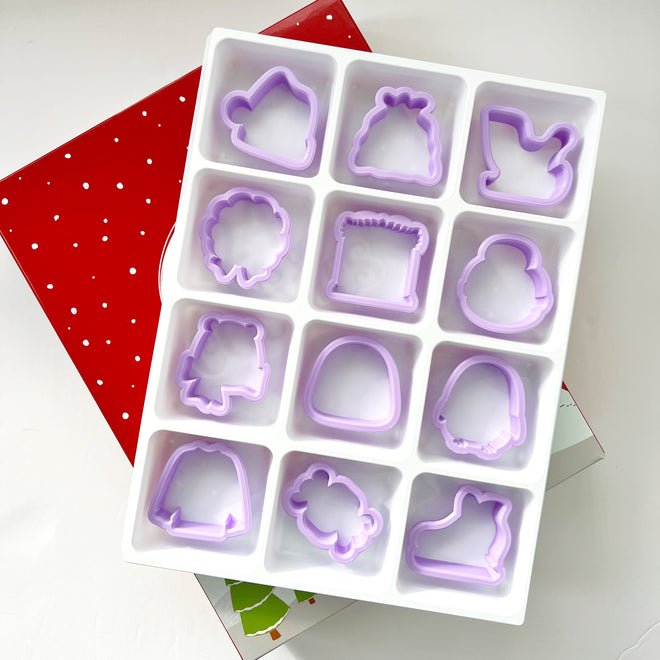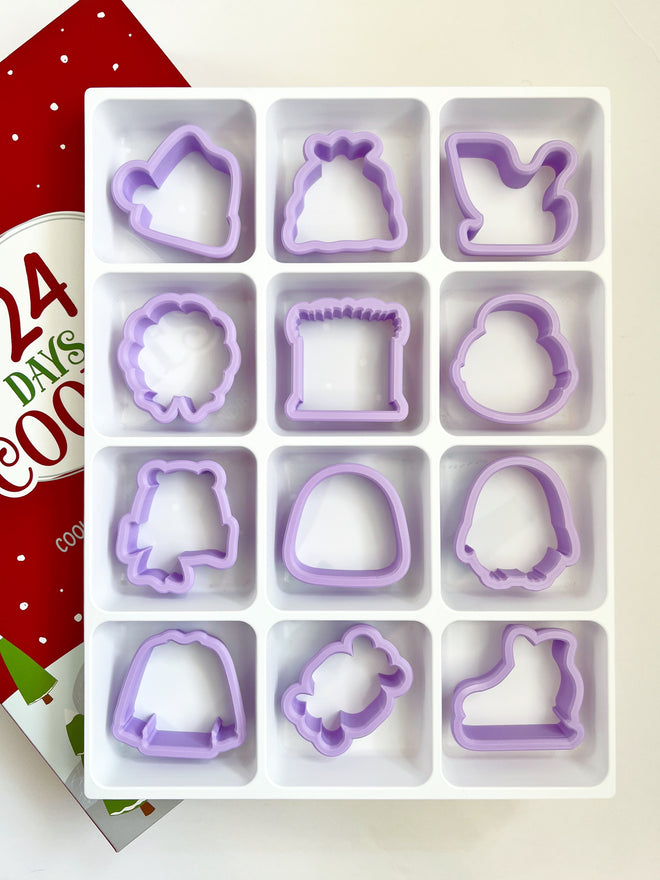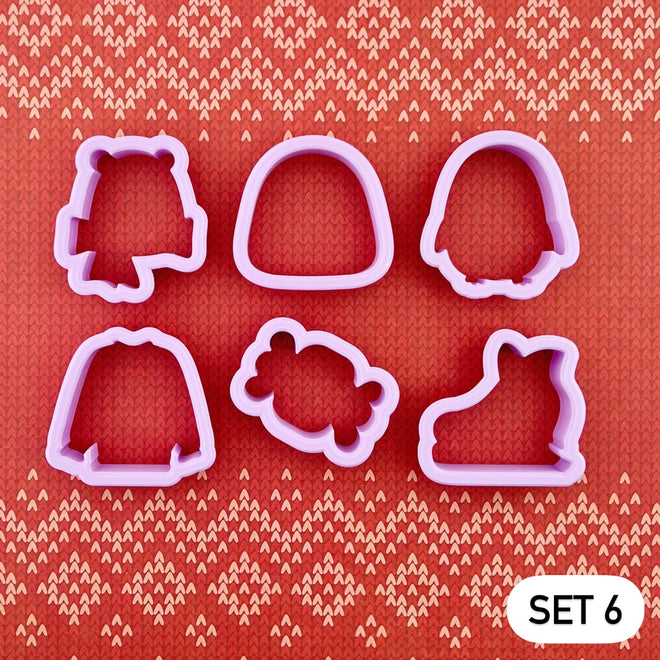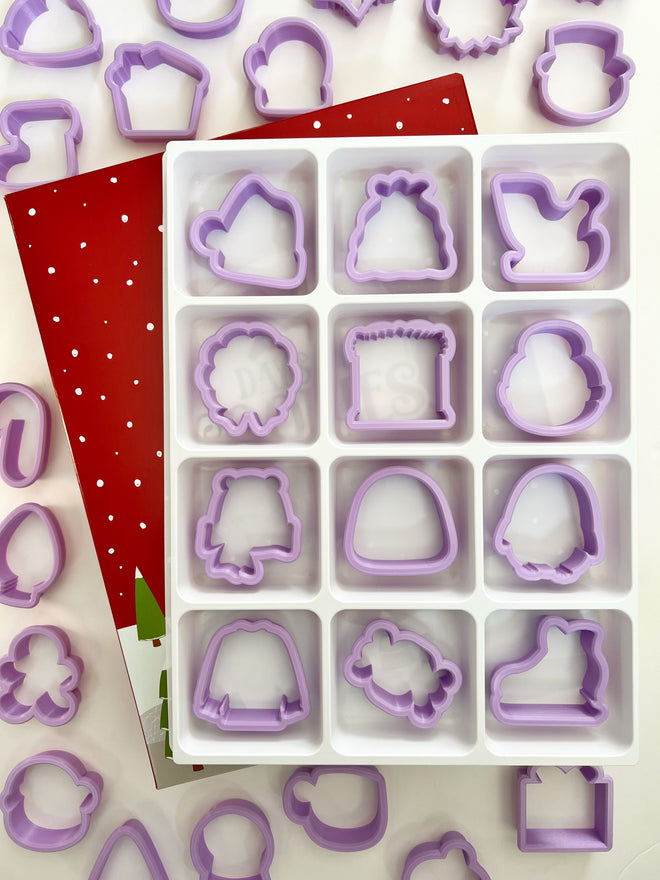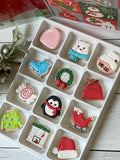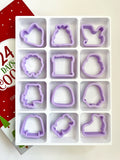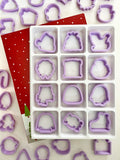 Christmas Minis - Collection II
Christmas Minis - Collection II
Product Description
Details, Size & Options
Use the discount code CHRISTMAS10 to save 10% on sets of 6 or 12. 
This collection contains 12 Christmas mini cookie cutters. Mini cutters are available in 2 size options - Advent and Chubby.
The Advent Mini Size is made to perfectly fit in Miss Cookie Packaging advent calendars. The Chubby Mini Size is a little bigger and is not recommended for advent calendars (some of the shapes are just a little too big.) The Chubby Minis are great for Christmas mini sets and to use in long cello bag sleeves or boxes. 
Cutter dimensions*:
Advent Mini: 1.75 in. - 2 in. depending on the shape
Chubby Mini: 2 in. - 2.25 in. depending on the shape
Designs may be purchased individually, as sets of 6, or as a set of 12. 
Set 5: Santa's Hat, Santa's Sack, Sleigh, Wreath, Fireplace, Mrs Claus
Set 6: Bear with Scarf, Gumdrop, Penguin, Sweater, Candy, Ice Skate
For more Christmas Mini designs (including sets 1-4) see our Christmas Mini Collection I.
Advent calendar boxes sold separately at Miss Cookie Packaging 
Photo Credit:
Set with pink gumdrop by 
Sugar Sweet Shoppe
,
Set with sprinked gumdrop by 
Ohana Bakes
.
*Cutter dimensions are rounded to the nearest 1/8th of an inch and may vary slightly depending on how the cutter is measured. 
Mini's are Trending
and these are adorable and perfect for the Christmas holidays. I cannot wait to put them to use. Thank you for making such a great product!!
They are exactly what my daughter wanted. She loves the cutters
Advent minis
I love the advent minis - so cute and makes decorating easier (a little…)
Advent minis
I love my advent mini cutters! I had a question about sizing and was so surprised at the quick response.These cut beautifully and are the cutest designs.