ProductContent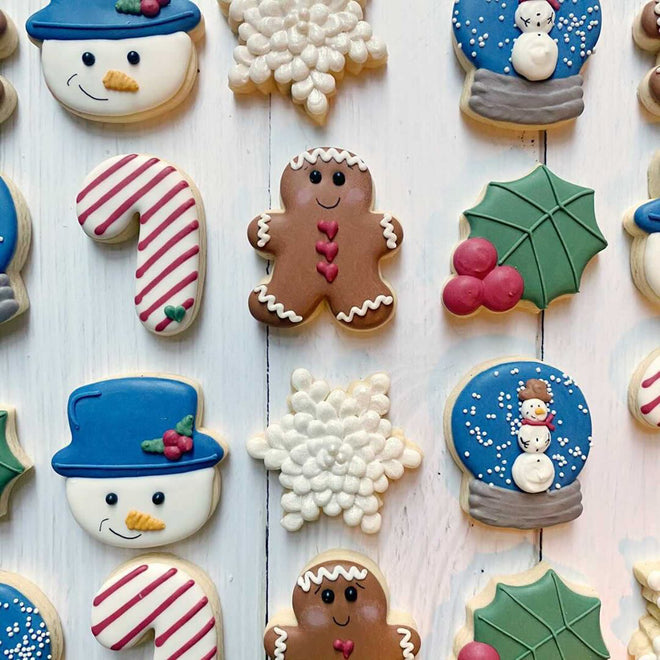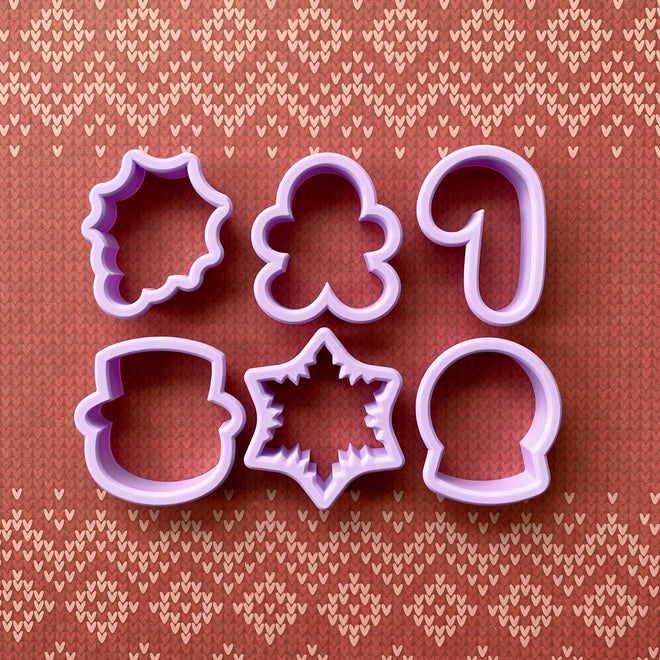 Christmas Minis - (Set #2)
Christmas Minis - (Set #2)
Product Description
Details, Size & Options
Use the discount code CHRISTMAS10 to save 10% on the set of 6.
The Advent Mini Size is made to perfectly fit in Miss Cookie Packaging advent calendars. The Chubby Mini Size is a little bigger and is not recommended for advent calendars (some of the shapes are just a little too big.) The Chubby Minis are great for Christmas mini sets and to use in long cello bag sleeves or boxes. 
Cutter dimensions*:
Advent Mini: 1.75 in. - 2 in. (depending on the shape)
Chubby Mini: 2 in. - 2.25 in. (depending on the shape)
Designs may be purchased individually, or as sets of 6.
Set of 6 includes: Snowman Head, Snow Globe, Snowflake, Candy Cane, Gingerbread Man and Holly. 
Photo Credit:
Full mini set decorated by The Graceful Baker
*Cutter dimensions are rounded to the nearest 1/8th of an inch and may vary slightly depending on how the cutter is measured. 
I love minis
I have not had a chance to bake with these yet, however I believe they are quality cutters and absolutely adorable. They also appear to be very durable. Cannot wait to put them to use during the holidays with my Advent packaging. Love your Cutters and have never been disappointed.