ProductContent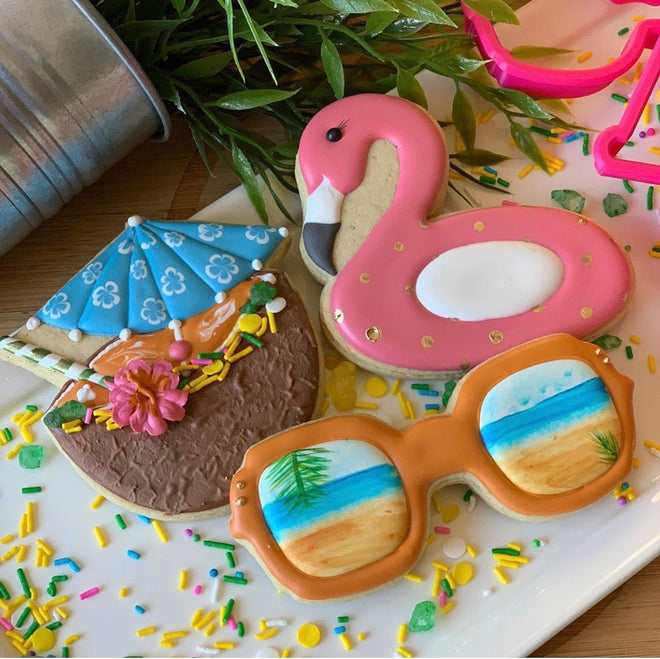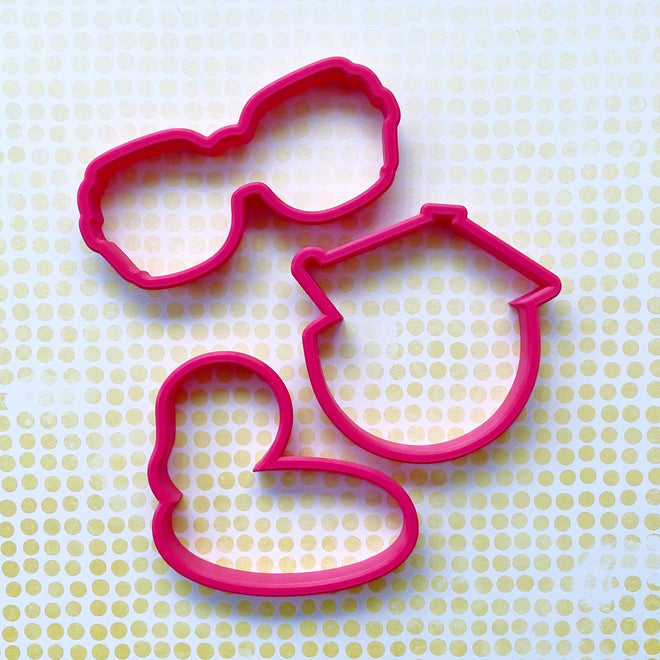 Borderlands Tropical Vacation Cookie Cutter Set
Borderlands Tropical Vacation Cookie Cutter Set
Product Description
Details, Size & Options
Tropical Vacation cutters are available as a set of 3.
The set includes all 3 cookie cutters that Borderlands Bakery used for her Youtube class on 7/12.
For more info on the class visit: Borderlands Bakery
Set includes: Coconut Drink- medium, Lisa's Sunglasses, and Flamingo Floaty- medium. 
Cutter dimensions*:
Coconut Drink: 3.5 in. wide x 3.38 in. tall
Flamingo Floaty: 3.5 in. wide x 3.25 in. tall
Lisa's Sunglasses: 4.5 in. wide x 1.75 in. tall
Photo Credit:
Summer cookie set decorated by Borderlands Bakery
*Cutter dimensions are rounded to the nearest 1/8th of an inch and may vary slightly depending on how the cutter is measured.