ProductContent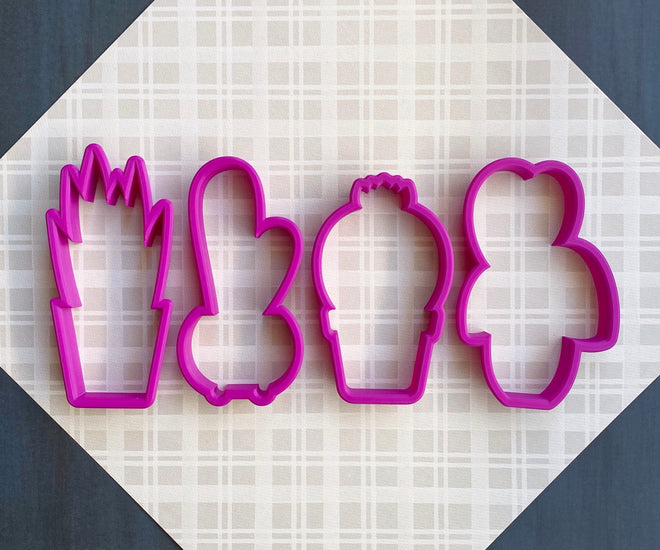 Borderlands Bakery Modern Houseplants
Borderlands Bakery Modern Houseplants
Product Description
Details, Size & Options
Use the discount code SAVE10 to save 10% on the set of 4.
Borderlands Bakery Modern Houseplants cutters are available individually, or as a set of 4.
These are the four modern house plant cutters Borderlands Bakery uses for her virtual Modern House Plant cookie decorating class. 
For more info on Borderlands class visit borderlandsbakery.com 
Cutter dimensions*:
Snake Plant: 4.5 in. tall by 2.38 in. wide
Twin Cactus: 4.75 in. tall by 2 in. wide
Round Cactus with Flower: 4 in. tall by 2.38 in. wide
Monstera: 4.25 in. tall by 2.63  in. wide
 *Cutter dimensions are rounded to the nearest 1/8th of an inch and may vary slightly depending on how the cutter is measured.