ProductContent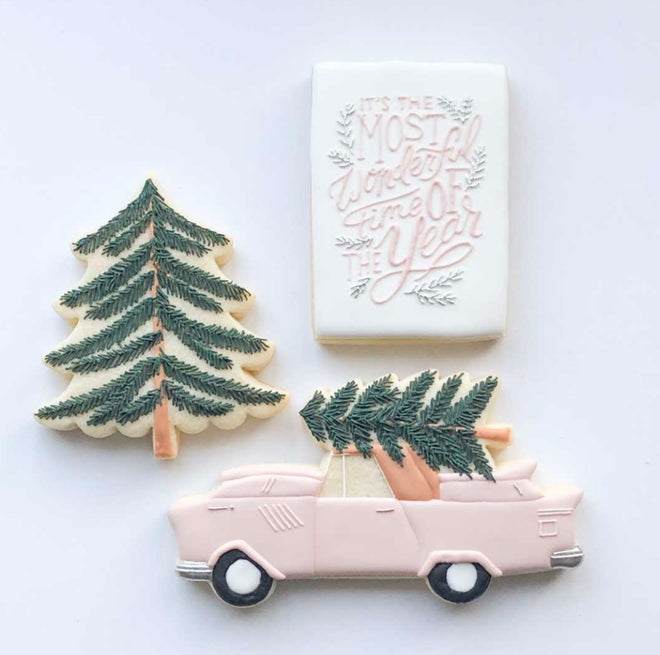 Vintage Car with Tree
Product Description
Details, Size & Options
Vintage Car with Tree cutter is available in two sizes.

Cutter dimensions*:
Mini: 2.75 in. wide x 1.5 in. tall
Regular: 5.25 in. wide x 2.75 in. tall

Photo Credit:
Vintage Car cookie set decorated by Suburban Bake Shop (Jacquelyn also used our Frilly Tree and Large Nesting Rectangle for this set.)
*Cutter dimensions are rounded to the nearest 1/8th of an inch and may vary slightly depending on how the cutter is measured. 

Classic Christmas
Just got this little cutie, reminds me so much of my grandpa. Can't wait to cut these for Christmas. I'm also so impressed with the quality, so durable!