ProductContent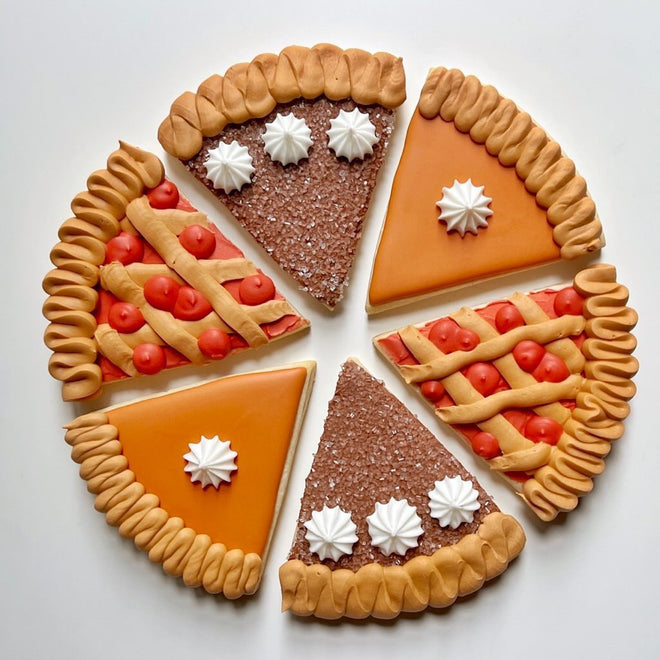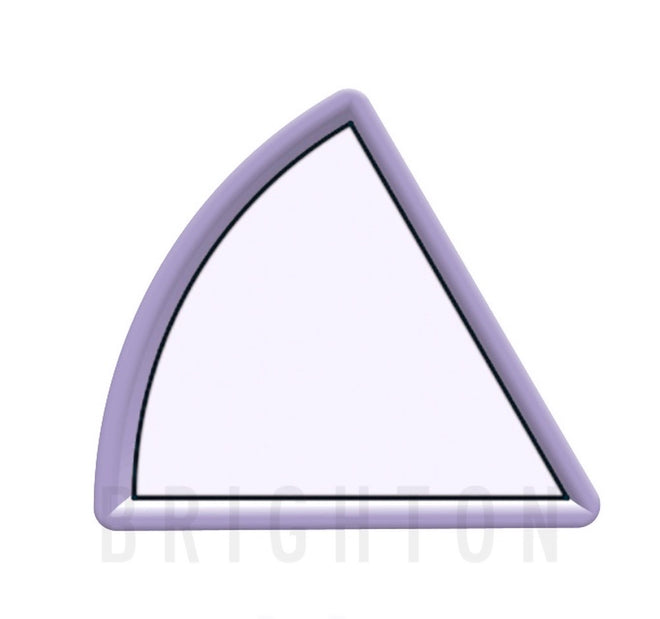 The Graceful Baker's 'Pie Pie Pie'
The Graceful Baker's 'Pie Pie Pie'
Product Description
Details, Size & Options
This is the 1/6 circle wedge cutter that Grace uses in her 'Pie Pie Pie' cookie decorating workshop.

Workshop sold separately. To purchase the workshop visit: 
Pie Pie Pie
Cutter dimensions*:
3.75 in. tall x 3.75 in. wide (creates a 7.5 inch wide pie.) 
For other sizes of this cutter please see: 1/6 Circle Wedge
Photo Credit:
Pie Pie Pie cookies decorated by The Graceful Baker
Pie Platter
These cutters were perfect and this platter was my best seller at my Thanksgiving show! I donated one for a raffle and it was one of the most wanted items! I would recommend these cutters to home and professional bakers. They are very well made!
Perfect!
The perfect pie slice at the perfect size. Sturdy cutter that will be used time and time again for other projects as well!