ProductContent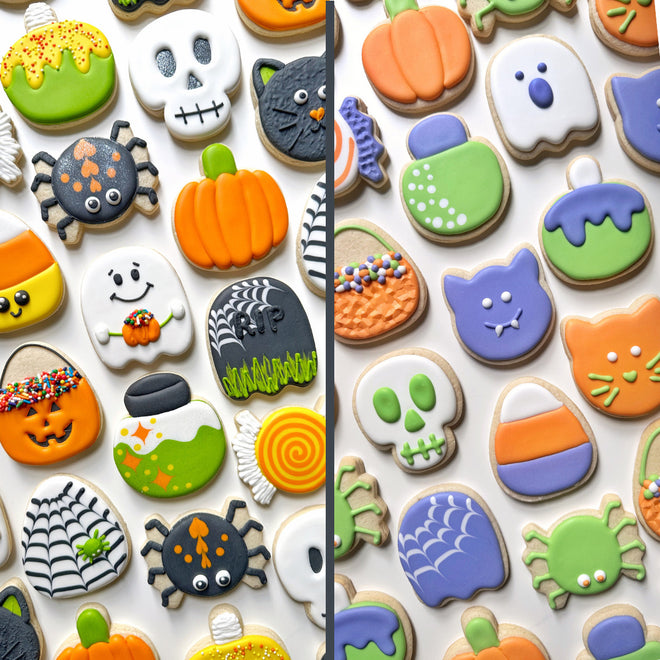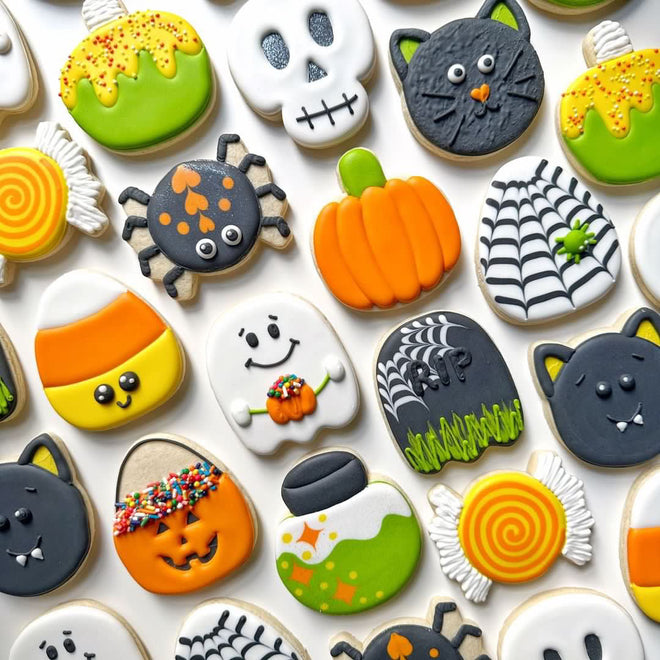 The Graceful Baker's Halloween 2023
The Graceful Baker's Halloween 2023
Product Description
Details, Size & Options
Use the discount code HALLOWEEN10 to save 10% on the set of 6.
These are the 6 cutter shapes that The Graceful Baker uses for both her "Sweet Beginner Halloween" and "Halloween Cuties" online workshops. The Graceful Baker's Halloween cookie cutters are available individually or as a set of 6. 
Workshops sold separately. 
To purchase the workshops visit: 
Sweet Beginner Halloween
Halloween Cuties
Cutter dimensions*:
Approx. 3 in. tall

Photo Credit:
Halloween cookies decorated by The Graceful Baker
*Cutter dimensions are rounded to the nearest 1/8th of an inch and may vary slightly depending on how the cutter is measured. 

Worked Perfectly
Fantastic cutters, they cut perfectly and they are easy to clean! Definitely will buy more sets!
So far so good!!
Super pleased so far with the quality of these cutters. Perfect, crisp, clean edges. Will update when I get them decorated!!!
Loved these cookie cutters! Anxious to receive my others to enjoy for the holidays!
I LOVE this set!
I took a class using these cookie cutters and LOVED them! I especially loved that I was able to use the upside down and get a totally different look that way! My grandkids loved them and want me to make them again for the "real Halloween".