ProductContent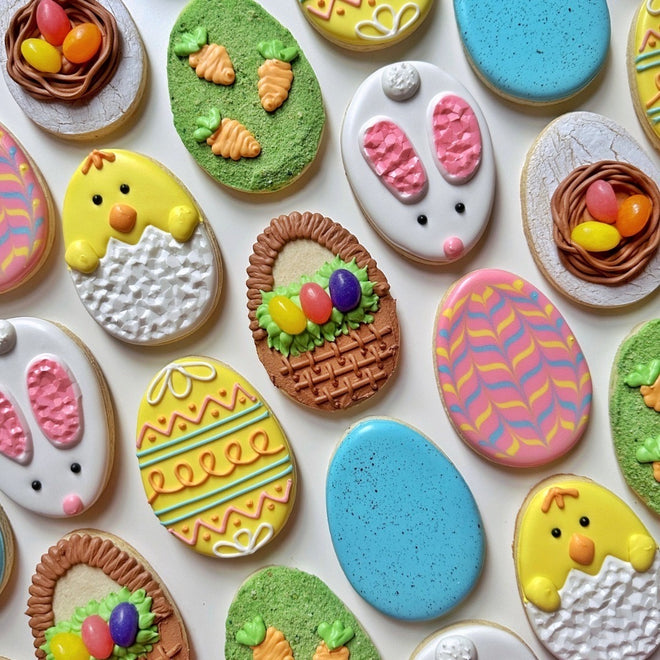 The Graceful Baker's 'Easter Egg'
The Graceful Baker's 'Easter Egg'
Product Description
Details, Size & Options
This is the Egg cutter that Grace uses in her 'Easter Egg' advanced beginner cookie decorating workshop.

Workshop sold separately. To purchase the workshop visit: 
https://dashing-pond-661.myflodesk.com

Cutter dimensions*:
Egg: 3.5 in. tall x 2.5 in. wide
Photo Credit:
Easter Egg cookies decorated by The Graceful Baker
So versatile!
This cutter is the perfect size and shape for creating the eggs in The Graceful Baker's video class. It provides a wonderful canvas for either a simple design or something with more detail.