ProductContent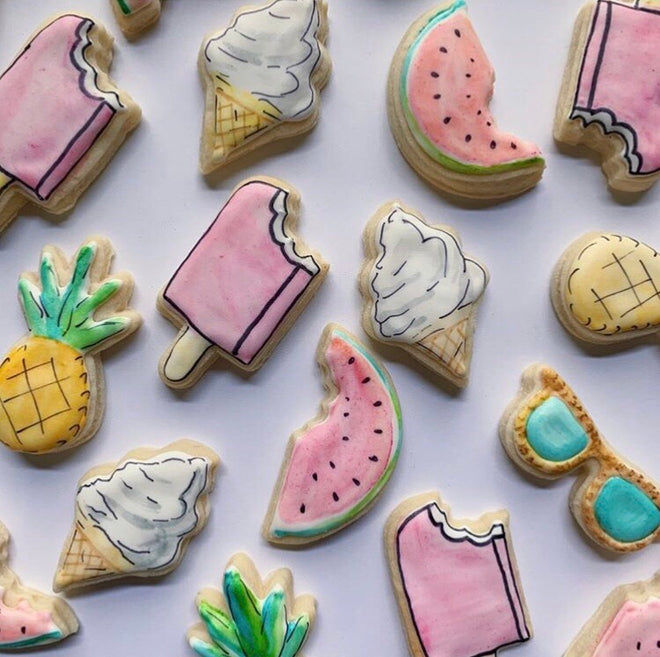 Summer Minis - Sweet Summer
Summer Minis - Sweet Summer
Product Description
Details, Size & Options
Use the discount code SAVE10 to save 10% on the set of 5.
Summer Minis- Sweet Summer cutters available individually, or as a set of 5.
Cutter dimensions*:
Ice Cream Cone: 2.5 in. tall x 1.5 in wide
Ice Pop:  2.63 in. tall x 1.24 in. wide
Pineapple: 2.5 in tall x 1.5 in. wide
Shades : 2.63 in. wide  x 1 in. tall
Watermelon:  2.5 in. tall x  1.25 in. wide


Photo Credit:
Summer Minis Set of 5 decorated by Tollie of Sweets and Soirées (Instagram @SweetsandSoriees) 

*Cutter dimensions are rounded to the nearest 1/8th of an inch and may vary slightly depending on how the cutter is measured.
Cutters are well made. Arrived just in time for summer! Great product.