ProductContent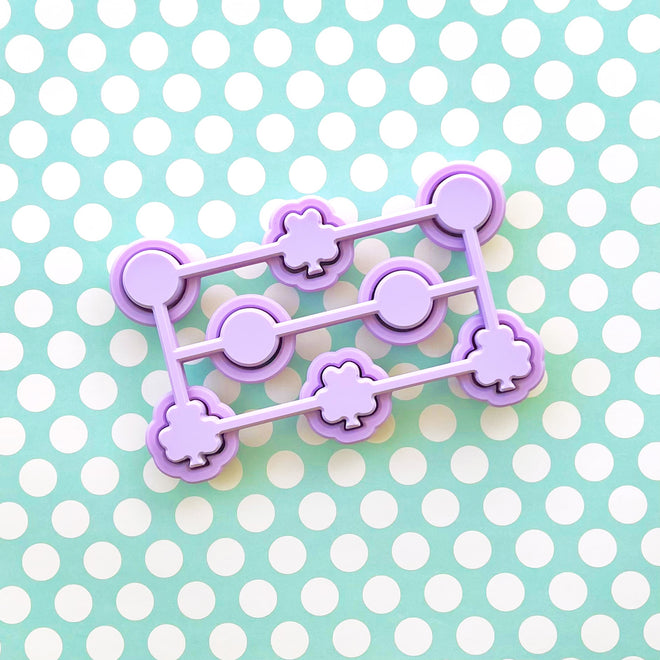 Tiny St Patricks Day Tic Tac Toe Multi-cutter and Popper
Tiny St Patricks Day Tic Tac Toe Multi-cutter and Popper
Product Description
Details, Size & Options
This Clover and Coin Multi-cutter cuts out four tiny clover shapes and four tiny coin shapes. Since the clovers and coins this cutter cuts out are tiny (and tiny shapes are prone to getting stuck in cookie cutters), our original Dough Popper is a handy tool we created to easily and cleanly push the cookies out of the cookie cutter. 
What's a popper? See our reels to see them in action:
https://www.instagram.com/reel/CYcmYj7MMoZ/
https://www.instagram.com/reel/CY8LgWrsDqg/
Sizes:
Clover and and Coin Multi-cutter is available in .88 inch "Tiny" size. Size listed is approximate size of the shapes that the cutter cuts. Our 
Large Scalloped Sqaure
works perfectly with these shapes for the Tic Tac Toe board.