ProductContent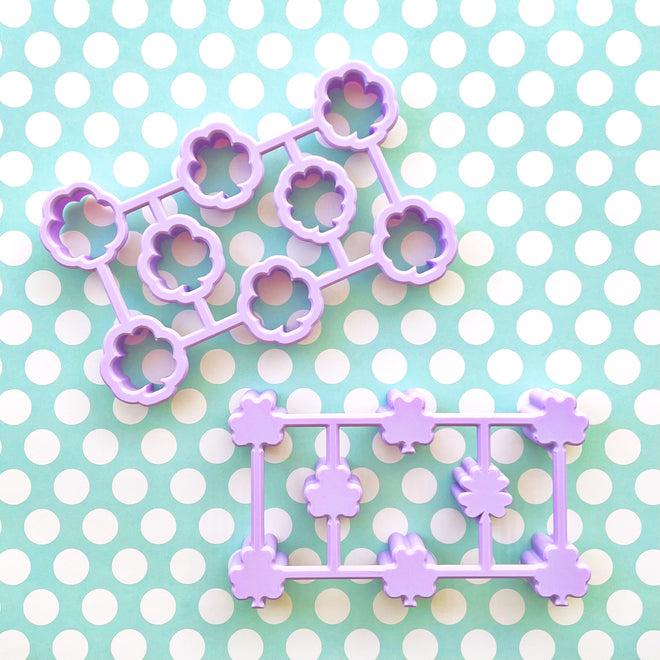 Tiny Shamrock and Clover Multi-cutter and Popper
Tiny Shamrock and Clover Multi-cutter and Popper
Product Description
Details, Size & Options
This Clover Multi-cutter cuts out eight tiny clover shapes (seven 3 leaf clovers and one 4 leaf clover). Since the clovers this cutter cuts out are tiny (and tiny shapes are prone to getting stuck in cookie cutters), our original Dough Popper is a handy tool we created to easily and cleanly push the cookies out of the cookie cutter. 
What's a popper? See our reels to see them in action:
https://www.instagram.com/reel/CYcmYj7MMoZ/
https://www.instagram.com/reel/CY8LgWrsDqg/
Clover Multi-cutter is available in .88 inch "Tiny" size. Size listed is approximate size of the shapes that the cutter cuts.