ProductContent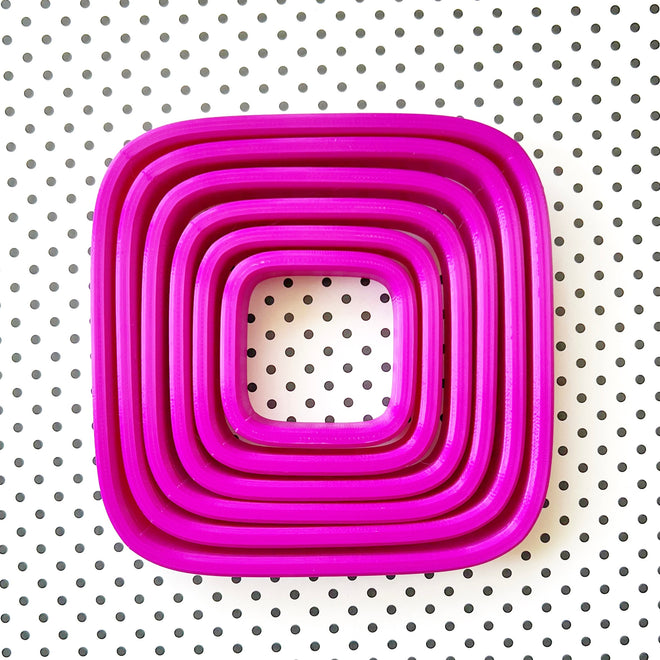 Nesting Squircle
Product Description
Details, Size & Options
Use the discount code BASIC10 to save 10% on the set of 6.
Nesting Squircle cutters are available individually or as a nesting set of 6.
Set of 6 includes the 1.5 in., 2 in., 2.5 in., 3 in., 3.5 in., and 4 in sizes. The additional 1.75 in. and 3.25 inch squircles are 'in between' sizes and are not included in the set of 6. 
Cutter dimensions*:
Itty Bitty: 1.5 in. wide x 1.5 in. tall
Extra Mini: 1.75 in. wide x 1.75 in. tall
Perfect Mini: 2 in. wide x 2 in. tall
Small: 2.5 in. wide x 2.5 in. tall
Medium: 3 in. wide x 3 in. tall
**Regular: 3.25 in. wide x 3.25 in. tall
Large: 3.5 in. wide x 3.5 in. tall
X-Large: 4 in. wide x 4 in. tall
**Designer recommended size: Regular (3.25 in.)