ProductContent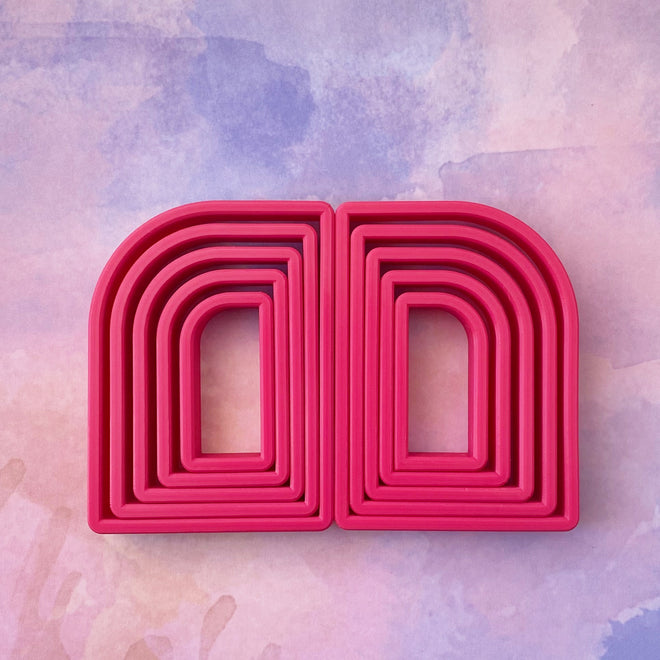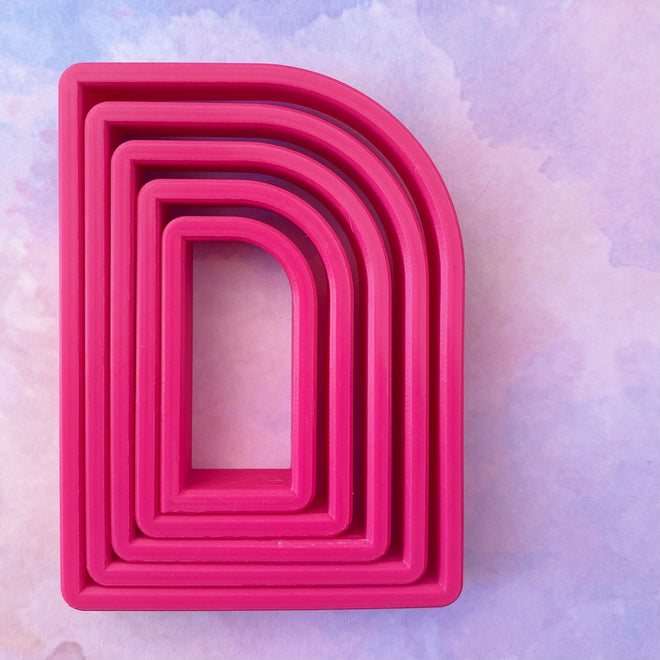 Side Arch
Product Description
Details, Size & Options
Use the discount code BASIC10 to save 10% on a set of 5 or 10.
Side Arch cutters are available individually, as a nesting set of 5, or as a set of 10. Set of 5 available as either left or right arch in all sizes. Set of 10 includes both right and left arches in all sizes.
Cutter dimensions:
Mini: 2 in. tall x 0.88 in. wide
Small: 2.5 in. tall x 1.38 in. wide
Medium: 3 in. tall x 1.88 in. wide
Regular: 3.5 in. tall x 2.38 in. wide
Large: 4 in. tall x 2.88 in. wide

Photo Credit:
Wlecome to 40 cookie by HEB Bakes.
*Cutter dimensions are rounded to the nearest 1/8th of an inch and may vary slightly depending on how the cutter is measured. 
Works with EVERY Set
These side arches are so versatile! They compliment every set I'm currently designing. I especially like using two different sizes for the right and left arch --- just so visually pleasing. Like all Brighton Cutters, these cut beautifully and wash up easily. New favorites of mine!