ProductContent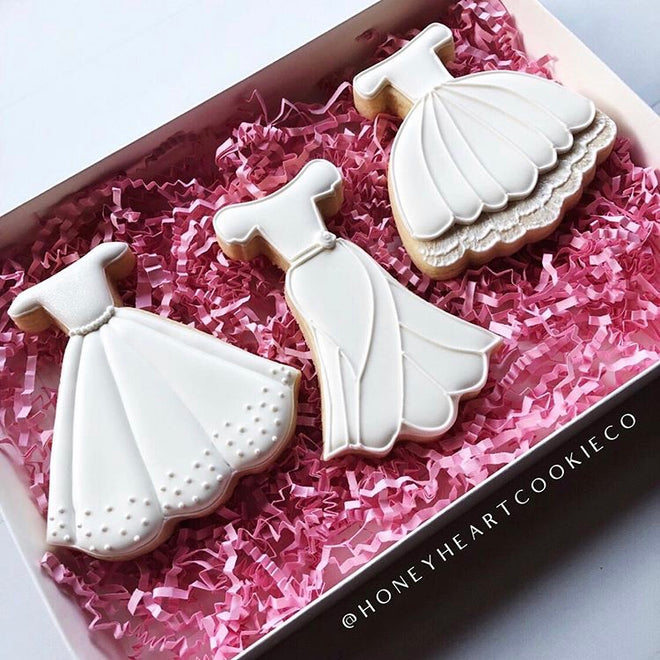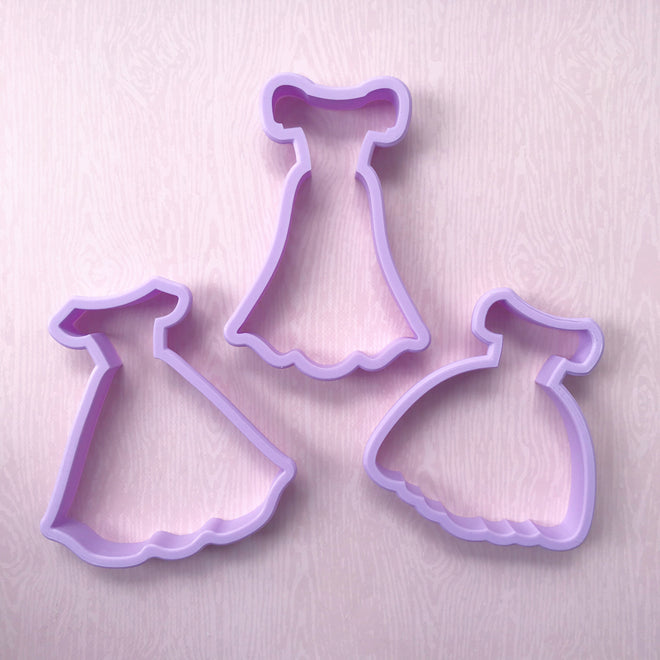 Princess Dress Set of 3
Product Description
Details, Size & Options
Princess Dress cutter is available as a set of 3.
Cutter dimensions*:
Princess Dress 1: 4 in. tall x 2.75  in. wide
Princess Dress 2: 3.75 in. tall x 3.5  in. wide
Princess Dress 2: 3.5 in. tall x 3.25  in. wide
Photo Credit:
White wedding dress set by Honey Heart Cookie Co 
*Cutter dimensions are rounded to the nearest 1/8th of an inch and may vary slightly depending on how the cutter is measured. 
Princess party
I absolutely love the quality of these cutters. The size was great as some other cutters I have are too small or very wide on the gown. My customer was so happy and said the dress matched perfectly for her theme.
Princess dress cutters
Very good quality cutters. Price was great to get all 3 cutters. Can't wait to use. Shipping time was decent, didn't take too long. Would definitely order from Brighton again!