ProductContent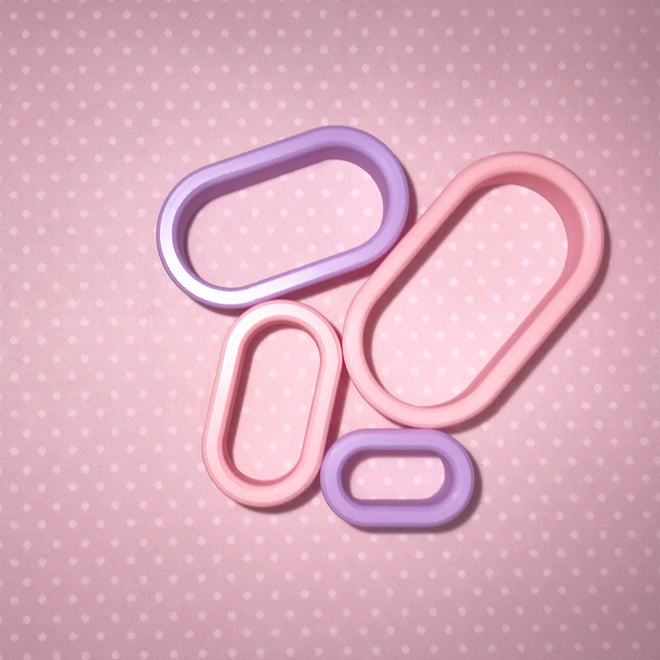 Pill
Product Description
Details, Size & Options
Pill cutter is available in 4 sizes.
Pill shape is also available as a multicutter. 
Rx cookie bag available for purchase from Miss Cookie Packaging 
Cutter dimensions*: Itty Bitty: 
1 in. wide x .5 inch tall.
Mini: 
1.5 in. wide x .75 in. tall
Small: 
2 in. wide x 1 in tall.
Large: 
2.5 in. wide x 1.25 in. tall  
Photo Credits:
Pill cookies in jar by
Kate Bakes Cookies
*Cutter dimensions are rounded to the nearest 1/8th of an inch and may vary slightly depending on how the cutter is measured.
Obsessed!!!
These are super fun, can't wait to make these. Bought multiple cutters and all of them are so durable, hands down my fav cutters!!