ProductContent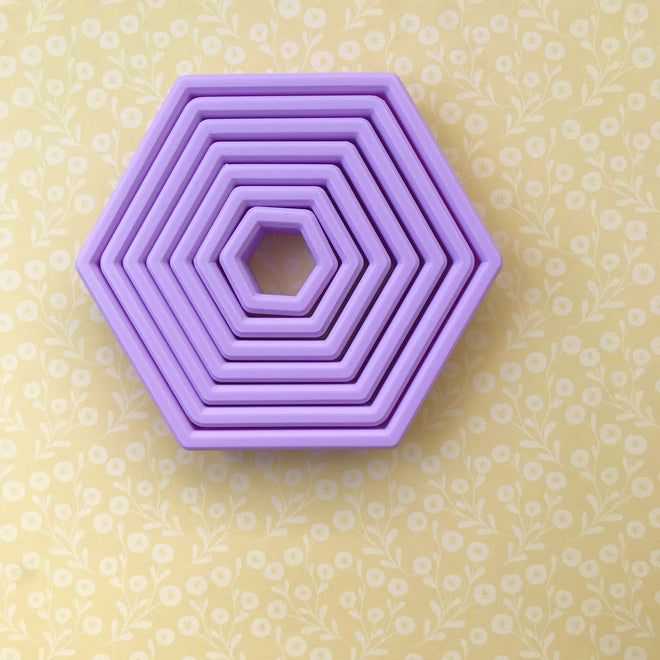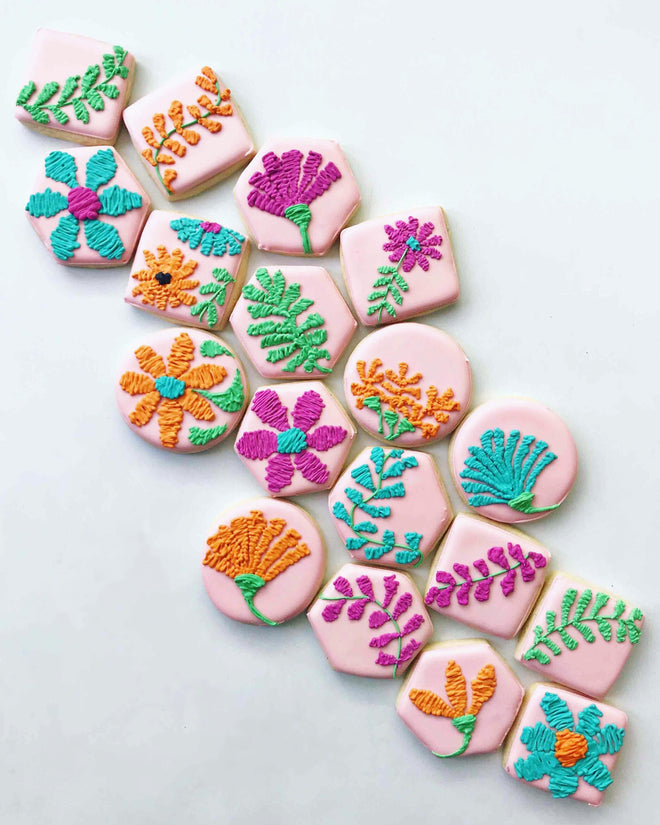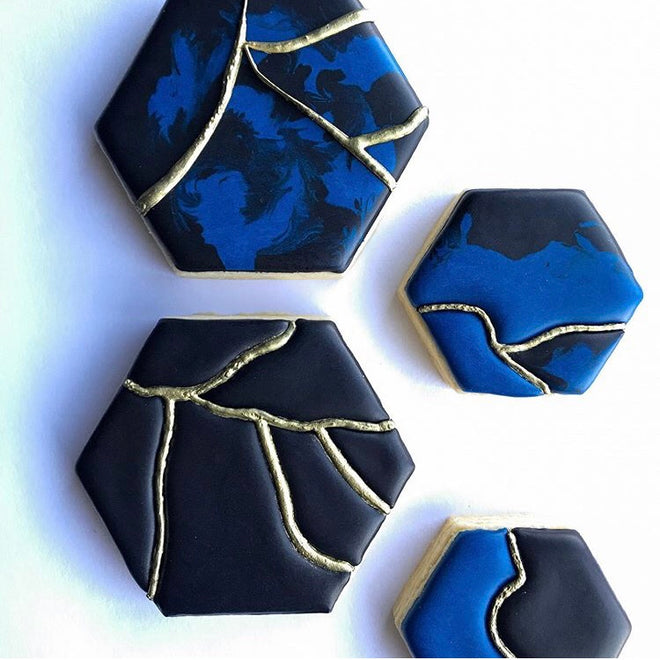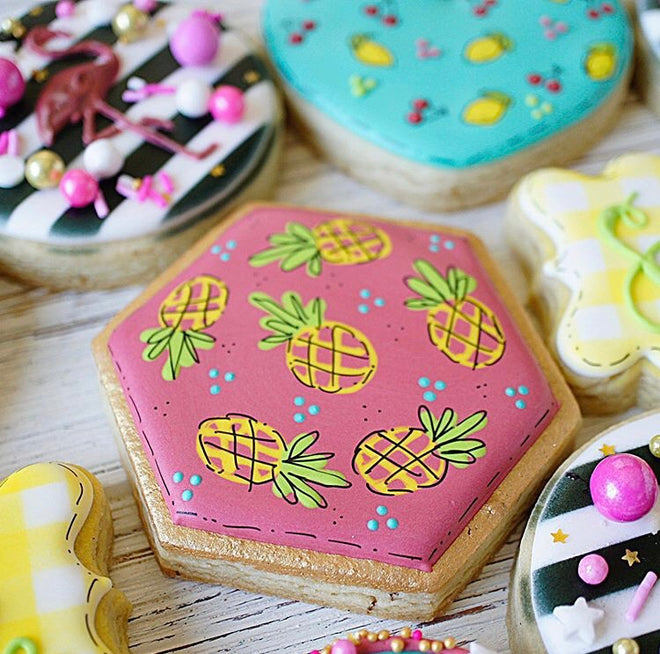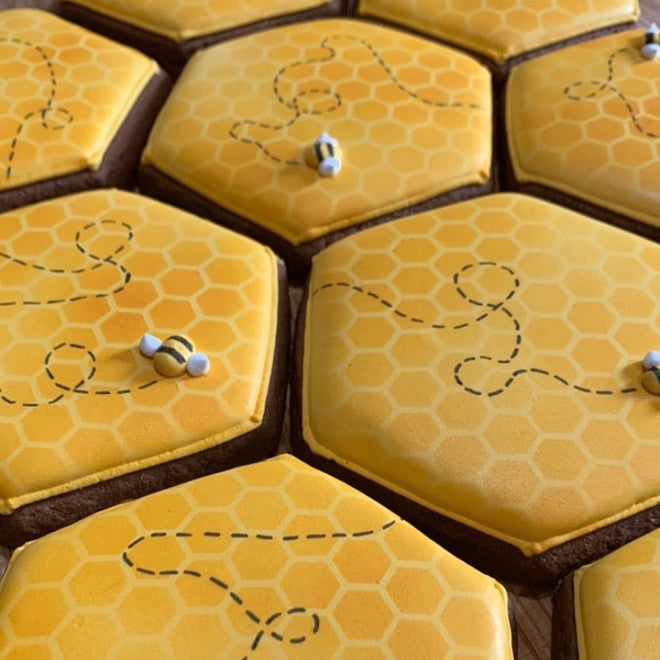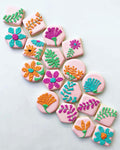 Nesting Hexagons
Product Description
Details, Size & Options
Use the discount code BASIC10 to save 10% on the set of 5 or 7.
Hexagon cutters available individually, or as a nesting set of 5 or 7. 
Set of 5 includes all sizes from Mini: 1.75 in - Large: 3.75 in.
Set of 7 includes all sizes from Tiny: .75 In. - Large: 3.75 in.
Cutter dimensions*: 
(Sizes measure the widest dimension in inches)
Tiny:
.75 in. wide
Extra Mini: 1.25 in. wide
Mini: 1.75 in. wide
Small: 2.25 in. wide
Medium: 2.75 in. wide
Regular: 3.25 in. wide
Large: 3.75 in. wide
Photo Credit:
Floral embroidery hexagons by Baked on Brighton.
Monochromatic hexagons by Arlos Cookies .
Blue black and gold hexagons by Little Big Bakery.
Pineapple hexagon by Borderlands Bakery.
New Years set by Candis Cookies. 
Honeycomb Bee cookies by Sweet Eva's Cookies .
Sun and Wave mosaic cookies by Jungle Bakes.
Wedding peach cookies by Simply Blossom. 
Black Lives Matter cookies by Kinky Culture Cookie Co. (Elongated hexagon cutter was also used to make this set).
Hexagon snowflake by The Semisweet Ginger.