ProductContent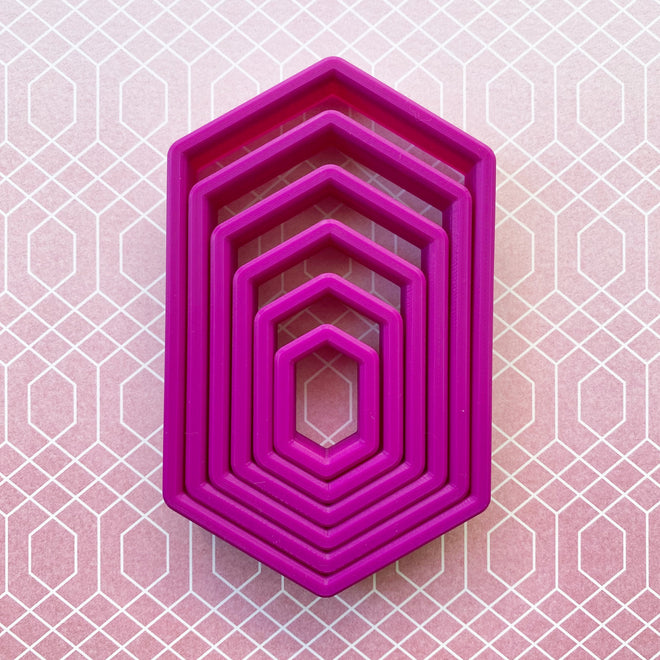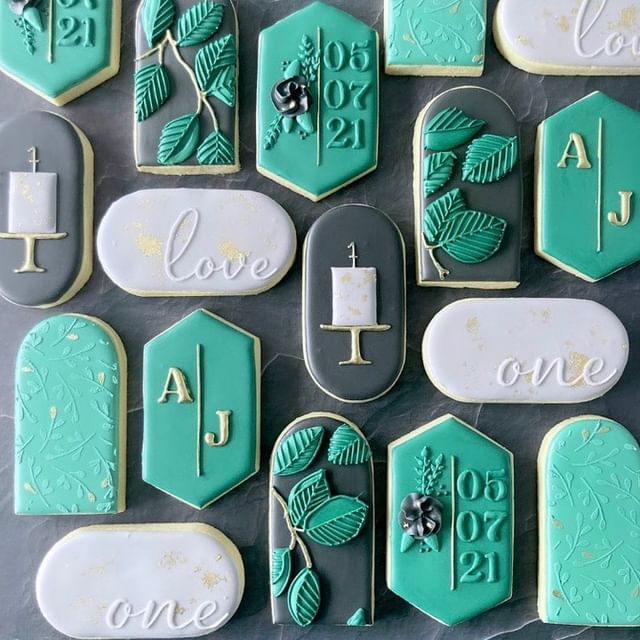 Nesting Elongated Hexagons
Nesting Elongated Hexagons
Product Description
Details, Size & Options
Use the discount code BASIC10 to save 10% on the set of 6.
Elongated Hexagon cutter is available individually or as a set of 6.
Cutter dimensions*:
Itty Bitty: 1.13 in. tall x .63 in. wide 
Mini: 1.88 in. tall x 1 in. wide 
Small: 2.63 in. tall x 1.5 in. wide 
Medium: 3.5 in. tall x 2 in. wide
Regular: 4.13 in. 2.4 in. wide 
Large: 4.88 in. tall x 2.88 inches wide 
Photo Credits:
Green hexagon cookies by Cookies to Crumbs.
Hexagon with candles cookie by The_Blended_Bakery.
Lemon hexagon cookie by Baked by Dave.
Fall hexagons cookie by Decadent Dough.
Honeycomb cookie by River & Birch Custom Cookies.
Cool mom cookie by Kate Bakes Cookies.
Black Lives Matter cookies by Kinky Culture Cookie Co. (Hexagon cutter was also used to make this set).
Blue hexagon with pattern by Arlos Cookies.

*Cutter dimensions are rounded to the nearest 1/8th of an inch and may vary slightly depending on how the cutter is measured.
Another set great cutter
Love this cutter. Definitely will be one of those timeless shapes.
Do yourself a favor and get this shape as part of your collection.
And in different sizes at least the large and small.