ProductContent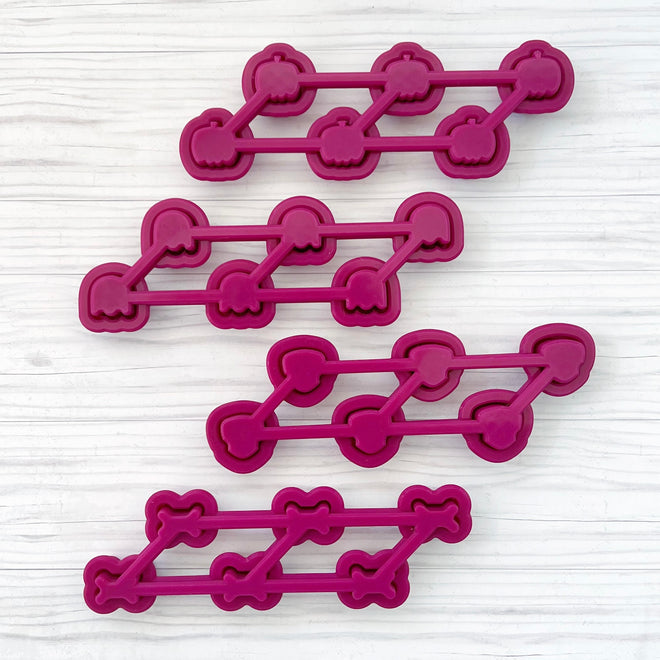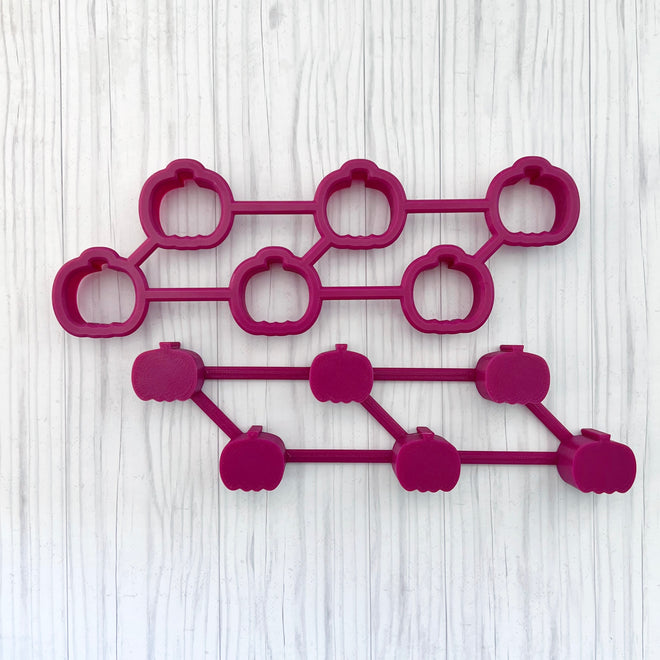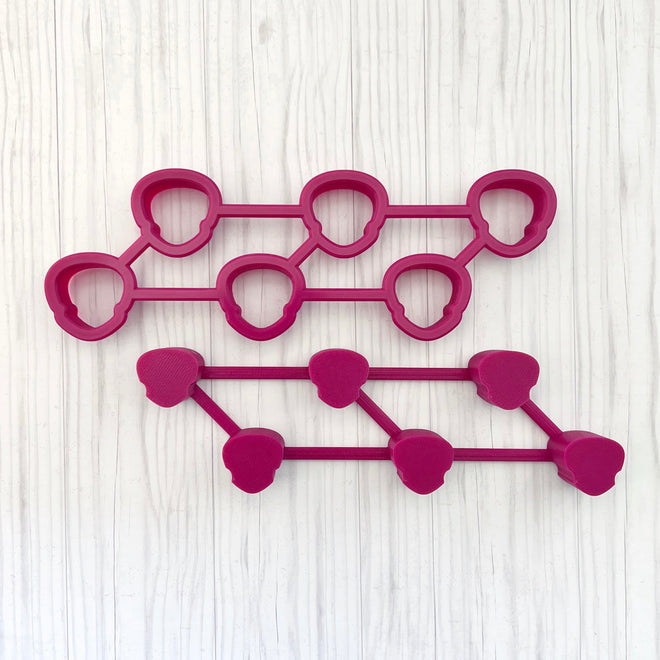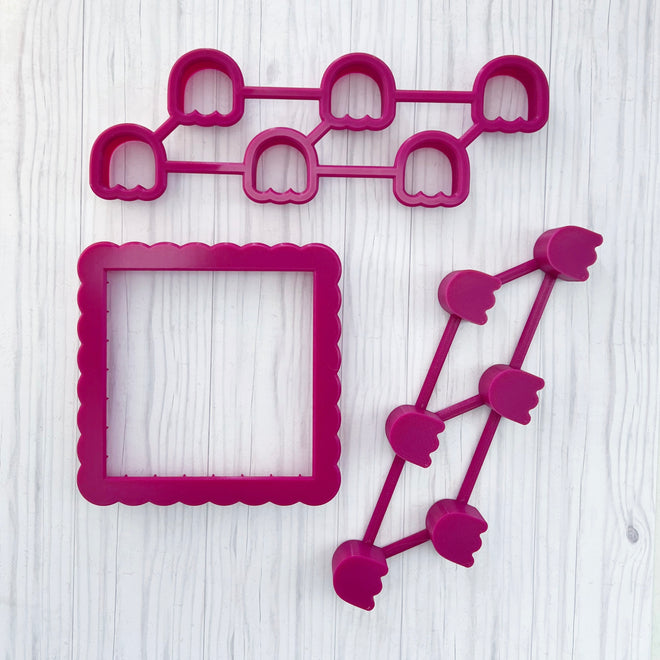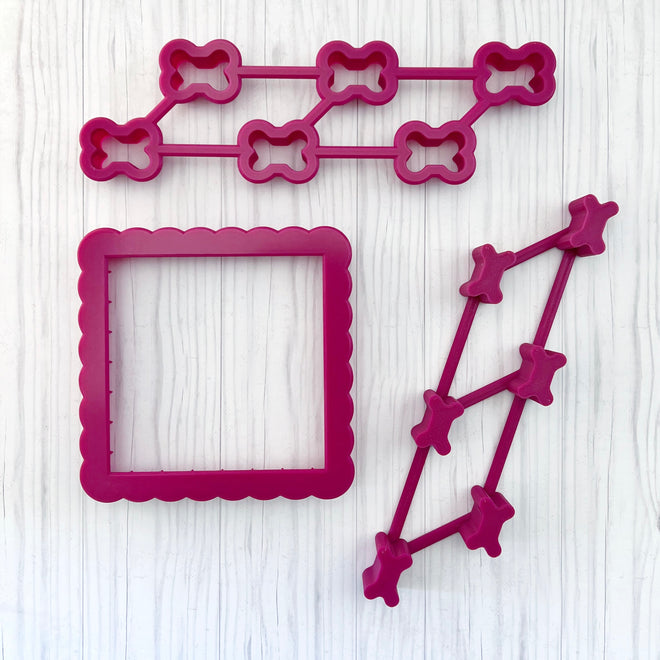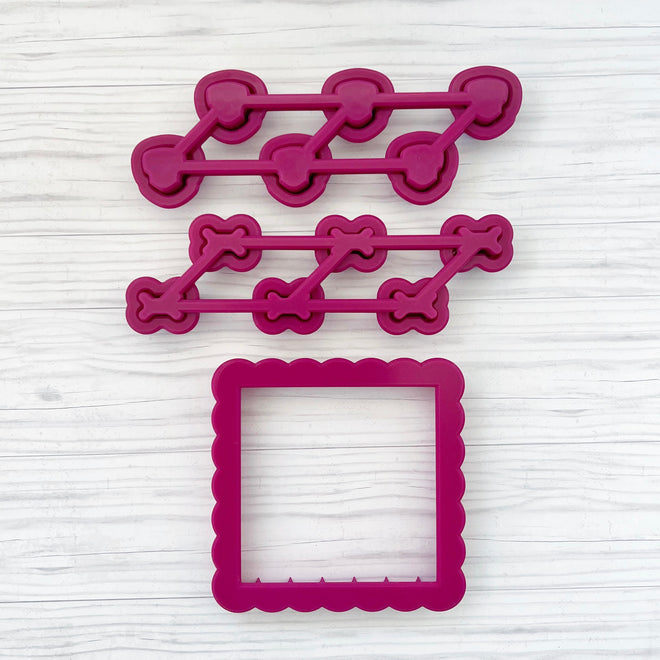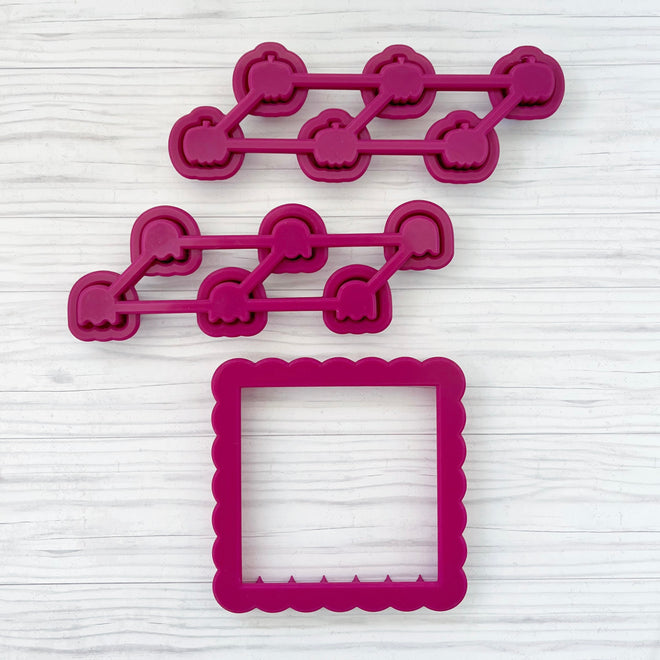 Tiny Halloween Multi-Cutter and Dough Poppers (Tic Tac Toe cutters)
Tiny Halloween Multi-Cutter and Dough Poppers (Tic Tac Toe cutters)
Product Description
Details, Size & Options
These Halloween multi-cutters cuts out six tiny Halloween shapes (each multi-cutter cuts out 6 of the same shapes). Choose from a Pumpkin, a Skull, a Bone or a Ghost. Mix and match two multi-cutters to make a Tic Tac Toe set!
Since the shapes this cutter cuts out are tiny (and tiny shapes are prone to getting stuck in cookie cutters), our original Dough Popper is a handy tool we created to easily and cleanly push the cookies out of the cookie cutter. 
What's a popper? See our reels to see them in action:
https://www.instagram.com/reel/CYcmYj7MMoZ/
https://www.instagram.com/reel/CY8LgWrsDqg/
Sizes:
Halloween multi-cutters are available in 2 sizes: a .75 inch "Extra Tiny" size and a 1 inch "Tiny" size. Size listed is approximate size of the shapes the cutter cuts.  
If you using these to make Tic Tac Toe Cookies we recommend the 4 inch Large Scalloped Square as a board for the 1 inch Tiny shapes, and the 3.5 inch Regular Scalloped Square as a board for the Extra Tiny .75 inch shapes. If choose the option with the scalloped square we will include the appropriately sized one. 
Photo Credits:
Cookies by The Pastry Steph.

*Cutter dimensions are rounded to the nearest 1/8th of an inch and may vary slightly depending on how the cutter is measured. 

Cute cookie idea
Who doesn't love tic tac toe. Now u can eat it when u win?! YES! The cutter and poppers are thick and amazing quality.