ProductContent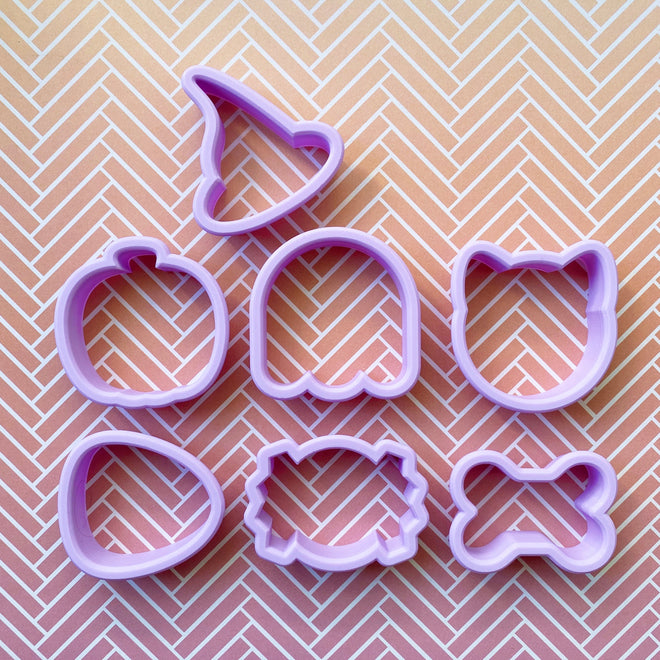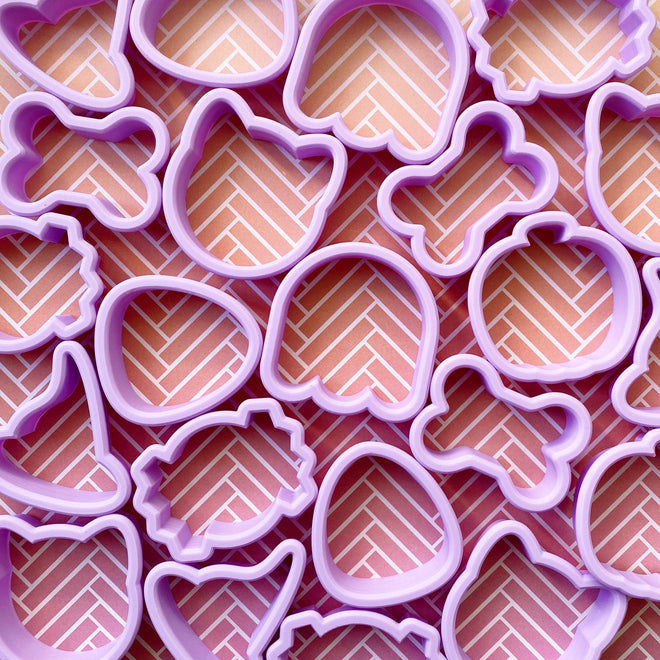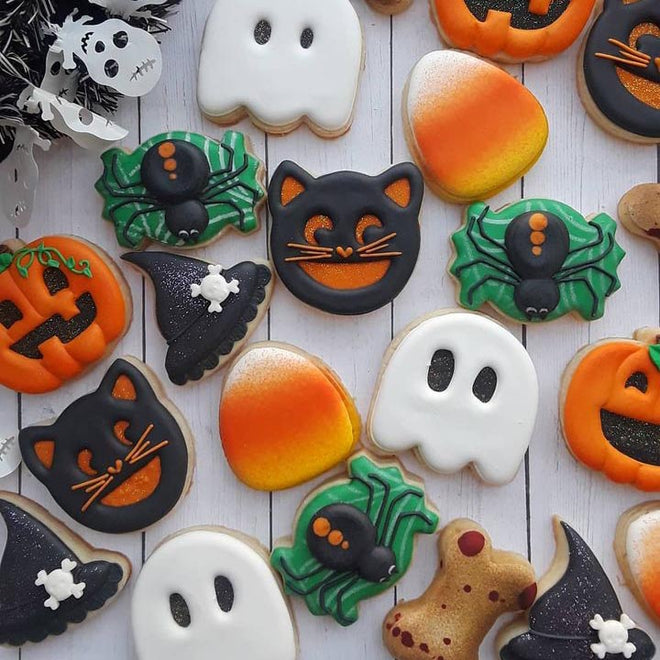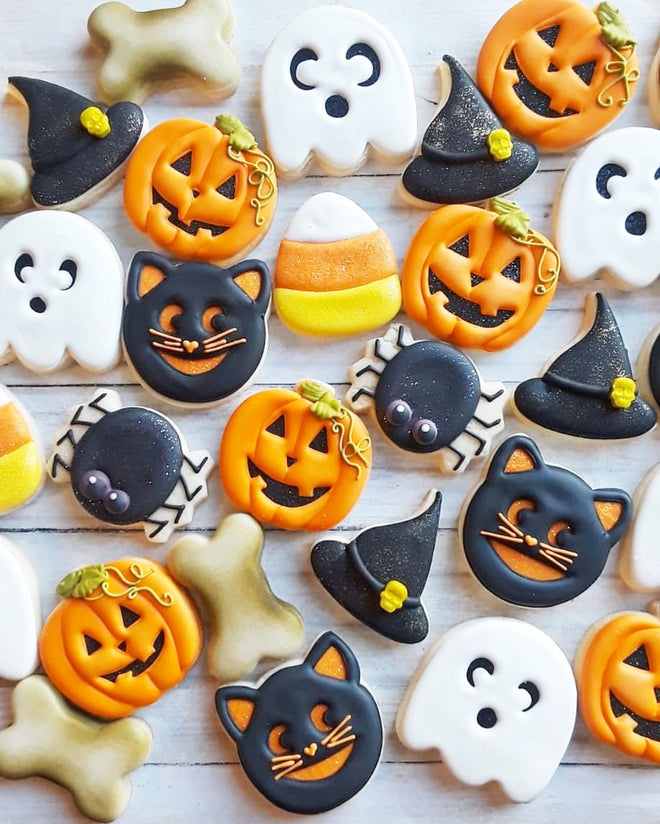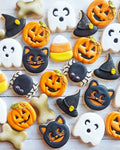 Halloween Minis
Product Description
Details, Size & Options
Use the discount code HALLOWEEN10 to save 10% on the set of 7. 
Halloween Minis cutters available individually, or as a set of 7
Cutter dimensions*: 
Bone: 2 in. wide x 1.5 in. tall
Spider: 2.25 in. tall x 2.25 in. wide
Witch Hat: 2.13 in. tall x 2 in. wide
Candy Corn: 2 in. wide x 1.63 tall
Cat Head 2 in. tall x 2 in. wide
Pumpkin: 2 in. wide x 1.5 in. tall 
Ghost: 2 in. tall x 2 in. wide
Photo Credit:
Two sets of orange and black halloween Mini cookies by Cookie Journey
Pastel color cookies on spider web by Lucky Cookie Studio (They also used the Skull/Potion cutter from the Shape Shifter Halloween set).
Please note: the bone in this set is the same bone as my mini dog bone, and the pumpkin is the same as the mini pumpkin from my set of 6 pumpkins. The witch hat is also available in other sizes (see witch hat.) The mini spider can also be used for a piece of candy in a wrapper or a bat.

*Cutter dimensions are rounded to the nearest 1/8th of an inch and may vary slightly depending on how the cutter is measured.
Love these cookie cutters!
Cutest little cutters and they cut so perfectly! My first time using this brand after recommendations - already ordered more!
Highly recommend! Also - fast shipping! I did have a question and emailed and my response was very fast!
Great customer service! I will be back for more - thank you!!!
Great cutters!
This is a great set of cutters from the designs to durability 10/10.