ProductContent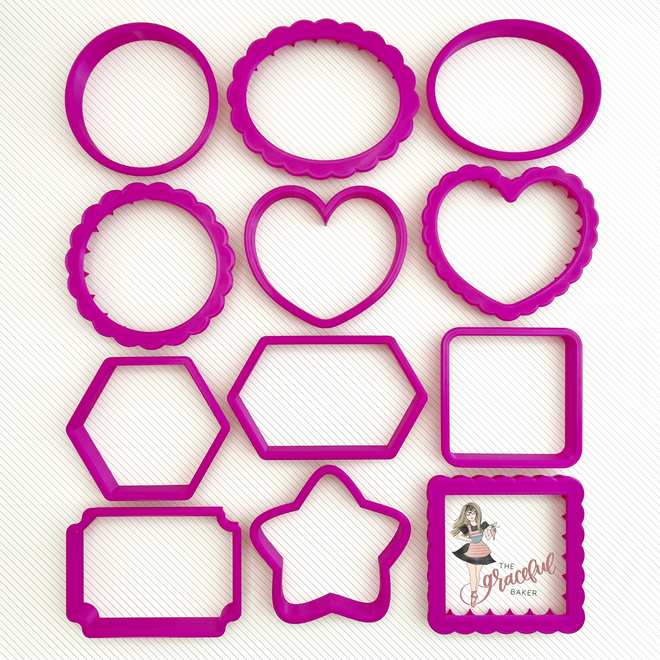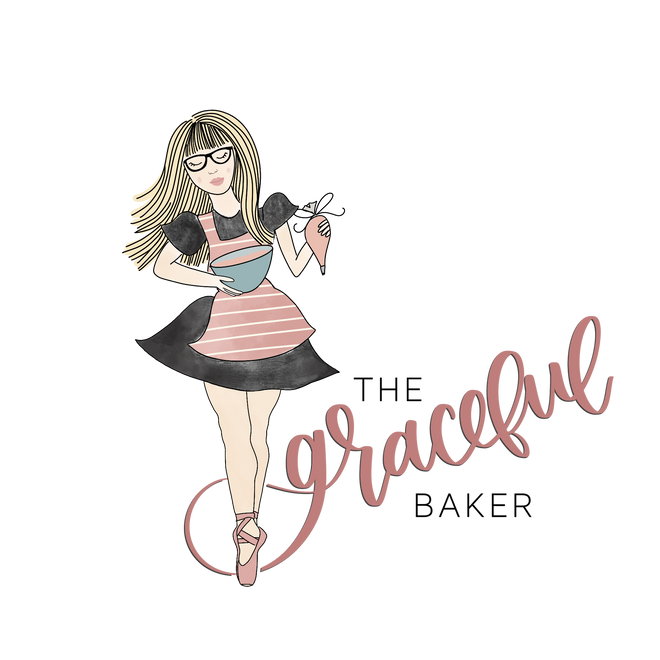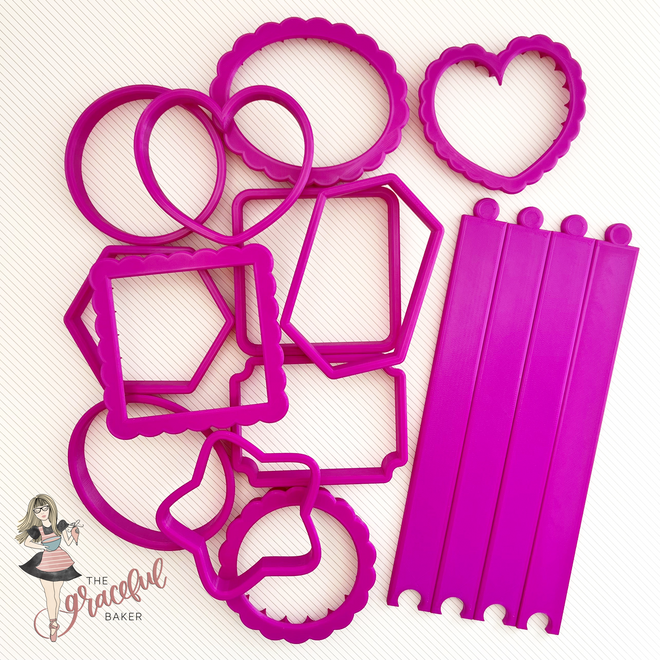 The Graceful Baker – Beginner's Bundle
The Graceful Baker – Beginner's Bundle
Product Description
Details, Size & Options
Save 10% on the set of 12 or the full bundle with the code SAVE10. 
The Graceful Baker – Beginner's Bundle cutters are available individually, as a set of 12 cutters, or as a full bundle of 12 cutters and 4 dough sticks. Grace of The Graceful Baker has curated this cutter bundle to include all of her favorite basic shapes and sizes. This set is perfect for the beginning cookie decorator who doesn't have a lot of cutters yet! (This set makes a great gift!)
Cutter designs and dimensions*:
Charming Heart (Regular): 3.25 in. wide 
Chubby Star (Regular): 3.25 in. wide
Circle: 3 in. wide
Elongated Hexagon (Regular): 4.13 in. wide x 2.2 in. tall
Hexagon: 3.25 in. wide
Notched Rectangle (Regular): 2.5 in. wide x 3.5 in. tall 
Oval (Medium): 2.75 in. wide x 3.5 in. tall 
Rounded Square: 2.75 in. wide
Scalloped Charming Heart (Medium): 3.63 in. wide
Scalloped Circle (Regular): 3.42 in. wide
Scalloped Oval (Medium): 4 in tall. x 3.25 in. wide
Scalloped Square (Medium):  3.2 in. wide 
5/16 Interlocking Dough Stick (Set of 4): 5.16 in. tall
Cookie Cutters are 3D printed in PLA plastic and are NOT dishwasher safe. Hand wash in cool water only.
*Cutter dimensions are rounded to the nearest 1/8th of an inch and may vary slightly depending on how the cutter is measured.