ProductContent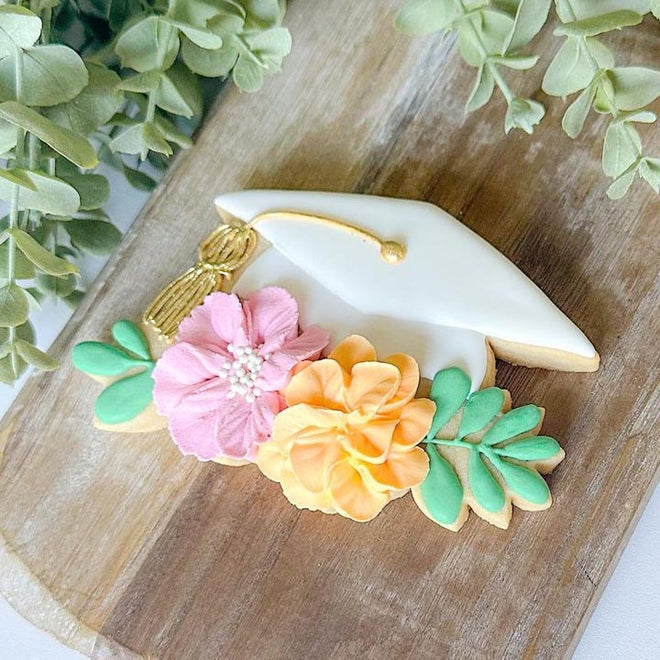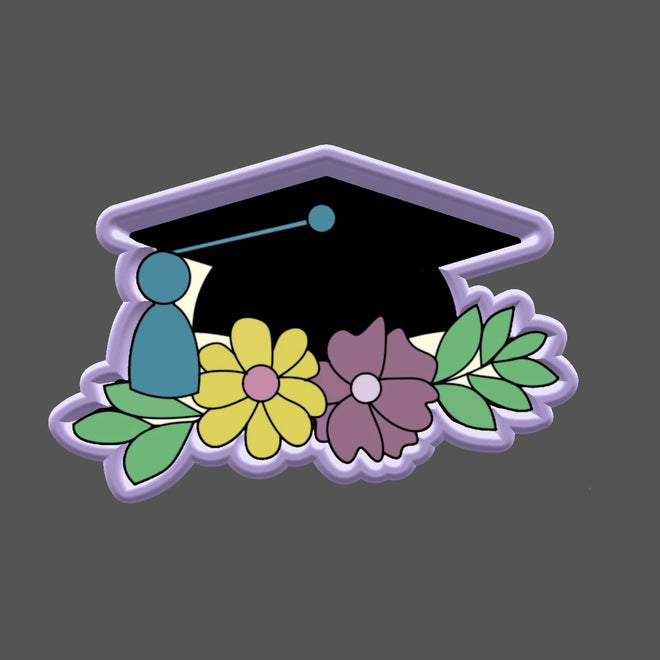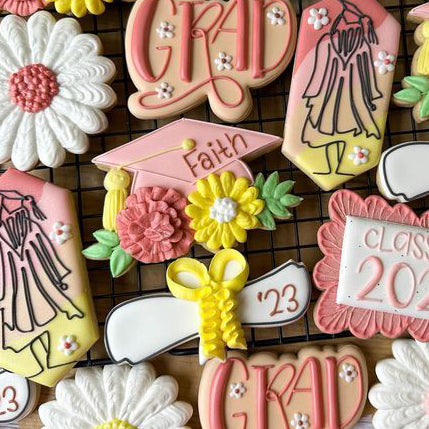 Floral Grad Cap
Product Description
Details, Size & Options
Floral Grad Cap cutter is available in 2 sizes.

Cutter dimensions*:
Regular: 4.5 in. wide x 3 in. tall
Large: 4.75 in. wide x 3.13 in. tall

Photo Credit:
Grad Cap cookies by Dianne Kim 
White grad cap by The Squared Palette
Pink Faith grad cap by Weirdough Cookie Co, 
Red grad cap with pink and white flowers by Toadily Baked

*Cutter dimensions are rounded to the nearest 1/8th of an inch and may vary slightly depending on how the cutter is measured.