ProductContent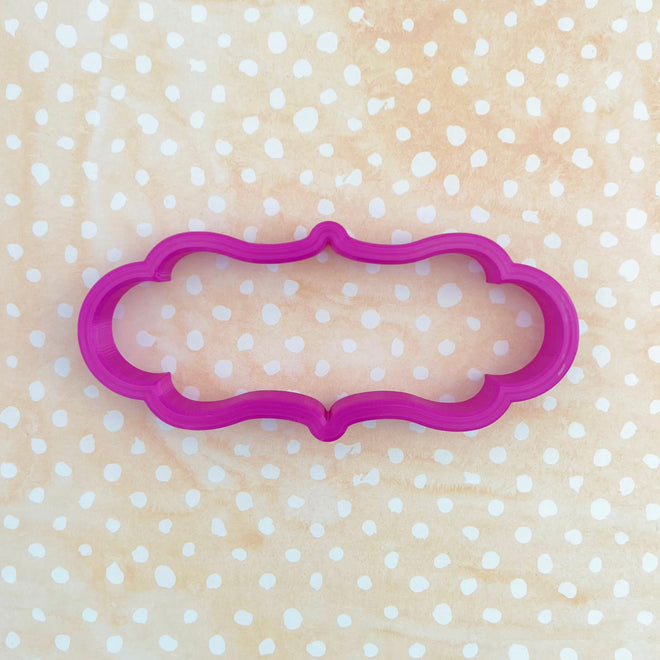 Elongated Fancy Plaque
Product Description
Details, Size & Options
Elongated Fancy Plaque is available individually, or as a set of 3. Set of 3 includes all sizes.
Cutter dimensions:
Medium: 4 in. x 1.5  in.
Regular: 4.5 in. x 1.75 in.
Large: 5 in. x 2 in.
Cookie Cutters are 3D printed in PLA plastic and are NOT dishwasher safe. Hand wash in cool water only.