ProductContent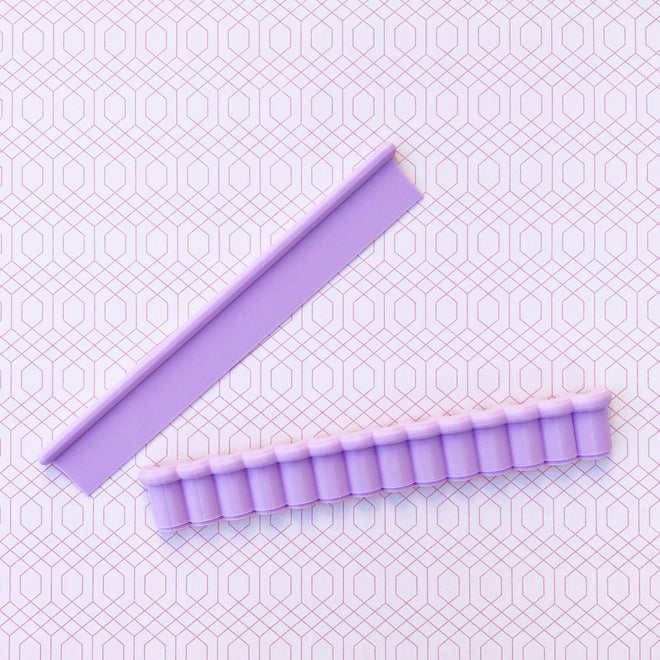 Cookie Slicer
Product Description
Details, Size & Options
Use the discount code SAVE10 to save 10% on the set of 2.
The Brighton Cookie Slicer measures 7 inches long and 1 inch high with a double wall for strength, a wide curved comfort handle, and a sharp graduated cutting edge. Use the smooth side to cut your cookies (the graduated side should be on the outside.)

Available with a straight edge, scalloped edge, or as a set of 2.
Cutter designs and dimensions*:
Straight: 1 in. tall x 7 in. long
Scalloped: 1 in. tall x 7 in. long
Have a request for a cookie slicer edge? Email amanda@brightoncutters.com and we can make it!
*Cutter dimensions are rounded to the nearest 1/8th of an inch and may vary sightly depending on how the cutter is measured.