ProductContent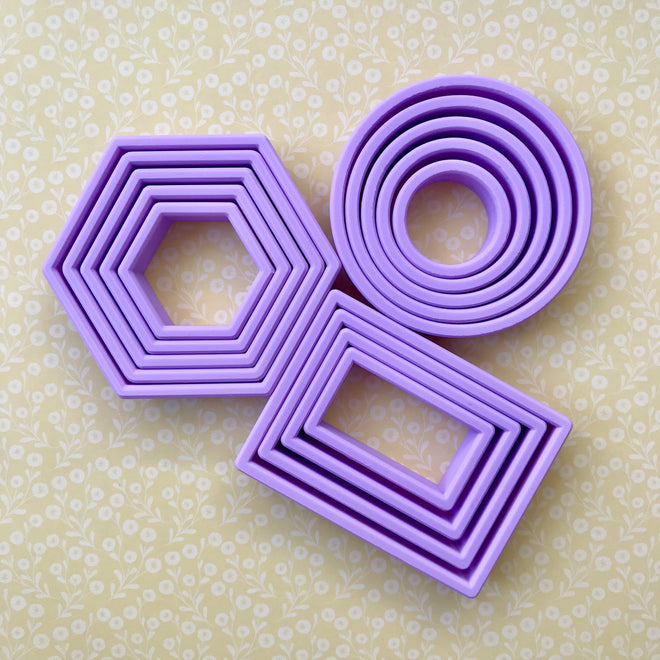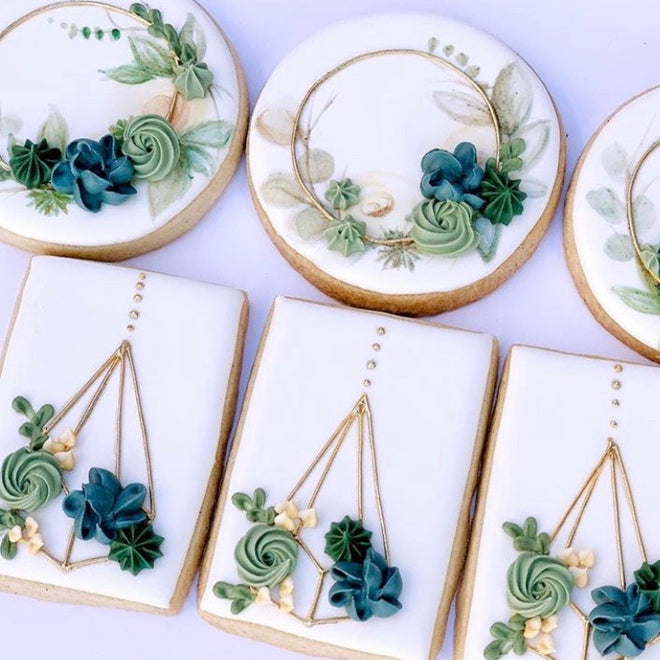 Brighton Basics Set of 14
Brighton Basics Set of 14
Product Description
Details, Size & Options
Use the discount code BASIC10 to save 10% on the set of 14.
Set Includes: 5 nesting hexagons, 5 nesting circles and 4 nesting rectangles. 
Cutter dimensions:
Hexagons: 3.75 in, 3.25 in, 2.75 in, 2.25 in, 1.75 in
Circles: 3.25 in, 2.75 in, 2.25 in, 1.75 in, 1.25 in
Rectangles: 3.5 in x 2.5 in, 3 in x 2 in, 2.5 in x 1.5 in, 2 in x 1 in
Photo Credit:
Rectangle and circle cookies decorated by
Tiers and Flowers 
High quality cutters
This set of cutters is a must for any cookier. In practically every set I decorate, I use one of these shapes. Brighton Cutters has high quality cutters which I love usng.