ProductContent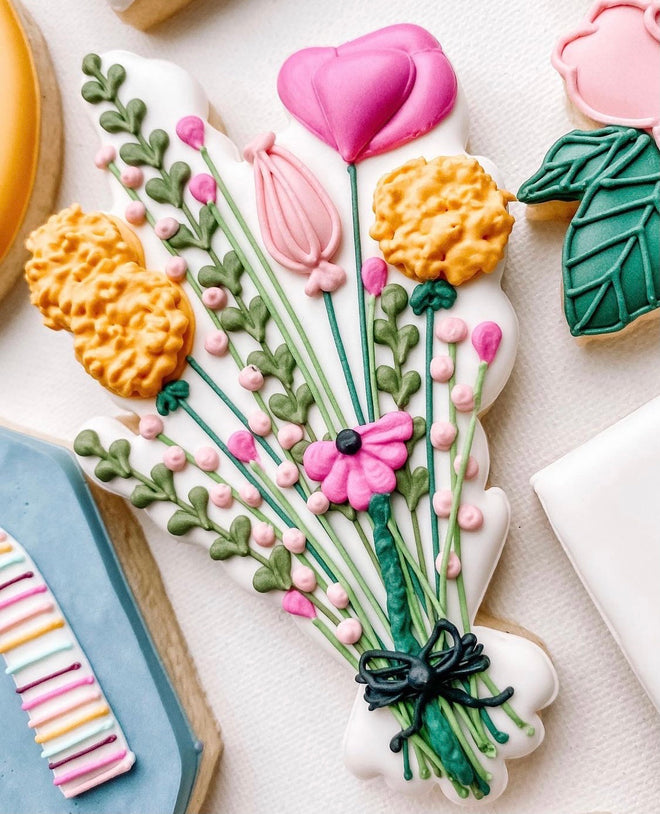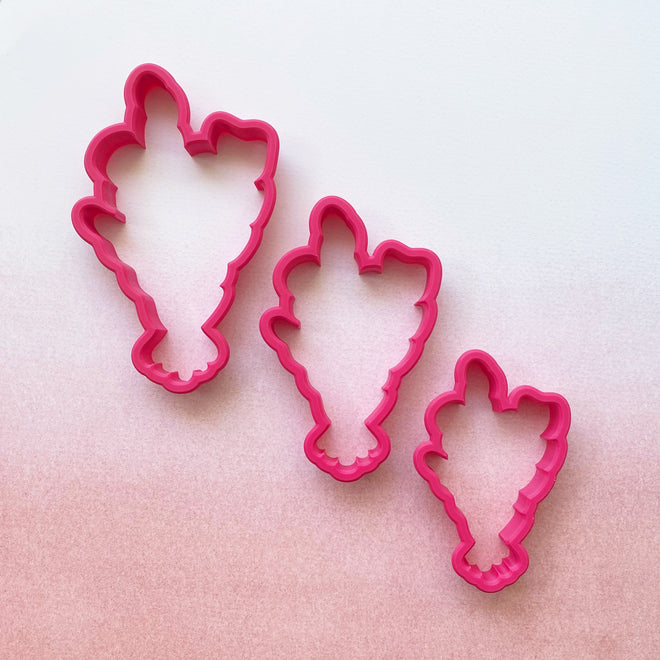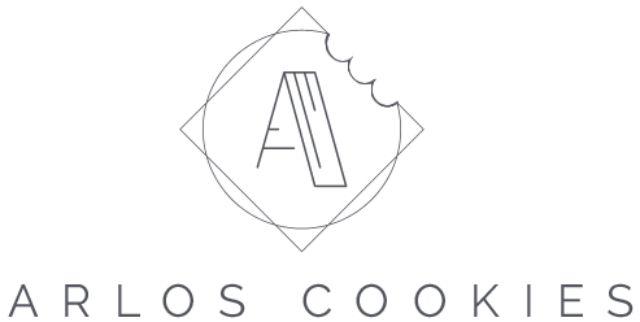 Arlo's Cookies Bouquet
Product Description
Details, Size & Options
Bouquet cutter available in 4 sizes. Set designed for Luna's "You're so Foxy" workshop. Luna uses the regular size cutter in her workshop.
Cutter dimensions*:
Small: 3.5 in. tall x 2.25 in. wide
Regular: 4.25 in. tall x 2.75 in. wide
Large: 4.63 in. tall x 3 in. wide
Extra Large: 5 in. tall x 3.25 in. wide
Bouquet cutter based on original design by Arlo's Cookies.
Photo Credit:
Bouquet with purple flowers by
Sift and Swirl
Watercolor bouquet with orange tie by 
Jack and Briar Cookie Co
.
Bouquet next to floral egg by 
Caseys Cookies and Cakes
Pink and yellow flowers with black tie by 
Sarah Michelle Cookies
Bouquet only with light pink and orange flowers by 
Arlo's Cookies
Bouquets in paper on baking sheet by Baker Baker Cookies 
Champagne bottle with bouquet by Clarkst Cookies
*Cutter dimensions are rounded to the nearest 1/8th of an inch and may vary slightly depending on how the cutter is measured. 
Great cutter!
Love the shape and ability to personalize with different flowers. Great quality and really appreciate that is made with PLA.
Versatile Cutter
I had the opportunity to use this design in a class at CookieCon Ohio and absolutely fell in love with it! So, I had to buy one for myself. I have not had the chance to use it in my hobby home-baking business yet. However, there are so many ways and ideas that it can be used and it has endless decorating possibilities no matter the season or event.
This is the best bouquet cutter I've found!
So many options
Love this cutter! So many ways to personalize it for any event.