ProductContent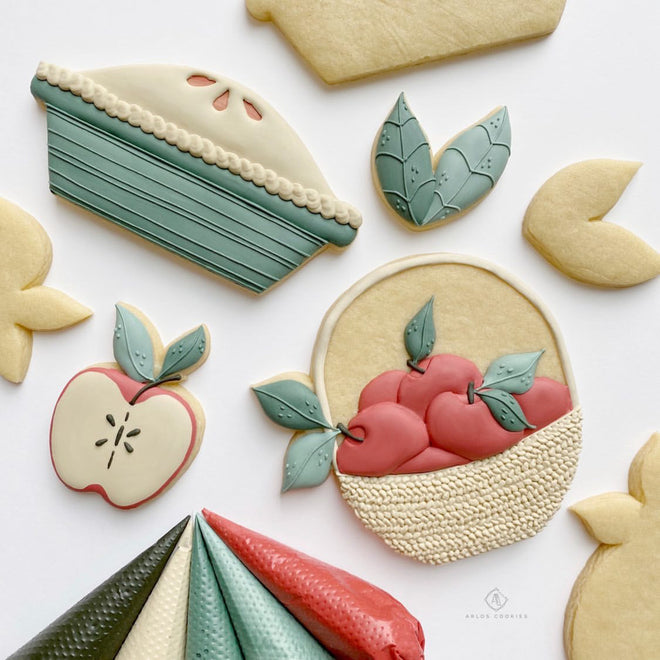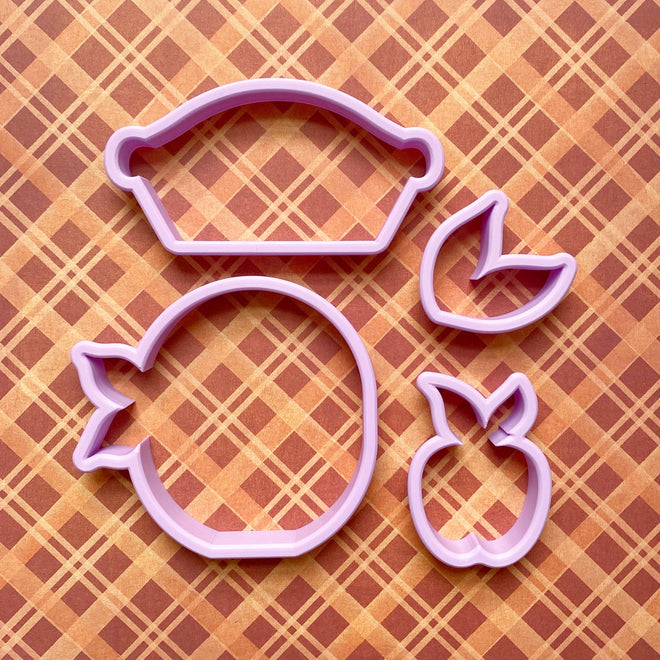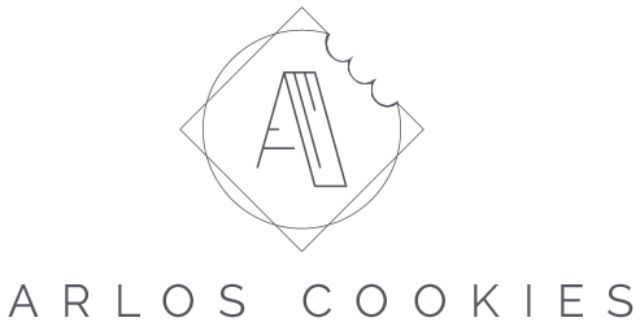 Arlo's Cookies Fall Apples
Arlo's Cookies Fall Apples
Product Description
Details, Size & Options
Use the discount code ARLOSCOOKIES to save 10% on the set of 4.

This set includes the 4 cookie cutter's that Luna uses for her Fall Apple Workshop.Workshop sold sepeartely here: www.arloscookies.com/shop/live-fall-apple-cookie-class
Cutters are available individually or as a set of 4.
Cutters and Dimensions*: 
Apple Basket: 3.5  in. tall x 3.75 in. wide
Mini Apple: 2.25 in. tall x 1.63 in. wide
Mini Leaves: 1 in. tall x 1.75 in. wide
Pie: 1.88 in. tall x 4.13 in. wide
Apple Basket, Mini Leaves, and Mini Apple cutters designed by Arlo's Cookies. Pie cutter is a previously released design by Brighton Cutters. Cookies decorated by Arlo's Cookies. 
*Cutter dimensions are rounded to the nearest 1/8th of an inch and may vary slightly depending on how the cutter is measured.  
I can't wait to do an apple set!
Beautiful Apple Cookies
These cutters are great. Brighton Cutters never disappoints. They are very well made and are delivered quickly. They come beautifully packaged and they even include a little treat. I also purchased the detailed workbook for creating each of the apple designs which was created by Arlo's Cookies. You will love their many creations!
I can't wait to use this cutter. The proportions are perfect!