ProductContent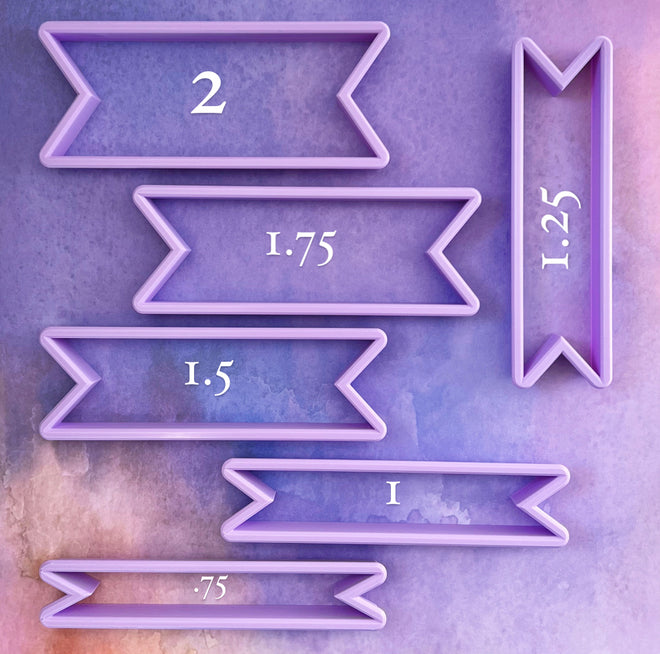 5.5 inch Banner Sticks
Product Description
Details, Size & Options
Use the discount code BASIC10 to save 10% on the set of 6.
5.5 inch banner stick cutters are available individually or as a set of 6. Cutters are 5.5 in. long.
Cutter lengths*: 0.75 in., 1 in., 1.25 in., 1.5 in., 1.75 in., and 2 in.
Note: Set of 6 does not nest.

Photo credits:
Checkered pattern banner cookie by The Cookie Thief Bakery.

*Cutter dimensions are rounded to the nearest 1/8th of an inch and may vary slightly depending on how the cutter is measured.