ProductContent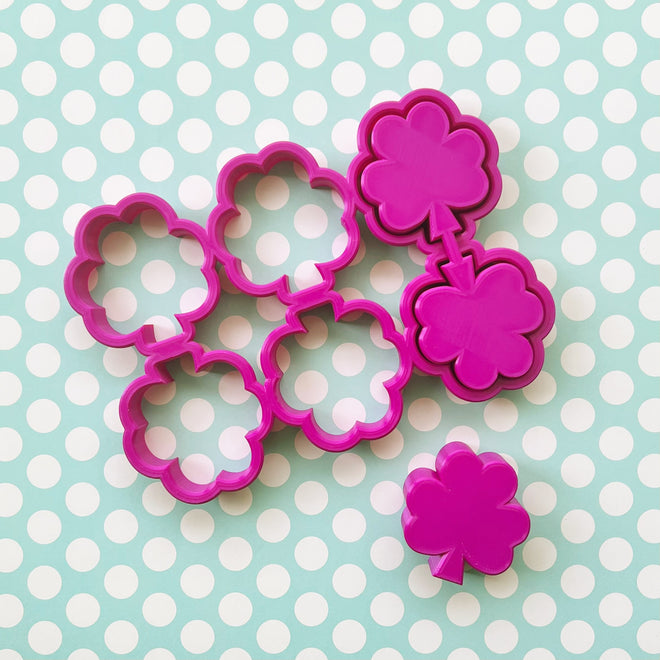 Shamrock Multi-cutter (and optional popper)
Shamrock Multi-cutter (and optional popper)
Product Description
Details, Size & Options
Shamrock Multi-cutter cuts out six mini shamrocks at once. For the single Shamrock cutter see here. 
Optional Dough Popper available for this multi-cutter (popper must be added to the cart separately and is not automatically included with multi-cutter purchase). Popper is available in a 6-Clover Popper, Double Popper, and an economical Single Popper. The dough popper helps release the dough from the cutter without denting the cookie. The dough popper is especially helpful if you use cold dough which tends to get stuck in mini cutters. 
Shamrock dimensions*:
Mini: 2 in. tall x  in. wide 
Cookie Cutters are 3D printed in PLA plastic and are NOT dishwasher safe. Hand wash in cool water only.
*Cutter dimensions are rounded to the nearest 1/8th of an inch and may vary slightly depending on how the cutter is measured.