ProductContent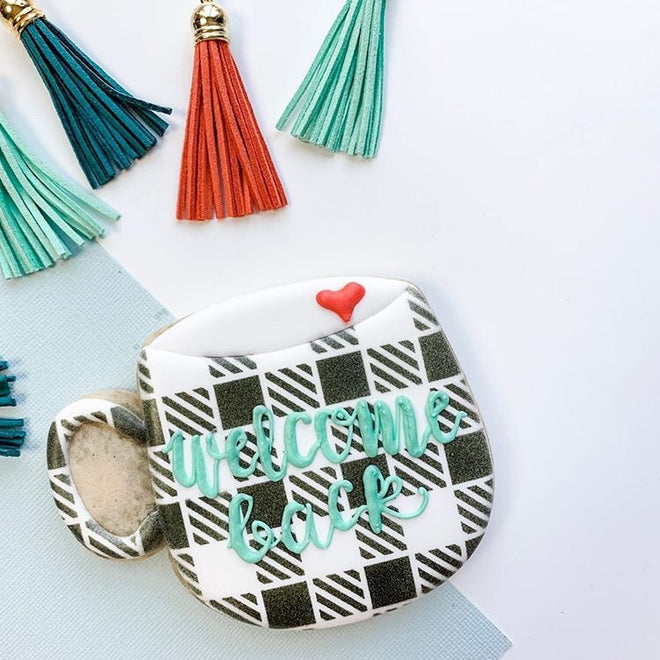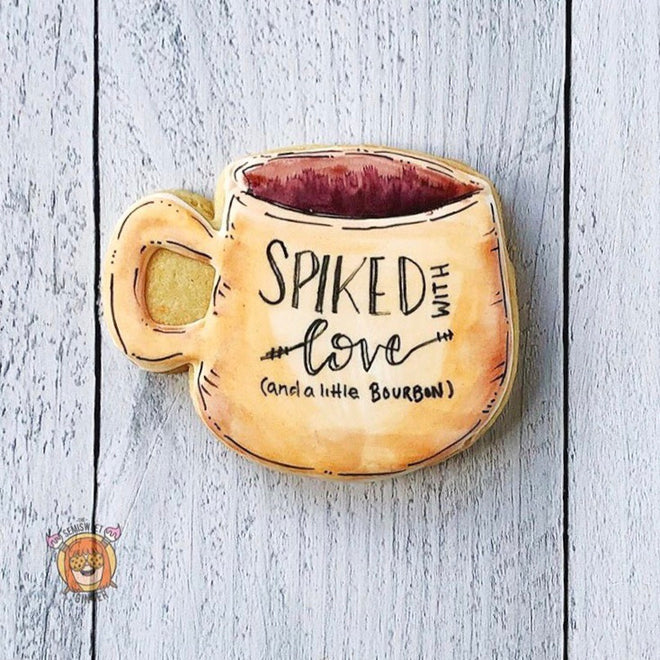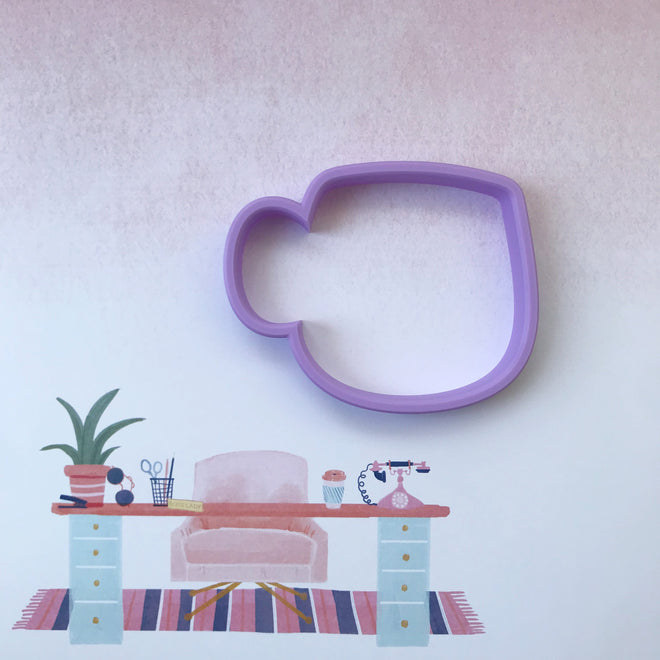 Mug
Product Description
Details, Size & Options
Mug cutter is available in 5 sizes.  See whip cream topped version here.
Cutter dimensions*:
Tiny: 1.75 in. tall x 2 in. wide  
Mini: 1.88 in. tall x 2.25 in. wide 
Small: 2 in. tall x 2.63 in. wide
Medium: 2.75 in. tall x 3.5 in. wide
Regular: 3.13 in. tall x 4 in. wide
Photo credits:
Spiked with Love Mug decorated by The Semi Sweet Ginger.
Mug, pumpkin and Vintage Camper set decorated by Luna of Arlos Cookies.
Black and White plaid airbrushed mug and nerdy apple decorated by Apron and Heels. 
*Cutter dimensions are rounded to the nearest 1/8th of an inch and may vary slightly depending on how the cutter is measured.