ProductContent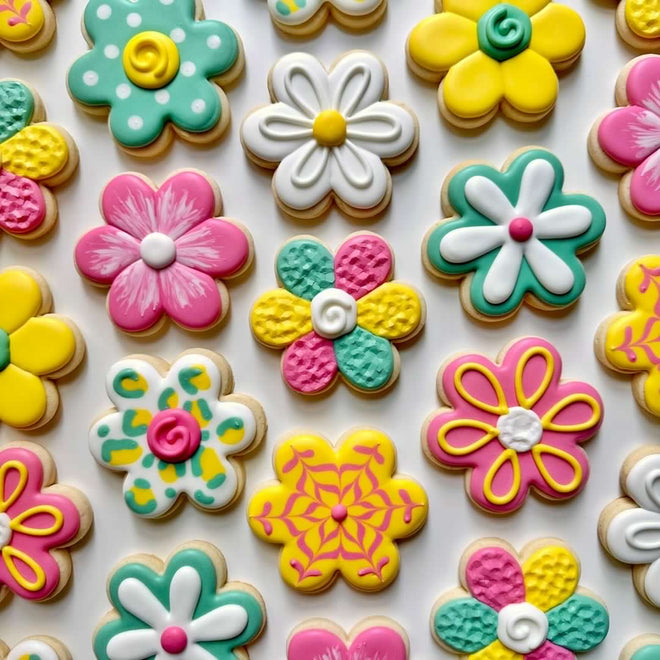 The Graceful Baker's 'Funky Flowers'
The Graceful Baker's 'Funky Flowers'
Product Description
Details, Size & Options
This is the 6 Petal Flower cutter that The Graceful Baker uses for her Funky Flowers Workshop.
Workshop sold separately. To purchase the workshop visit: Funky Flowers
Cutter dimensions:
3.5 in. wide x 3.5 in. tall  
Photo Credit:
Funky Flowers cookies decorated by 
The Graceful Baker
Loved the class, and the cutter.
I've bought dozens of cutters from Brighton. They are sturdy, easy on my hands, and made of quality material.
I bought this particular one to use with a class by the Graceful Baker, and I'm happy. It's a nice basic shape, that with a little imagination, can be used in endless combinations.