ProductContent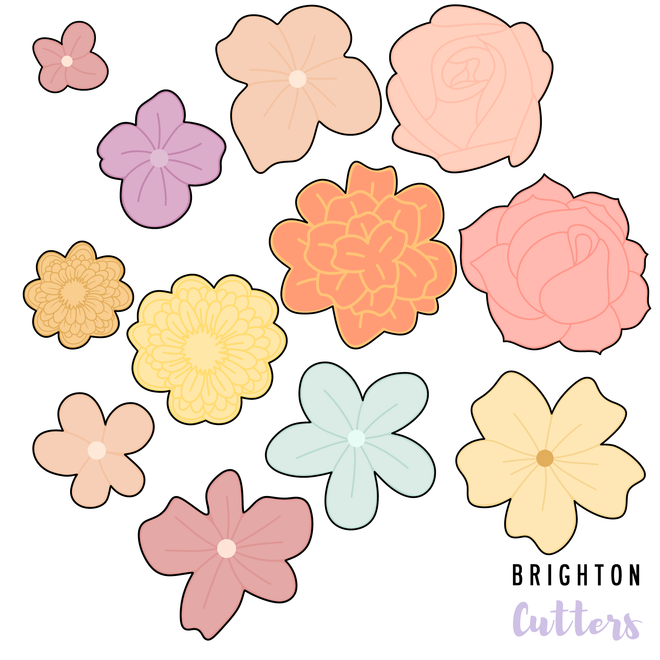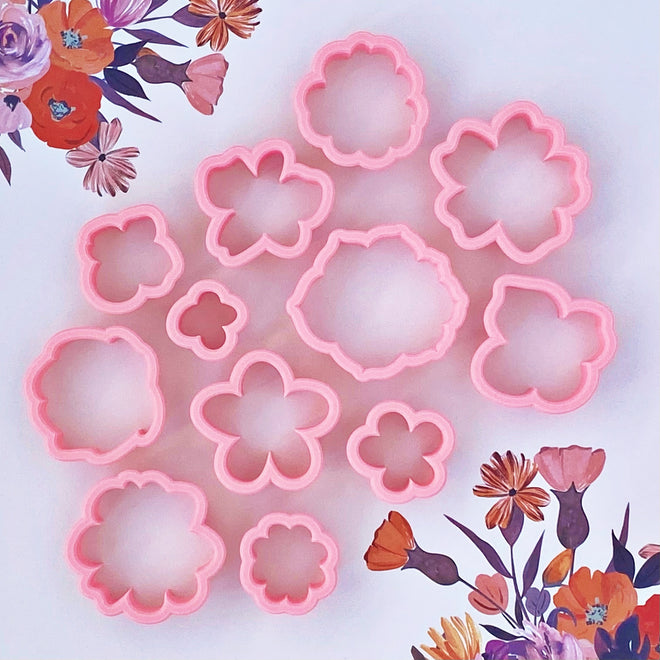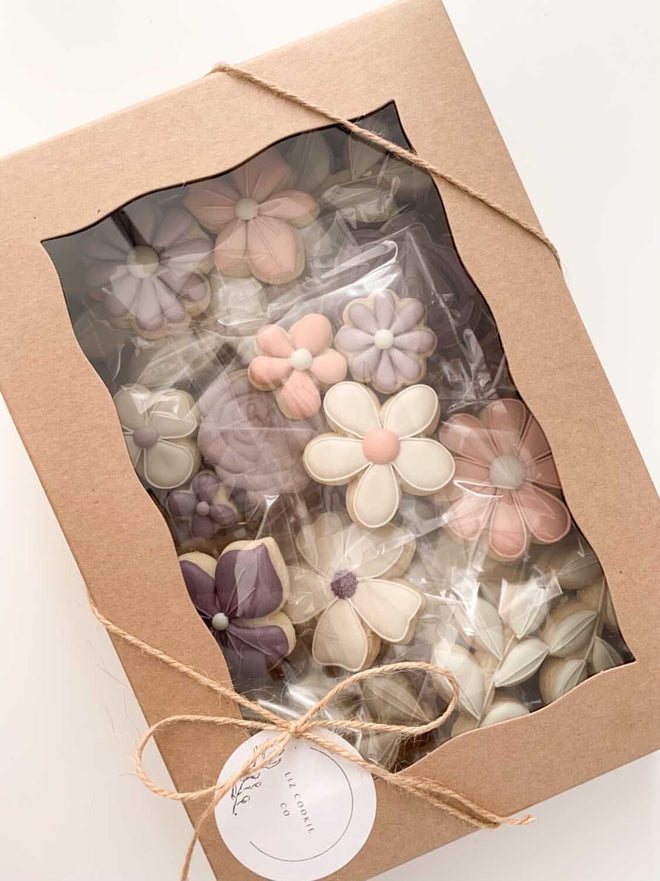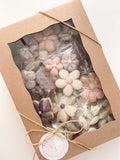 Natural Flowers
Product Description
Details, Size & Options
Available individually or as a set of 12. Flowers range in size from 1 inch to 2 1/2 inches. Use the code SAVE10 to save 10% on the set of 12. 
Designs and Dimensions*:
4 Petal Flowers
   4-A: 1 in. wide
   4-B: 1.5 in. wide
   4-C: 2.13 in. wide
5 Petal Flowers
   5-A: 1.38 in. wide
   5-B: 1.88 in. wide
   5-C: 2.13 in. wide
   5-D: 2.25 in. wide
Many Petal Flowers
   M-A: 1.25 in. wide
   M-B: 1.88 in. wide
   M-C: 2.25 in. wide
Roses
   R-A: 1.88 in. wide 
   R-B (Full Bloom): 2.5 in. wide
Photo Credits:
Pink and purple flowers decorated by Liz Cookie Co,
Flower bouquet by Iced Iced Lady
*Cutter dimensions are rounded to the nearest 1/8th of an inch and may vary slightly depending on how the cutter is measured.

Natural Flowers
I love this set of cutters. I really liked the bouquet sample and bought the leaves and bow as well. They will make a gorgeous bouquet. Brighton cutters always come beautifully wrapped and arrive quickly. I love buying from this shop.
Beautiful set!
I just love the Natural Flowers set of cookie cutters from Brighton. The variety of sizes is great and ranges from 1.0 inches to 2.5 inches. in my first use of the set I added a few larger size flowers using cutters I already had to balance out the size range. (The attached image includes the larger cookies as well as the complete Natural Flowers set). And the variation in design is wonderful. I see me using this set often, with different color palettes coinciding with the season and desire.