ProductContent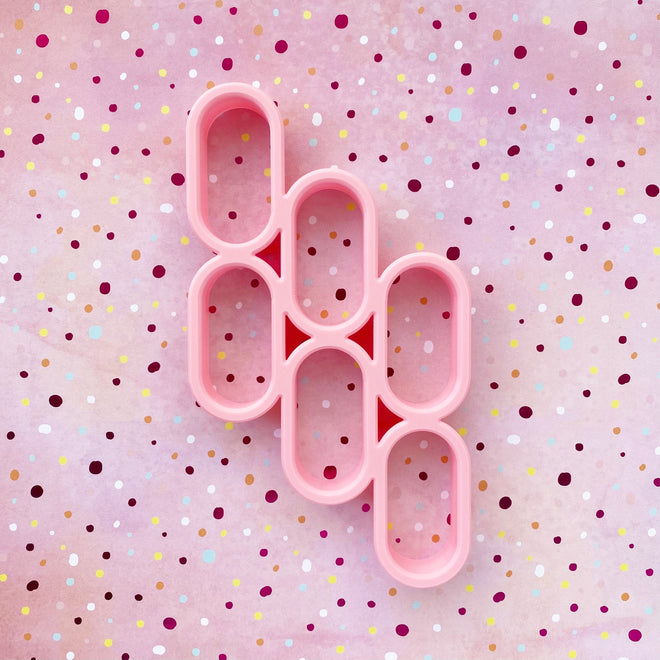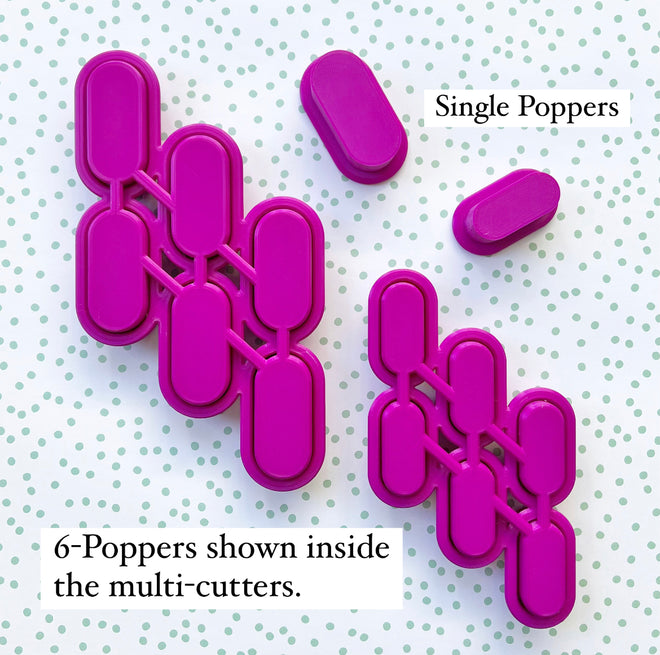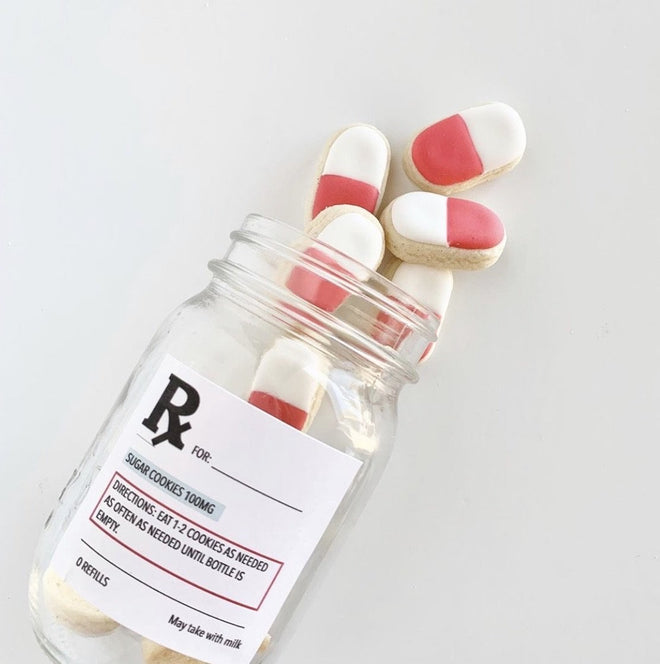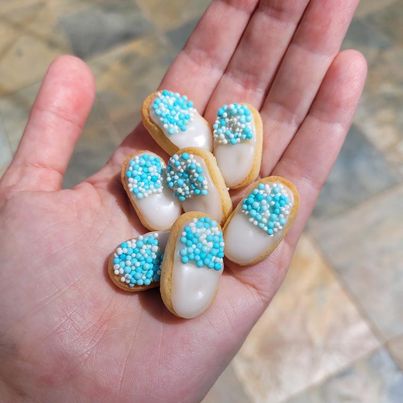 Pill Multi-Cutter
Product Description
Details, Size & Options
Easily cut out 6 pill shapes at once with this multi-cutter. Available in either 1 inch "itty bitty" size, 1.5 inch "mini" size or 2 inch "small" size. Pill sizes correspond with the itty bitty, mini and small individual pills listed here: pill.
Also available with an optional dough poppers to help push the cookie dough out. This is especially helpful when working with cold or chilled dough that tends to get stuck in mini cutters. 
Sizes*:
Itty Bitty: 1 in. tall x .5 in. wide
Mini: 1.5 in. tall x .75 in. wide
Small: 2 in. tall x 1 in. wide

Rx cookie bag available for purchase from Miss Cookie Packaging

Photo Credit:
Pill cookies in jar by Kate Bakes Cookies
*Cutter dimensions are rounded to the nearest 1/8th of an inch and may vary slightly depending on how the cutter is measured.  
Love multi cutters
Have to say I love the multi cutters and even the options for the plungers to help release them if you need it. These are great cutters. Always fantastic