ProductContent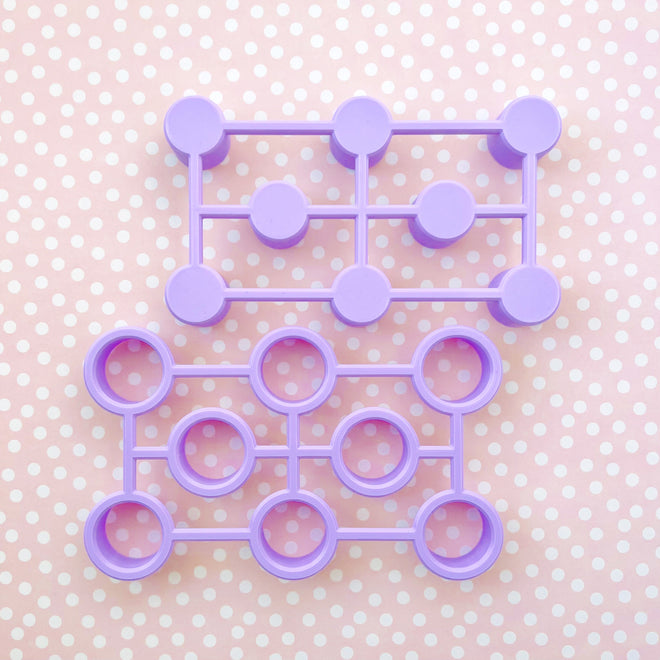 Tiny Circle Multi-Cutter and Dough Popper
Tiny Circle Multi-Cutter and Dough Popper
Product Description
Details, Size & Options
This Circle multi-cutter cuts out eight tiny circles. Since the circles this cutter cuts out are tiny (and tiny shapes are prone to getting stuck in cookie cutters), our original Dough Popper is a handy tool we created to easily and cleanly push the cookies out of the cookie cutter. 
What's a popper? See our reels to see them in action:
https://www.instagram.com/reel/CYcmYj7MMoZ/
https://www.instagram.com/reel/CY8LgWrsDqg/
Sizes:
Circle multi-cutters available in 2 sizes: a .75 inch "Extra Tiny" size and a 1 inch "Tiny" size. Size listed is approximate size of the shapes the cutter cuts.  

Photo Credits:
Cookies on tan baking sheet by Cookie Printable Shop
Cookies on black baking sheet by Magnolia Sugar Cookies

*Cutter dimensions are rounded to the nearest 1/8th of an inch and may vary slightly depending on how the cutter is measured.