ProductContent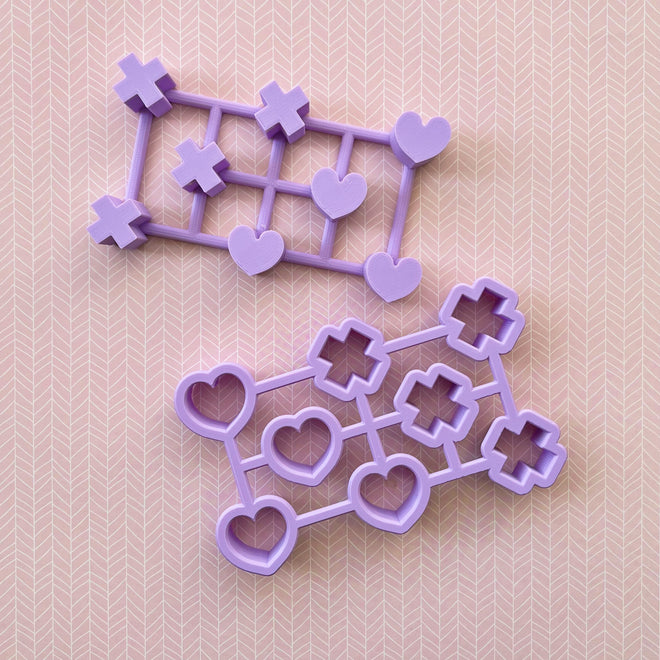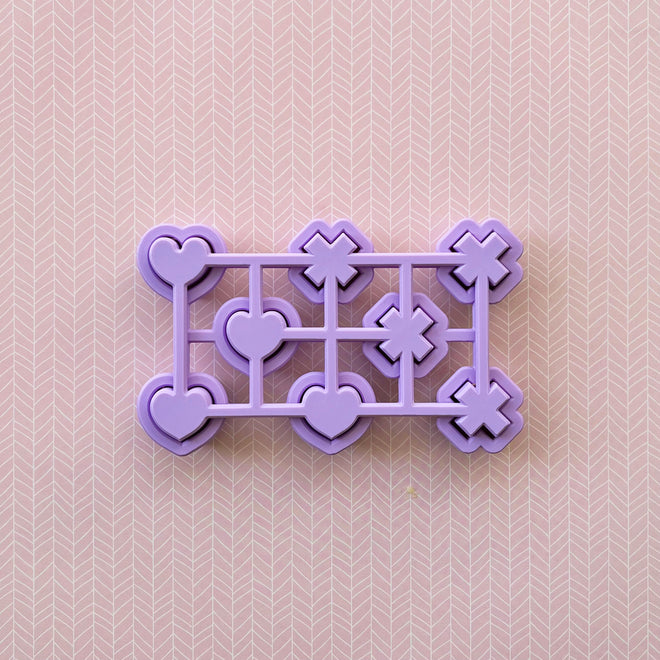 Tiny X and Heart Tic Tac Toe Multi-Cutter and Dough Popper
Tiny X and Heart Tic Tac Toe Multi-Cutter and Dough Popper
Product Description
Details, Size & Options
This X and Heart Multi-cutter cuts out four tiny X shapes and four tiny heart shapes. Since the Xs and hearts this cutter cuts out are tiny (and tiny shapes are prone to getting stuck in cookie cutters), our original Dough Popper is a handy tool we created to easily and cleanly push the cookies out of the cookie cutter. 
What's a popper? See our reels to see them in action:
https://www.instagram.com/reel/CYcmYj7MMoZ/
https://www.instagram.com/reel/CY8LgWrsDqg/
Sizes:
X and Heart Multi-cutter is available in .88 inch "Tiny" size. Size listed is approximate size of the shapes that the cutter cuts.
Available as a multi-cutter and popper set, or as a set of 3 which includes the Large Scalloped Square.
Photo Credits:
Set on white planks by by 
Kinky Culture Cookie Co
 (using our
Scalloped Square
in size Large),
Set on solid white background by 
The Very Mary Kitchen
Set on wooden heart by 
Belle's Sweet Boutique
Set on heart plate by 
Sweet Magnolias Cookie Co
.
*Cutter dimensions are rounded to the nearest 1/8th of an inch and may vary slightly depending on how the cutter is measured.
Cute tic tac toe for Valentine's Day
This is one of the cutest cutters I have ever seen. The tic tac toe with the use of hearts is precious.
I can't wait to make cookies! Brighton Cutters always send very quickly and they package the order beautifully. I will definitely shop here often.