ProductContent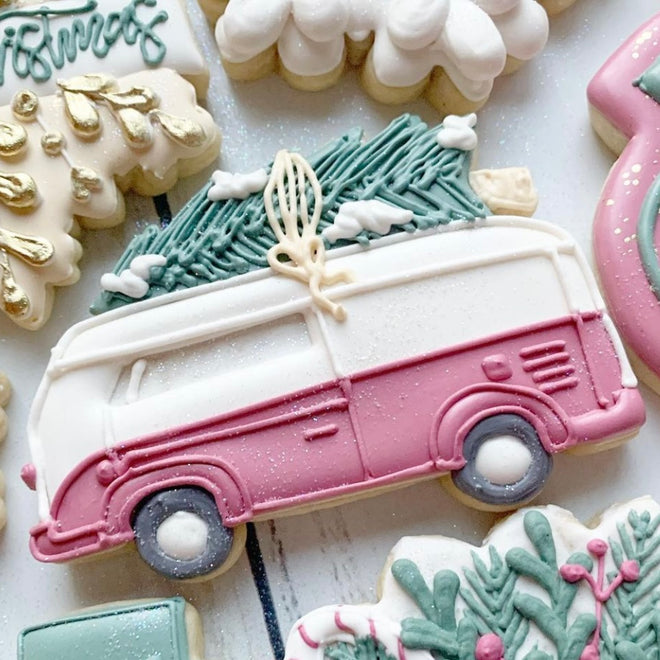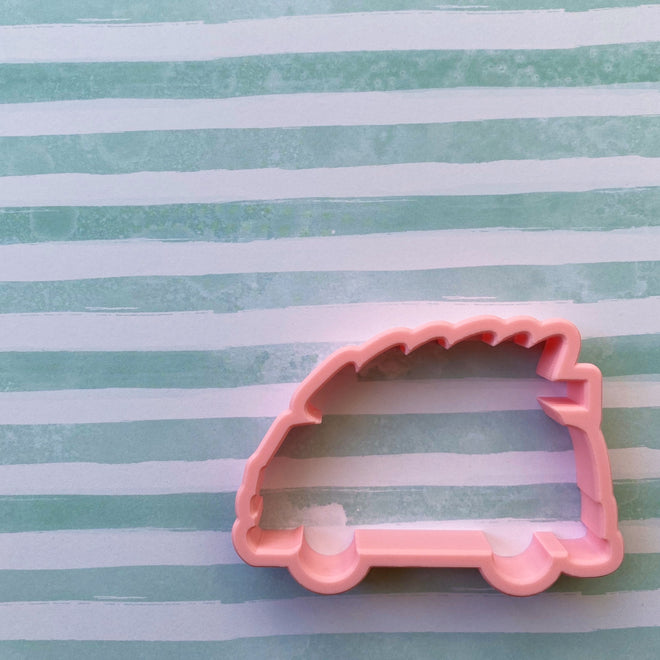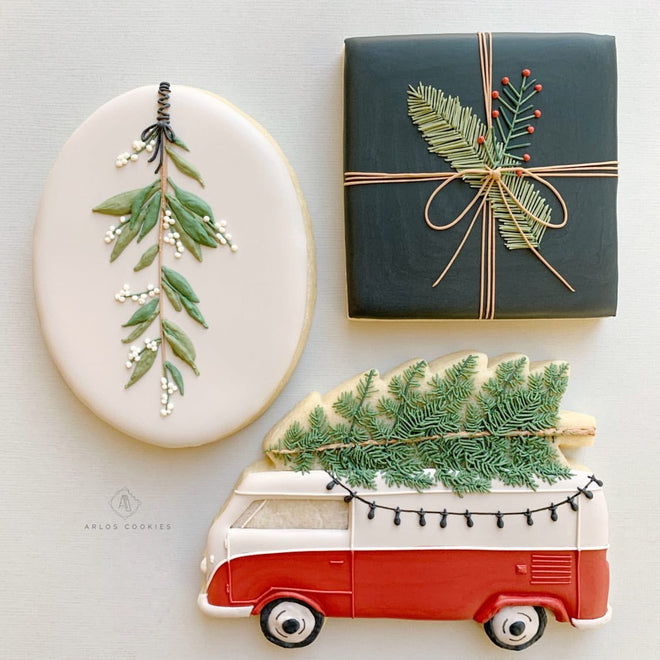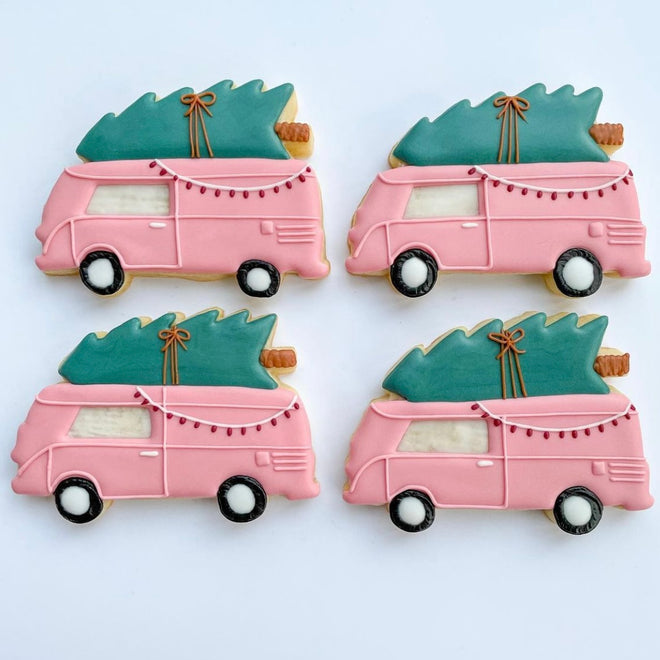 Vintage Camper with Tree
Product Description
Details, Size & Options
Vintage Camper with Tree cutter available in 2 sizes. 
Cutter dimensions*:
Extra Mini: 2.25 in. wide x 1.5 in. tall  
Mini: 2.5 in. wide x 1.75 in. tall  
Small: 3.75 in. wide x 1.88 in. tall  
Medium: 3.75 in. wide x 2.63 in. tall  
Regular: 4.38 in. wide x 3 in. tall 

Designers recommended size: Regular

Photo Credit:
Set with black present by Arlo's Cookies,
Two red campers by Allison Sage Hacket
Set on baking tray by Julies Little Bakeshop
Blue camper by Cookies In The Woods
Four pink campers by Sweet Roots
Solo pink camper by Demicookie Co,
Solo red camper by Sweetly Iced Bakery

*Cutter dimensions are rounded to the nearest 1/8th of an inch and may vary slightly depending on how the cutter is measured.